I haven't been able to participate in the Pleasure Panel for a while and so I was very pleased to see that there was a massive selection of toys that I coveted on the month I was able to dip my toe back into the water. It wasn't long before I found I had been lucky enough to have been allocated the Kinx Classic Anal Balloon Inflatable Butt Plug that I had requested.

...having gone through an immeasurable number of them, I'd consider myself a bit of an expert. It's with great pleasure then that this month I was given the opportunity to try out the Palm Power Throbbing Dong Inflatable Vibrating Butt Plug, available from online sex shops for the comparatively budget price of £17.95.

The Doc Johnson Gum Drops Ace of Spades Butt Plug is a larger, more advanced player plug, for those who enjoy the feeling of a good anal stretch as well as the final pop and 'pull-in fullness' that only a 'bulb' shaped toy can provide the recipient.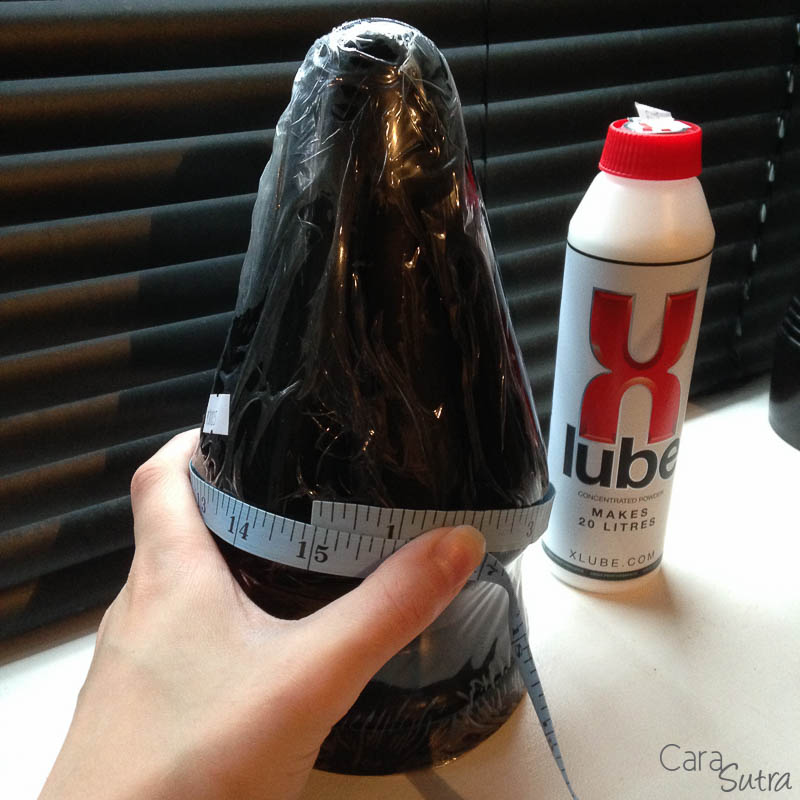 By Cara Sutra: The California Exotics XXXL Butt Plug is stupendously humongous. It demands respect. It demands attention. It demands lube and lots of it.

After a few minutes I started to pump slowly and could feel the latex bulb expanding. I kept going til it started to become uncomfortable and then let it rest. The pump has a press-button to deflate the bulb, this one was good enough not to allow the air to slowly leak out, causing premature deflation!