The Je Joue Ami Silicone Kegel Balls Training Set is designed to help you be able to tighten that pelvis floor with little balls that are made with different weights. The tighter you get the heavier the weight you move on too.

SVAKOM have produced this SVAKOM Nova Silicone Kegel Balls Training Set designed for women to exercise the Kegel muscle which is located in the pelvis. I feel like at this point I should mention I am a mum to two kids, so obviously my pelvic muscle isn't going to be the best it can after a 9lb 3oz baby! So eager to try, I was super excited about this product, as I wasn't sure what to expect.

These kegel balls are the best!  They are so comfortable.  From the way that the Ohmibod Lovelife Flex Kegel Weights slide in, and the smooth way that they are taken out with the little silicone string that grips your finger to remove them, they make exercising those muscles enjoyable on the daily.  It is a fun, personal mini-challenge to get to the biggest weight.  I highly recommend them.

The FT London GBalls 2 is like the kegel trainer for people who don't like kegel trainers – but wish they had a fun way to get the tight pelvic floor of their dreams. I'm definitely going to be using mine at least semi-weekly for the foreseeable.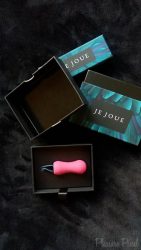 I would recommend the Ami+ to anyone looking to challenge their secret body-building game and step up to an advanced level of pelvic floor training – as long as they are suitably experienced first! Although I have never used the original Ami kit, I would recommend it or any other set with a similar weight range as a precursor to this particular product.

By Cara Sutra: I was asked if I'd like to review the Kegel8 Ultra 20 by the lovely people over at Kegel8 a couple of months ago. Although initially apprehensive – both due to the internal electro stim element as well as the fact I don't tend to respond well to kegel balls – I agreed to give this electro stim pelvic toner a go.