I was thrilled to receive the Nexus Douche Pro (aka Cleansing Prostate Stimulator) for review from Nexus Range via Cara Sutra's Pleasure Panel. It features a beautifully curved douching nozzle, meaning you can also enjoy a gently probing Prostate Massage whilst preparing for clean anal play.

This giant chocolatey dong is HUGE! It has a very lifelike feel, but there is a slight texture (not the veins part) that felt a little strange when I stroke it with my hand. In my pussy though this cock feels divine.

I was lucky enough to receive the Bondage Boutique Slap n Tickle 10 Inch Rubber Flogger in exchange for my open and honest review in October's Pleasure Panel round. Thank you to Cara and Lovehoney.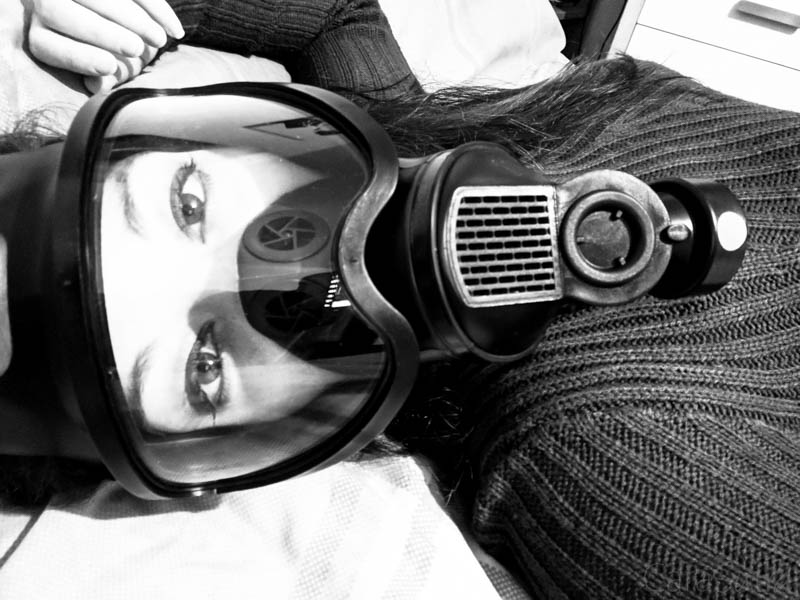 The MEO BDSM Breath Control Gas Mask was sent as part of a package destined for Pleasure Panel reviews, but I just couldn't help myself. I used to have a kinky gas mask, then through circumstances it became lost to me. Now, at last, I have a gas mask of my own to play with once again.

As an avid fan of double penetration with two toys, this Bondara Double the Fun Anal Vibrator was quick to catch my eye as I was browsing the site one day. It was my hope that using a single toy like this would allow for easier hands-free fun.

Sex Toys UK supplied the Doc Johnson Sasha Grey Vibrating Deep Throat Sucker in return for an honest review. Many thanks to sextoys.co.uk and Cara Sutra.

The Pipedream Dillio Mr Smoothy 5 Inch Dildo is a bright pink rubber dildo manufactured by US company, Pipedream. It's available here at Bondara.

I was lucky enough to receive the Fetish Fantasy Rubber Paddle by Pipedream Toys free of charge in exchange for my open and honest review.

By Lightweight Toucan: The Pipedream Dillio Double Trouble Dildo is a double ended toy. Ideal for ladies who love stimulating both holes at once, just using one hand! The U shape of the toy lets you enjoy double fun in one easy to use dildo.

By Red Divine: A big thank you to the Cara Sutra Pleasure Panel to start with, for the opportunity to review this product. I've seen and heard about the King Cock products and have been impressed with their realistic detailing and apparent high quality – upon receiving the Pipedream King Cock 16 Inch Double Dildo I must admit my first response was.... it made my eyes water!

By Fesure Maybe I had the pleasure of reviewing the Pasante Vibrations Couples Vibrating Cock Ring. This ring is designed to go over your partners genitals when erect and vibrate to give the clit some stimulation while having intercourse. This is a single use item as it's a disposable toy with 20 minutes of use.

By Lightweight Toucan I've had a few of these before, and they can be fun if you get yourself into the right position. This particular one (in pink, like far too many sex toys) was great for me, but for my husband it was a little too strong, and getting it the right way round was an amusing game.

By Cara Sutra: When I saw the Doc Johnson The Hand Fisting Dildo on the list of products offered from review on UberKinky's monthly review scheme email I knew it was the toy for me. It's huge, it's perverted and I wasn't sure how many of the other reviewers would be game to 'give it a go'...

I've been a very bad girl and this review of the Lovehoney Lifelike Lover Realistic Dildo 6 Inch is long overdue, sorry Lovehoney! Feel free to spank me whenever you like.