HNRX ES Bondage Rubber Collar with 4 D-Rings Review
HNRX ES Bondage Rubber Collar with 4 D-Rings review by Miss Anna
The collar holds strong significance in the BDSM world. When presented with the opportunity to review this beautiful rubber collar from Honour, I couldn't wait to try it out.
Packaging and First Impressions
The Honour Bondage Rubber Collar with 4 D-Rings came simply packaged in a sealed, clear plastic sleeve. The packaging wasn't particularly fancy however it was functional and succeeded in keeping the collar clean and mark free until it reached me.
Before even taking this collar from the packaging I knew it was going to be a delightful new addition to my collar collection. Weighty and harsh, this beautiful rubber collar makes quite the first impression.
Look and 'Feel' of the Bondage Rubber Collar
This stunning collar features two layers of thick rubber which are secured together with steel rivets, encased between the two layers of rubber and rivets are four solid D-Rings. The collar is finished at one end with a buckle and the other end, which is left unsecured features punched holes within the top layer of rubber.
I adore the overall look of this collar, the layered effect of the rubber strips gives a severe impression without being overwhelming and the D-Rings add to its 'Bondage' theme.
The rubber used to make this collar looks to be of good quality and is neatly finished at the edges, the outer of the collar is finished to a subtle sheen which really sets off the dull shine of the steel rings and rivets.
Despite this collars' 'harsh' appearance and substantial weight, care has clearly been taken to ensure all of the surfaces that come in contact with the skin are smooth, bevelled and free of snags. The underside of the rivets look to have been countersunk and are all but flush with the rubber.
All in all, a very beautiful collar that has been incredibly well made.
The HNRX ES Bondage Rubber Collar with 4 D-Rings In Use
Whilst much of this collars' appeal lies within its looks, the feel of this collar whilst wearing and the practicalities it's D-Rings hold should not be underestimated.
The collar will fit a neck circumference from 33.5 to 42CM.
Since applying to review this collar I had been looking forward to putting it to use on my submissives. I am lucky enough to play with many who also thoroughly enjoy the bondage theme and restraint options that this collar could offer. A great fit has been simple and easy to achieve on most occasions with only one or two subjects being unsuitable to wear.
Having tested out the comfort of this collar during extended wear myself, it is safe to say that it is not only comfortable but the latex ensures that this collar feels safe and secure once in place.
I have incorporated the D-Rings into many bondage predicaments including attaching cuffs, anal hooks and nipple clamps, one at a time or all together! Having the option of 4 D-Rings gives great versatility and allows this collar to be effective in many predicaments.
Being made of rubber, I find the skin beneath the collar gets quite sweaty after a while of wearing, it is important to clean the collar after use with proper rubber cleaner to ensure the prolonged life and strength of the latex.
Conclusion
I really do like the HNRX ES Bondage Rubber Collar with 4 D-Rings, it incorporates many traditional  looks and themes within BDSM however is well made and incredibly attractive.
Having checked the price, this is fantastic value for money too!
10/10
– Miss Anna
---
Where To Buy
Thanks to Pleasure Panel reviewer Miss Anna for this review of the HNRX ES Bondage Rubber Collar with 4 D-Rings.


The HNRX ES Bondage Rubber Collar with 4 D-Rings was sent free of charge, in exchange for a fair and honest review by the Pleasure Panel, by Honour. Thank you! 🙂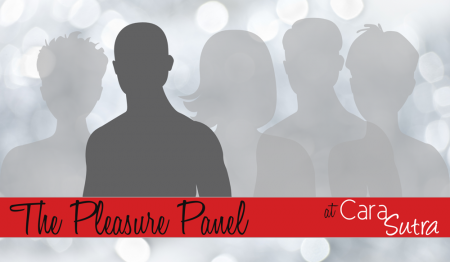 Contains affiliate links