Nexus Douche Pro Review
By Pleasure Panel reviewer Voluptuous Vixen
I was thrilled to receive the Nexus Douche Pro (aka Cleansing Prostate Stimulator) for review from Nexus Range via Cara Sutra's Pleasure Panel. It features a beautifully curved douching nozzle, meaning you can also enjoy a gently probing Prostate Massage whilst preparing for clean anal play.
Made by the sexperts at Nexus, the Nexus Douche Pro features an ergonomic, uniquely shaped bulb douche for easy-grip in flexible rubber which leads up to a super-soft plastic nozzle with rounded tip and five multi-directional jets  (assuring a thorough clean). The Nexus Douche Pro is unique in its ability to wake up your prostate gland and those deliciously sensitive internal nerve endings, whilst prepping for anal sex, anal play and the use of sex toys.
The nozzle easily unscrews from the bulb, to help with both the douching process and cleaning out the Nexus Douche Pro after use.
Specifications:
Insertable length: 5.9 inches
Circumference at widest point: 3.74 inches
Contains: 330ml of water
Material:
High-quality rubber and smooth, flawless rubber-coated plastic.
From previous experience, douching has been an essential yet still quite unpleasant activity. It can be messy, uncomfortable, awkward. It is, however, best to get it out of the way before starting anal play and douching is by far the most trusted way. Trying to find a douche that not only looks good but appears easy to use and fairly comfortable is quite a tough job.
The Nexus Douche Pro is by far the biggest anal douche I have previously used. The bulb holding 330ml of water means that I don't have to keep refilling as often. The wider nozzle is definitely big enough for internal stimulation. Unfortunately, I don't have a prostate, but with all the nerve endings in my body, I still get some pleasure from using it.
Using tepid water works best for me. Cold water is too much of a shock to my body and I wouldn't want to risk using hot water. It is possible to repeat for as many times as you can hold, to ensure a thorough clean. The nozzle simply slots on and screws tight to stay firmly in place. I have had a couple of douches where in use, the nozzle pops out of the bulb and stays in my butt, whilst the bulb comes away in my hand. I'm pleased to say that the Nexus Douche Pro has always stayed intact.
Another thing about the Nexus Douche Pro: I have found that the rubber bulb is soft and easy to squeeze. Having arthritis, I have found the douches I already own, to be difficult to use due to how hard their silicone is, even more so when full of water, I usually end up abandoning part way through use.
Cleaning the Nexus Douche Pro is easy. I use hot soapy water to clean both the nozzle and bulb, giving the water in the bulb a good shake, then spritz with an antibacterial sex toy cleaner and leave to air dry in the bathroom.
Overall, I've had nothing but a  good experience using the Nexus Douche Pro. In terms of the douching itself, it only took one and a bit squeezes to get the job done, and I felt no pain or cramping afterwards as I have experienced from other douches.
The Nexus Douche Pro is fairly priced at £20.00 and a really great product, an essential for your sex toy kit.
Rated 10/10
– Voluptuous Vixen
---
Where To Buy
Thanks to Pleasure Panel reviewer Voluptuous Vixen for this review of the Nexus Douche Pro Cleansing Prostate Stimulator.


The Nexus Douche Pro Cleansing Prostate Stimulator was sent free of charge, in exchange for a fair and honest review by the Pleasure Panel, by Nexus Sex Toys. Thank you! 🙂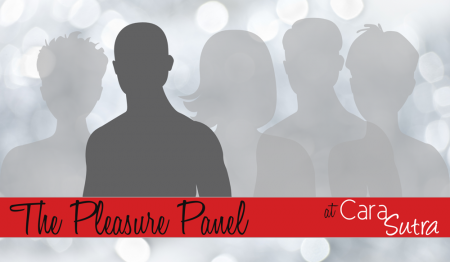 Unaffiliated