Bondara Double The Fun Anal Vibrator Review
By Pleasure Panel reviewer Nala24
As an avid fan of double penetration with two toys, this Bondara Double the Fun Anal Vibrator was quick to catch my eye as I was browsing the site one day. It was my hope that using a single toy like this would allow for easier hands-free fun.
Packaging
When the parcel arrived on my doorstep, I was pleased to find a basic cardboard box. There were no obvious logos to give away my naughty secret to the postman (or my neighbours!), and the box was well sealed with packing tape.
Inside, the Bondara Double The Fun Anal Vibrator was in a sleek, black cardboard box printed with Bondara's logo. This provided some extra protection during transit, but unfortunately was not sealed to ensure there had been no tampering.
The Bondara Double The Fun Anal Vibrator itself was wrapped in plastic, which gave off an incredibly unpleasant smell. This lingered to the toy at first and really put me off, but luckily after a quick was with a sex toy cleaner, it was much less noticeable.
Material, Size and Design
This Bondara Double The Fun Anal Vibrator is made of a soft and flexible black rubber. The vaginal dildo is 5" in length and 5" in circumference, suitable for beginners but not too small for those who use dildos regularly. It has a good degree of flexibility, but is firm enough to hold it's shape when stood upright.
The anal dildo is longer at 6", and thinner at 3" circumference. It is very flexible, and flops to one side when stood upright. The size is perfect for anal/double penetration beginners, as it is slim enough to not give a big stretch when both dildos are in use.
The dildos sit on a suction base that is approximately 2" high. It sticks easily to solid surfaces for hands-free fun, and stays secure even when in use. The vibration is controlled by a remote set on a long wire. A wheel allows quick and easy adjustment in vibration speed.
Power Source
The Bondara Double The Fun Anal Vibrator is powered by two AA batteries, that fit easily into the remote.
Use and Feel
Despite the handy suction base, I found the Bondara Double The Fun Anal Vibrator fairly difficult to use hands free. The thicker dildo is firm enough to mount, but the thinner one needs a hand to help insert due to it's flexibility. Add a few drops of lube to help insertion, and you can end up in a bit of a slippery mess. The flexibility also means that when in use, the anal dildo doesn't always slide back in the way it should, instead just folding in half.
Also, for those with experience in double penetration, the Bondara Double The Fun Anal Vibrator might be slightly disappointing. The anal dildo has a great length, but is very slim and does not offer the "full" feeling size queens often prefer.
The vibration is easily adjusted from a slight rumble to a powerful buzz with the remote. It is quiet enough that no one outside of your room would have any idea what you were up to. Unfortunately, only the thicker dildo vibrates, the thinner one does not. This is not advertised on the website, and was quite a disappointment.
Not willing to give up, I tried a different stance. I used a strap-on harness to keep both dildos snug, and kept the vibrations high as I went about daily tasks at home. I found this far more enjoyable, and would do the same again as a teasing warm-up to further fun.
Pros
Discreet packaging. Decent vibrating dildo. Well made. Quiet.
Cons
Not designed well for hands-free fun, despite suction base. Anal dildo does not vibrate.
Rating
Overall, I would rate the Bondara Double The Fun Anal Vibrator as 5/10. Not a bad investment for those new to double penetration, but needs a lot of work in order to become a well-loved toy.
– Nala24
---
Where To Buy
Thanks to Pleasure Panel reviewer Nala24 for this contributed review of the Bondara Double The Fun Anal Vibrator.
Buy yours here from Bondara.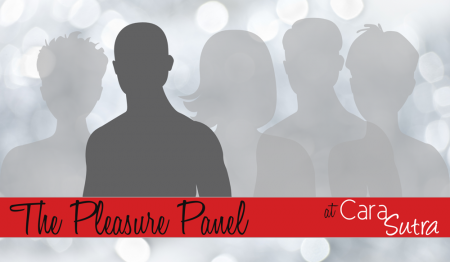 This review contains affiliate links.