NS Novelties Filly Tails Silicone Pony Tail Butt Plug Review
NS Novelties Filly Tails Silicone Pony Tail Butt Plug review by Kitten Boheme
Let me just get this out of the way first: I AM OBSESSED WITH TAIL PLUGS. There, I've said it… I'm obsessed, I really am. I am literally hoarding tail plugs in a storage bin under my bed. I don't care what kind of tail, foxes, bunnies, ponies… heck if you slap a lizard's tail on a plug I'll wear it. … OMG… a dinosaur tail plug! Could you even imagine?! Alright… I need that.
Anyway, I find tail plugs truly amazing. Besides just being effing adorable, I love the role play opportunities they give when I slide one in. I love being a pretty kitty or a good little puppy and now thanks to NS Novelties I can be one hot to trot filly!
The NS Novelties Filly Tails Silicone Pony Tail Butt Plug is really a pretty straight forward toy, what you see is what you get – a tail attached to a butt plug… not a whole lot of bells and whistles with this one. The tail is not detachable, it doesn't vibrate, and there are no pony sound effects when you squeeze your rectum… sorry, you'll have to use your powers of imagination with this one! But trust me, as soon as you pop the Filly Plug in, you'll be tossing your glorious mane and trotting about the room like a spoiled show pony (or maybe you are a wild and free mustang?).
Packaging
The packaging is very simple and clean looking. My NS Novelties Filly Tails Silicone Pony Tail Butt Plug arrived in a white box with a black line drawing of a horses head and tail capping either end of the "Filly Tails" wording. Other than "filly" being generally used to refer to a young female horse, the packaging for the NS Novelties Filly Tail is completely gender neutral, making it very welcoming to all mares, stallions, colts, unicorns or whatever ungulate creature you may find yourself wishing to be!
The Plug
There is nothing all too imaginative about the silicone plug itself, it is a rather longish, straight butt plug with a tapered body that gets larger as you reach the base, the whole thing is pretty 'meh' if you asked me (and you did ask me). Nothing about the plug itself made me scream "WOW" when inserted, it lacks any sort of curve or texture for my butt and I don't find it super interesting (we've become anal snobs). It's not a bad plug by any means, it's just…. your average, run of the mill butt plug.
Lubed up with plenty of water-based lube, the NS Novelties Filly Tails Silicone Pony Tail Butt Plug was easy to insert, the slender tip went in without a fight and my butt hole eagerly swallowed the rest of it up. I personally did not require much of a warm up before using this plug and found the size to be pretty much ideal.
Size
There is about 3.5 inches of insertable length (including the tail the Filly Plug totals about 28 inches) with a circumference of around 2.5 inches that then widens out to about 4 inches near the base of the plug.
I wasn't a huge fan of the neck though, I generally prefer plugs with a more slender neck (The B Vibe Snug Plug was ideal for me) and measuring in with a circumference of about 3 inches the Filly Plug's neck is a bit wider than I normally enjoy (this is totally subjective and you may have no issues with this neck at all).
During Wear
While standing, the plug felt just fine, but as soon as I sat down the base of the plug became really uncomfortable for me, it didn't really sit well between my cheeks and once or twice it actually pinched some skin as I tried to find a comfortable way to sit. I guess not too many horses sit on their butts anyway?
Overall though, the NS Novelties Filly Tails Silicone Pony Tail Butt Plug is a solid (if a bit boring) butt plug.  The silicone has a silky matte texture that feels pretty delicious against the skin as well as being phthalate-free, non-porous, and totally body safe.
The Tail
Now, add the pony tail and suddenly an otherwise blasé butt plug is magically transformed into a toy I simply can not live without! The tail portion of the plug is lovely. My particular NS Novelties Filly Tails Silicone Pony Tail Butt Plug arrived in black but it is also available in chestnut (brown) and palomino (blonde), or if you opt for the Unicorn Tails you can get it in a whole host of bright, fun colors! And not to worry, this tail is completely animal friendly and is made from faux hair. Zero My Little Ponies were harmed in the making of this butt plug.
Clean Up
Tail plugs do require a bit more maintenance than your average butt plug, since there is all that flowing hair to also care for. Luckily for us, the NS Novelties Filly Tails Silicone Pony Tail Butt Plug is completely submersible, which makes cleaning fairly easy. I ran water over my plug and tail then gently squeezed the excess water out of the hair and laid it out flat on a towel to air dry. Once dry the tail did require a little gentle brushing (which I did with a soft bristle brush, but if you had a wig brush on hand I bet that would do wonders) but it looked nearly as good as new (although maybe not as silky as it was upon arrival).
Conclusion
While I still far prefer my Crystal Delights Pony Tail (the bulb style plug is more my thing), the NS Novelties Filly Tails Silicone Pony Tail Butt Plug is a very nice toy and one I can see myself using again. It is leaps and bounds more affordable than the more popular Crystal Delights tail plugs, making it a great budget option for someone looking to start (or add to) their tail collection or for someone who is curious but not ready to commit to some of the more pricier (and realistic looking) tail plugs. I definitely feel like I can be rougher with this tail compared to the Crystal Delights tail plug. I enjoyed having the Filly Plug tail tugged and stroked and I liked being lead around by it.
All in all, the NS Novelties Filly Tails Silicone Pony Tail Butt Plug is something I can recommend. Affordable and adorable, what more could you ask for?
8/10 – Would ride off into the sunset wearing this Filly Tail.
– Kitten Boheme
---
Where To Buy
Thanks to Pleasure Panel reviewer Kitten Boheme for this review of the NS Novelties Filly Tails Silicone Pony Tail Butt Plug.

The NS Novelties Filly Tails Silicone Pony Tail Butt Plug was sent free of charge, in exchange for a fair and honest review by the Pleasure Panel, by MEO.de. Thank you! 🙂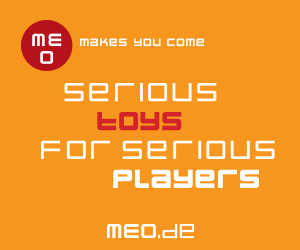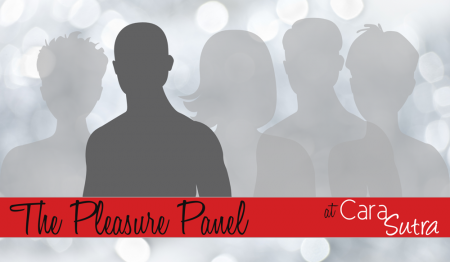 Unaffiliated review