Big Guide To Penis Chastity Devices, & Our Chastity Cage Reviews
Take a quick look around my website and you'll soon see I have a passion for chastity. Well, keeping cocks in chastity, to be precise. There's something extremely hot about a locked-up cock that I can't quite put my finger on… and neither can you, if you're the lucky one locked-up. Whether you're looking for your first chastity device, or seeking to add a chastity cage to your *ahem* growing collection, it can be baffling when you realise just how many variants are available. This is particularly the case for lock-up fans who don't have a Keyholder/Mistress/Top to guide them, and simply wish to explore chastity fetish by themselves. Welcome to my big guide to penis chastity devices!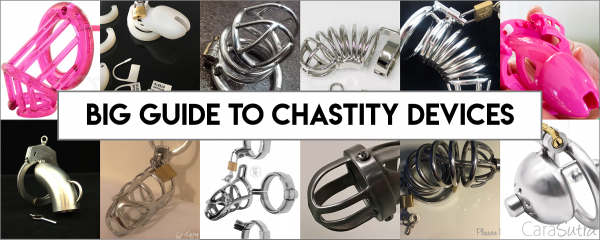 I'm focusing on the penis chastity styles in this guide, as vulva ones are both difficult to find and not as popular. Vulva chastity devices tend to be the belt style.
As I mentioned at the start, I've written plenty in the past about my feelings on male chastity, and there are also guest features on the subject in the form of erotica as well as practical guides. Here's just a few examples:
Let's take a look at the main brands and styles of penis chastity devices – provided in alphabetical order.
Big Guide To Chastity Devices For Penises
Behind Barz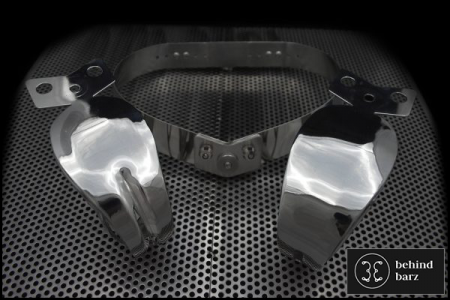 Behind Barz are a UK based company who manufacture bespoke chastity products for men and women. Their chastity devices are made from 316 surgical steel, and are all crafted in the United Kingdom. Despite being UK based, Behind Barz discreetly ship their custom-made cages and belts all over the world, should you so require. They have a fantastic range of chastity items –I particularly love the look of the 'sissy cage' which provides a shiny vulva-fronted look while keeping the penis beneath on total lockdown.


Birdlocked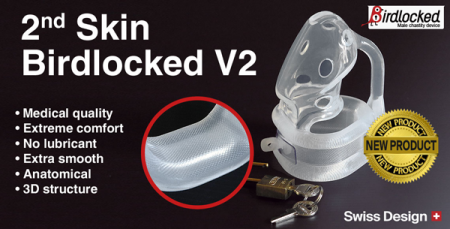 Birdlocked are based in Switzerland, and the Swiss design of the penis cage will ensure complete security for as long as you (or they) are locked up. The Birdlocked devices are made from surgical silicone which is comfortable to wear, body-safe, hygienic and flexible without being flimsy. They lock via a padlock (or tamper-proof numbered chastity tags, whatever you usually use). These one-piece chastity devices for penis lock-up are available in a selection of colours, and are discreet & comfortable for longer term wear and under your regular clothes.


Bon4
Originally offering only silicone-manufactured penis chastity devices, Bon4 now crafts and provides stainless steel offerings alongside their range of silicone cages.
The Bon4 devices are available in standard, micro or large, and come with a range of rings so you can experiment to find the perfect fit for your (or their) particular equipment. There's free global shipping, so wherever you are in the world you can order without the worry of hefty postage racking up your order price.


Click to read our Bon4 reviews.
CB-X
Most people with a keen interest in penis chastity have heard of the CB chastity devices. There have been many incarnations through the years, as the CB chastity device has been adjusted and improved. CB-X sell the internationally renowned CB-6000 chastity device, which is available in standard or short. There's a variety of finishes, such as pink, clear, chrome or even wood (if you like a bit of irony with your chastity).
There's also the CB-3000 device, which is wider and shorter than the CB-6000.
The CB chastity cages lock via padlock or numbered plastic tags. The plastic tags mean you can wear your chastity device even while travelling and through security checks. There's no excuse not to remain locked up!


Holy Trainer
Holy Trainer chastity products are made from bio resin, and have a selection of models so you can select which one you desire. Or, if you wish, you can contact Holy Trainer about having a custom cage made –in the colour of your choice, a text label and other additions as stated on the website.
These Holy Trainer devices differ from other styles as there's no padlock left at the top of the cage which can be bulky under clothing or pose the possibility of rattling during sports etc. The 'MagicLocker' system means that the provided key is inserted into the metal locking tube holding the cage parts together, turned to the locked position and the key removed –and kept safe, in the manner of your choice.


Houdini
The Houdini is a nostalgic favourite of mine. The open-ended style of this metal chastity cage fires up my imagination with all kinds of wickedly teasing avenues for controlled denial play. I doubt this is the most comfortable or practical device for long-term chastity, but for a session with a Top or Keyholder who has a cruelly sadistic streak to vent on their consenting chastity sub, it seems just about perfect.
With a handcuff style ring surrounding the base of the shaft and testicles, the idea of complete control and surrender is reinforced. The industrial metal tube and matching key adds the appropriate gravitas for some hardcore D/s adventures.


House of Denial
House of Denial sell versions of chastity devices you may recognise from elsewhere. There's a large variety of chastity products available to purchase, either tube-style or cage. The House of Denial chastity items are made from plastic, silicone or steel, and there's a huge amount to look through and choose from.
Prices start at just £11.99, so this could be a brilliant way to try out some short-term chastity and see if it's for you – whether in a sensual bedroom situation with your partner or to take along to a professional BDSM session.


Click to read our House of Denial chastity cage reviews.
Locked in Lust: The Vice
Locked in Lust began in 2014 when the founder had problems locating exactly what sort of chastity device they were looking for. After discovering that they weren't alone, Locked in Lust was created -and along with the business, The Vice chastity devices.
Four types of The Vice chastity device are available to purchase from Locked in Lust: standard, mini, plus (all clear) and black. There's also a variety of sex accessories and chastity add-ons to browse through. The Vice cages are lightweight, come with a patented anti-pullout design to further prevent escape, and are made from medical grade polycarbonate. Locked in Lust ship globally, with free shipping for $99+ orders.


Click to read our Locked in Lust The Vice reviews.
Lovehoney's Chastity Options
For a majorly mainstream sex shop, Lovehoney have a surprising variety of penis chastity products. There's their own-brand styles, penis and vulva belts, plus penis cages, from the DOMINIX line. You can also find Master Series cages, as well as the CB-X CB-6000 chastity devices I spoke about earlier.
With prices from just £29.99, discreet shipping and Lovehoney's loyalty scheme, this is a great place to pick up your next chastity cage.


Loving Joy
Loving Joy have created 4 styles of metal chastity cage under their Impound sub-range. Corkscrew, Exhibition, Gladiator and Spiral are made from metals such as stainless steel, manganese steel and zinc alloy. Locked traditionally via a brass padlock, these chastity cages brook no argument and are affordably priced to boot, starting at just £38.99.
Click to read our Loving Joy chastity cages reviews, as well as my brand focus on Loving Joy sex toys.


MAN CAGE by Shots Media
These MAN CAGE chastity products by Shots Media keep it locked up and pointing submissively south. Made from high-grade polycarbonate, these items are durable, hypoallergenic and lightweight, but resilient enough for the most teasing playtimes and for extended wear.
MAN CAGE items are available in black or clear styles, lock up via the included mini padlock or your own numbered tags, and come in a variety of sizes for that perfect fit.


MyStim (Pubic Enemy Electro Chastity Cages)
Add an extra facet of teasing tingle to your chastity adventures with these electro-sex cages from MyStim. There are two styles of MyStim Pubic Enemy Electro Chastity Devices (one with urethral tube and one without), sure to be completely irresistible to electro-stimulation fans.
Can you handle the tantalising thrills?
If you're curious about electro-sex, click to read my beginner's guide to electrosex & electro sex toys.


Oxballs
I'm a big fan of the Oxballs brand – they don't beat around the bush, they craft chunky, long-lasting and efficient sex toys that do what they say on the tin (packet).
The Cock Lock in black or clear is made of stretchy TPR which encases cock and balls, so you can enjoy being unable to get erect while your member is in its new home. Great to wear underneath clothes while out and about. This is more of a self-tease item than a hard-core chastity fetishists' piece due to the lack of external locking mechanism.
In a similar vein (as it were) are the Hunkyjunk Lockdown Devices (in Ice or Cobalt). Hunkyjunk comes from the same people behind the Oxballs brand.
Made from a blend of TPR and silicone, these stretchy penis sheaths encase and prevent the physical effects of arousal for some squirmtastic nights out or couples' play. The ring at the base fits around the testicles to further restrict movement in the area.


Titus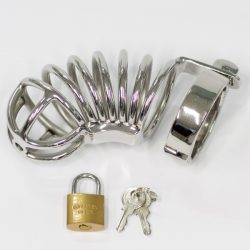 Titus offer two styles of steel chastity devices – one without an insertable anal ball attached, and one style with. There are three anal ball sizes to choose from with the insertable style.
The traditional style of chastity cage from Titus costs £59.99 and locks with a mini padlock or your own numbered tags, as you desire. The Titus chastity cages with additional/attached insertable anal ball cost £94.99 and also lock in the same way as the first.
Find the full range of Titus penis and anal/prostate sex toys over at Clonezone.


Tips
I hope this big guide to chastity devices, including links to our chastity cage reviews, has been incredibly helpful for those looking for their first or an additional device. Important points to consider are:
Fitting: make sure you take accurate measurements and purchase the correct fit -or opt for a custom-fit style if possible.
Wear duration: Will the chastity device be worn for a D/s session only then removed? Or do you hope to wear it non-stop for an extended period of time? Choose carefully – some devices are more hygienic and lend themselves to thorough cleansing and night-time wear than others.
Discretion: Is the chastity device of your dreams quite large and bulky? Does it lock with a padlock sat atop the main area? Consider how much of a bulge it will create under clothing, if you're going for longer wear than a play session. Travel plans? A plastic device, with plastic numbered tags, would be a safer option than a metal cage with a padlock -unless your secret fetish being discovered by airport security is what you're after.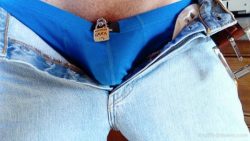 I can't possibly write about chastity devices and thorough, great-quality reviews without mentioning Ruffled Sheets. Over at ruffledsheets.com you'll find a fantastic selection of in-depth chastity device reviews from Andy, who I'm fairly sure is going after the world-record for number of devices owned.
Ruffled Sheets has written a fantastic beginner's guide to male chastity for the Cara Sutra sex blog in the past, and you can also follow him here on Twitter.

Contains affiliate links