Titus Silicone Series Puppy Tail Butt Plug Medium Review
By Pleasure Panel reviewer Duke of Monroth
First things first. I'm not into puppy play, but I'm always game for a good butt plug. After submitting 3 reviews for the May Pleasure Panel round, Cara had a few more items to review so I decided hey, why not help out, it is my pleasure! So a week later the Titus Silicone Series Puppy Tail Butt Plug Medium arrives in the post. First impressions from the Duchess was "are you sure that's the medium?" My thoughts exactly! This is a big ass plug!
Packaging
The packaging of the Titus Silicone Series Puppy Tail Butt Plug Medium which is simple, secure and easy to open is emblazoned with a "M" on it and says the size is 46mm. M could be for Mammoth? Monster? Mega? I actually went back to CaraSutra.com to double check, and sure enough the 46mm is medium… there is actually a large that measures 53mm! The circumference of the medium is 5.8 inches. I thought to myself that I was going to have to abort this mission. My wife said "you're on your own!"
I'm no quitter!
Material & Feel
I have a Tantus Ryder (excellent plug BTW) which I love. I took a picture of it side by side for scale.
The silicone of the Titus Silicone Series Puppy Tail Butt Plug Medium feels fantastic. It is a little bit firmer than the Tantus Ryder and more of a velvety texture which allows it to hold lube a little better in my opinion and I was going to need all the lube assistance I could manage!
During Use
So I tried just rubbing it against my ass…it's a no go. Too big! For most people who aren't size queens (kings?) you're probably going to need to work your way up to this. So I started with a njoy pure wand using the small end, then switching to the larger end. That's always a good start, and usually a good ending, but I was on a mission. After getting comfortable with a little assist from the Duchess I was ready to give it try.
Still a no go!
So I went with the Tantus Ryder and waited patiently for a few minutes to let my ass get used to the size. The third time was the charm.
The Tail
The puppy tail definitely gives you a full feeling if that is what you like and it sits comfortably between your cheeks.
Now I said at the beginning of this review that I wasn't very interested in puppy play but the tail is kind of fun/amusing. The weight of the tail pulls downward giving a pleasant sensation and wagging your tail can make the internal plug hit the right spots.
When the Duchess gently tugged my tail and manoeuvred it up and down, the feeling on my prostate made me beg for more. Woof, woof!
With any large plug, removal isn't the most pleasant of experiences – but again the soft suppleness of the silicone helped. I don't know that the ridges on the neck of the toy did anything special for me sensation wise, but maybe after all the business of insertion my ass was numb to any further stimulation.
Clean Up
Cleaning a quality toy like the Titus Silicone Series Puppy Tail Butt Plug Medium is simple. It is made of high quality silicone and is very well designed as a single piece. I just put it in the top rack of the dishwasher and it came clean just like new, ready for next time.
Rating
This is not a beginner's toy and I wouldn't describe it as medium in size, but if you are ready to take on a bigger challenge and enjoy the full sensation of a larger anal plug this might be the toy for you. It pushed me to my limits and was ultimately enjoyable.
I give the Titus Silicone Series Puppy Tail Butt Plug Medium 7/10.
– Duke of Monroth
---
Where To Buy
Thanks to Pleasure Panel reviewer Duke of Monroth for this review of the Titus Silicone Series Puppy Tail Butt Plug Medium. Buy yours at Clonezone UK for £39.99.
This puppy tail butt plug was sent free of charge, in exchange for a fair and honest review by the Pleasure Panel, by clonezonedirect.co.uk. Thank you! 🙂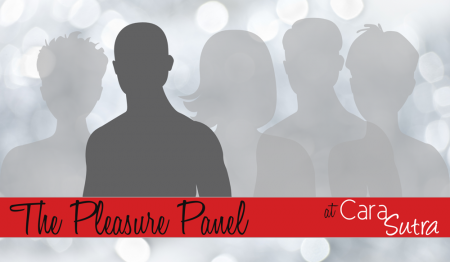 Contains affiliate links.