Loving Joy Bound to Please Squeezer Teaser Nipple Clamps Review
By Pleasure Panel reviewer Naughty Nerd
I have tried a few different designs of nipple clamps and am always looking for different types to try. So, I was very happy to be assigned the Loving Joy Bound to Please Squeezer Teaser Nipple Clamps from Loving Joy.
Packaging & First Impressions
The packaging for these nipple clamps is very basic. Just a plain black box with the clamps visible suspended in the front so you can see exactly what you are getting. The clamps themselves are very simplistic too. The 2 clamps are joined by a 25cm chain and the clamps measure at 9cm. This seems quite large for a clamp but I think it is pretty standard for clover clamps. They look very unassuming but don't let first impressions fool you!
They are great value for money. At £12.95 they are an absolute bargain but the cheap price is not reflected in the quality. All the moving parts do so smoothly and they don't feel like they are going to fall to part at any point.
Size Matters
One of the biggest issues I usually have with clamps is how fiddly they can be to put on. I wouldn't say I had big nipples but they can be a faff. The nipple clamps are great as at the narrowest point they open to 1cm which gives me plenty of room to get a proper hold on my nipple.
I find I benefit from my nipples being played with a little bit before using clamps. It certainly helps with attaching them. They are really easy to use, just squeeze together the clamps, place over your nipple and slowly let go of them. Don't let go of them suddenly or you will get the shock of your life. Not a good one either!! The size of the clamp makes them easy to hold but just make sure that you don't have lube or anything on your hands as they can can get a little slippery.
Begging For Mercy
The tips of the Loving Joy Bound to Please Squeezer Teaser Nipple Clamps are covered in white rubber with tiny little nodules which give them extra grip and mean that you don't have any metal biting into your skin. Don't kid yourself that they will soften to blow of impact of the clamp though as they won't! These bitches bite!!!
The pinch from these clamps is instant. The moment they grip onto your nipples you know about. The pain you get is intense and constant. There is no let up from it, the only small bit of respite I get from it is the cool breath of my other half blowing on them.
Whilst wearing the nipple clamps, every brush or slightest touch against my nipples is like a thousand pins nipping my skin at the same time.
The pain and sensation that you feel when using the clamp is nothing like the pain you will feel when the clamps come off! Oh my good god. I audibly gasped when I released the clamp and the bloody rushed back to my nipple. It was an incredible feeling and one that I cannot wait to experience again and again.
Conclusion
These nipple clamps are not for a faint-hearted. I wouldn't recommend these for nipple play newbies as the bite you get from them clamps is extreme. However given the cheap price you can get these and safe them until you feel ready.
I adored these clamps because of their design, ease of use and their intensity. The Loving Joy Bound to Please Squeezer Teaser Nipple Clamps get a well deserved 10/10 from me.
– Naughty Nerd
---
Where To Buy
Thanks to Pleasure Panel reviewer Naughty Nerd for this review of the Loving Joy Bound to Please Squeezer Teaser Nipple Clamps. 


The Loving Joy Bound to Please Squeezer Teaser Nipple Clamps were sent free of charge, in exchange for a fair and honest review by the Pleasure Panel.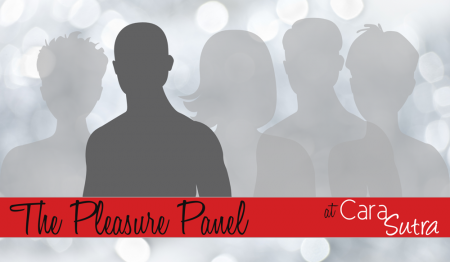 Contains affiliate links.