Bondara Lair Leather Folded Paddle Review
By Pleasure Panel reviewer NatandTom
After checking out the new bondage collection from Bondara, I fell for the high-quality appearance of the items within the range and the professional feel each item had. Lair by Bondara is a stunning line of bondage products that consists of several spanking implements, amongst other things, although I found myself most drawn to the simplistic looking paddle offered up in the latest Pleasure Panel round. When it arrived I knew instantly I had made the right selection in the Bondara Lair Leather Folded Paddle but I think I could be easily tempted to go and buy a couple of the other pieces now that I've seen what this is truly capable of.
It was evident straight away that the Bondara Lair Folded Paddle is brilliant quality and structurally, it has been put together very well. It is made from leather so it has that gorgeous smell that some people may find erotic but being made from this material means that it will not be suitable for vegans. With 17 inches of overall length this is one of the longer paddles that we currently have in our collection. There is plenty of handle room on offer with seven inches being allocated and there's also the addition of the looped wrist strap for extra security. The paddle itself is ten inches and has a generous amount of flexibility to offer.
We have tried a variety of different paddles and spanking tools but something we had been lacking until recently was a folded paddle like this one. We have used a couple of paddles with small cut-out sections but nothing quite like this. The Bondara Lair Folded Paddle makes twice as much impact when it comes into contact with the skin and as a fan of as much sensation as I can get, I was keen to put it to the test. I was not sure exactly what to expect as I typically find paddles come with more of a thud and thwack sensation with an underlying sting but some initial aims of my own implied that this paddle was more heavy-duty than that so I anticipated a sharper sensation later on during its first proper outing.
After a little bit of warm-up with one of our favourite floggers, my partner aimed the Bondara Lair Folded Paddle for the first time. Upon initial contact, the loud thwack that I've become familiar with could be heard and a precise and sharp stinging sensation followed. It did not last as long as I thought as the sensation seemed to disperse across the entire area rather than being restricted to that one point of impact. So whilst I would say that the initial impact is sharper and possibly more harsh than that of some of our 'softer' paddles, the reaction that follows that is much calmer.
I felt that this allowed me to take more spanks from this paddle with less recovery time between each one. It doesn't leave any specific areas feeling too sensitive to the touch which means that the person aiming the paddle (in our case my partner) does not have to target multiple different areas in a session as simply varying from one side of the bottom to the other is enough to allow the skin time to recover before the next spank strikes. This doesn't mean the effects are not long-lasting however as the broader sensations still felt tingly each time I sat down for the next day or two. There was a touch of redness too although no bruising or obvious marks.
You can be as subtle and soft or as harsh and heavy as you like with the Bondara Lair Folded Paddle as it's so versatile and will only give as much sensation as the giver puts in. It might look more intimidating than the typical dual-sided, softer material made paddles that come recommended to first-timers but I believe that this paddle could suit all levels of experience providing that the person in charge of delivering the spanks has practised on a pile of cushions or something first to ensure their aim is accurate and controlled.
10/10
– NatandTom
---
Where To Buy
Thanks to Pleasure Panel reviewer NatandTom for this review of the Bondara Lair Leather Folded Paddle.


The Bondara Lair Leather Folded Paddle was sent free of charge, in exchange for a fair and honest review by the Pleasure Panel, by Bondara. Find the Bondara Lair Bondage Range here.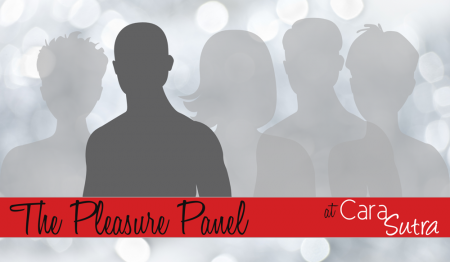 Contains affiliate links