Bondara Essentials Cooling Tingling Lubricant Review
By Pleasure Panel reviewer DivaFoof
Next up on my reviewing roster from the Pleasure Panel (thanks Cara!) was another Bondara product. This time the Bondara Essentials Cooling Tingling Lubricant.
I have to say I do like their branding colours; the bottle is a black bottle with a pink highlights for their brand. The product writing is in white. It's a very striking image when looking at the bottle. It doesn't scream high end but also doesn't look cheap and tacky – I'd anticipate the Bondara Essentials Cooling Tingling Lubricant to be a mid level product but at £5.99 for 100ml it's a good price… but what about the lube itself?
Bondara Essentials Cooling Tingling Lubricant Ingredients
The ingredients pretty much speak for themselves – or so you would think:
Aqua, Dimethicone, Glycerin, Inulin Lauyl Carbamate, Argilla, Menthol, Hydroxyethylcellulose, Sodium Benzoate, Gellan Gum, 2-bromo-2-nitropropane-I-3-diol, Parfum, Menthyl PCS, Sucrose Palmitate, Lactic Acid
I thought that this Bondara Essentials Cooling Tingling Lubricant was a water-based lube. Dimethicone is a type of silicone. Bondara state that this is a water-based lube but instead seems to be a hybrid lube – so just be careful which sex toys you use this with, make sure it's compatible with the toy's material.
The Bondara Essentials Cooling Tingling Lubricant has glycerine in it and whilst this may be okay for penis owners, anyone with a vulva that has sensitivities may wish to avoid as glycerine can turn into sugars and turn into a lovely yeasty infection if not careful – a lot of lubes have glycerine so this is not new but I prefer mine without.
The ingredients say that it has menthol in it. My god, yes it does. On opening the lube and squidging out on to my hand, it smells like Vicks Vapour Rub. The Bondara Essentials Cooling Tingling Lubricant is also a white/non transparent lube, but when you spread it and it rubs in, it goes clear.  The menthol is being used for the tingling and stimulating sensation/cooling feature but Christ it's one powerful smell.
Since lube quite often ends up everywhere and lube can end up in our mouth; I tend to take one for the team and try out the lube on the tip of my tongue. DUDE>OMG. No baby no. It's that feel like when you decongest your nose and you can smell noises.  It's numbing on the tongue – on the upside though; Bondara do describe it as neutral. Yeah, it doesn't taste of anything it just clears them passages!!  People think I'm nuts for tasting lubes but I feel you really need to know what happens as even if the lubes purpose isn't for tasting, it still might end up in your mouth!
So… down to the testing…  Placing the Bondara Essentials Cooling Tingling Lubricant on my clitoris was the strong feels I've had from a lube in a very long time. The menthol had more of a strong heat feeling that cools as it goes – honestly, it feels like something you'd put on a pulled muscle – it's a very similar feeling from BioFreeze.  I can't decide whether it's heating or cooling, but it's certainly a very strong sensation – I can't decide if I'm in pain or enjoying it. The masochist in me is almost enjoying the feeling but I don't feel the need to go run to the shower to wash it off but equally I'm not sure I feel like wanking off either. What a bizarre strange lube.   This is the kind of lube that I feel like I need someone else to experience just so I can go OMG, like no way the feels are amazing and crazy.
I decided in the end I really enjoyed the use of the Bondara Essentials Cooling Tingling Lubricant, the overwhelming senses did lead to a brilliant orgasm and boy does the cooling hanging around for a long time – the smell is very strong, it's quite medicinal, normally I'd be all over this lube as it has menthol in it but it does honk and the intense feelings are a fine line between enjoyment and pain but overall if it didn't have glycerine in it, I'd rate this lube quite high.
I give this lube 8/10.
– DivaFoof
---
Where To Buy
Thanks to Pleasure Panel reviewer DivaFoof for this review of the Bondara Essentials Cooling Tingling Lubricant.


The Bondara Essentials Cooling Tingling Lubricant was sent free of charge, in exchange for a fair and honest review by the Pleasure Panel, by Bondara. Thank you! 🙂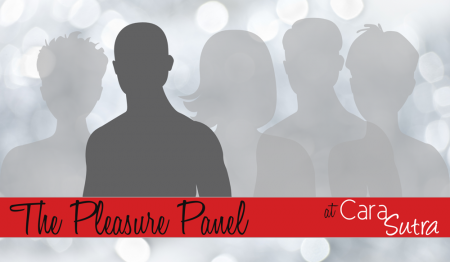 This review contains affiliate links.