Lovehoney BASICS Strap On Harness Kit Review
By Pleasure Panel reviewer Wallfl0wer-Ways
Delivery is fast and discreet, even discreet on bank statements! The delivery of the Lovehoney BASICS Strap On Harness Kit was tracked, which gave some peace of mind! Managed to snag this toy whilst on sale, and was 100% worth it.
Packaging & First Impressions
Image courtesy of Lovehoney Group.
Buy yours from Lovehoney USA or Lovehoney UK
The Lovehoney BASICS Strap On Harness Kit came in a brown box, with no signs at all of the contents, and was very well sealed. Upon opening, the toy was protected with packing paper to prevent from any damage! The packaging was simple and not daunting at all (especially for a first-time strap on buyer!)
Everything inside the toy box was sealed in individual plastic bags, which was definitely reassuring!
Inside The Kit
My Lovehoney BASICS Strap On Harness Kit came with 3 different O-rings, a 6" pink jelly dildo, an 8" pink jelly dildo and the strap on harness itself. The first thing I noticed was the vast difference in size between the 6" and 8" dildos. Whilst the length difference was not much, the girth was a massive difference, and I feel maybe a middle option would possibly be better to include as well. However, I think this is a great starter set and it will be great for the majority of needs, the inclusion of two dildos means that people don't have to buy extra toys right away.
Harness
The harness looks like it would be uncomfortable, and I was worried about rubbing/chafing but it is actually really comfortable to wear and no chafing occurred for either me or my partner (both female).
I was impressed by the adjustable straps, as it seems to accommodate for most sizes and shapes! I am a UK 18 and my partner a UK 12 and neither of us has issues with the straps, they tighten nicely and stay in place throughout use. There was also plenty of strap left over, the website states it fits approximately UK sizes 4-34. Once done a couple of times, getting in and out of the harness is both quick and easy!
It also has a small pocket which can house a standard size bullet vibrator (not included) for extra pleasure. The harness gives easy access to the wearer too, so they can be stimulated at the same time.
Dildos
The dildos in the Lovehoney BASICS Strap On Harness Kit definitely have a very strong plastic smell to them, but this disappears after a few washes and uses. They are a nice pink colour, and are super pliable (great for a wide variety of positions!). The smaller of the two is great for beginners, as it is not too big and is comfortable to use!
I am glad that the dildos come with suction cup bottoms, meaning they are great for both solo and couple play. The suction cup on the smaller dildo is definitely a little bit temperamental, and can come away from the surface with a lot of movement, but is great for tiles!
Both dildos are easy to clean, and even with the realistic details I have had no trouble cleaning them. The veins and other details definitely increase pleasure! The O-rings supplied hold them well in the harness, and they do not feel too heavy or slip out of the harness whilst in use.
The O-rings also give opportunity to use with other dildos, which is great!
During Use
Using the strap on is really fun, and I think it is very pleasurable for both the wearer and the person receiving. Thrusting is easy and does not feel uncomfortable. The Lovehoney BASICS Strap On Harness Kit means that sex can still be very intimate and pleasurable for everyone.
The only time there was the slightest bit of discomfort was with my partner on top, and the clips on the straps dug in slightly, but this is easily remedied by changing position.
In Conclusion
Overall, I would say the Lovehoney BASICS Strap On Harness Kit is great for those getting into strap-on use, as it is easy to use and very comfortable (and great value).
It has everything you need for strap-on play, and can be used for both solo and couple play (comes in handy with my own long-distance relationship) I would definitely recommend the Lovehoney BASICS Strap On Harness Kit to anyone looking for a strap on set!
8/10
– Wallfl0wer-Ways
---
Where To Buy
Thanks to Pleasure Panel reviewer Wallfl0wer-Ways for this contributed review of the Lovehoney BASICS Strap On Harness Kit.
You can buy yours from Lovehoney USA or Lovehoney UK.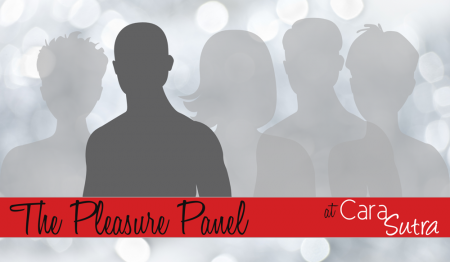 This review contains affiliate links.