Imagine a fantasy where a lover approaches you from behind, tangles one hand in your hair, pulls your head backwards and at the same time shoves their other hand into your knickers to seek out your sopping wet cunt to toy with… as they proceed to kiss you deeply like you've never been kissed before. That's what comes to mind when I try to describe the sensations the Njoy Eleven gives my G-spot.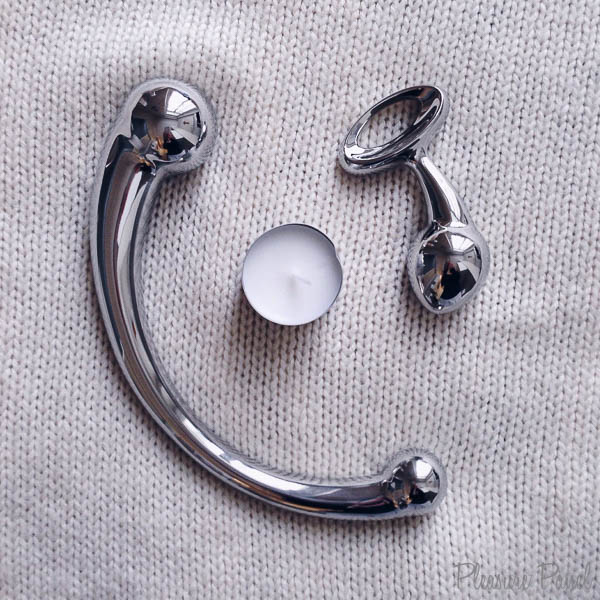 First of all, the Njoy Pure Wand Steel Dildo is so sexy! It is a piece of art, a sculpture, a gorgeous weapon and a very confident piece of orgasmic, squirting yummy pleasure. It comes in the beautiful fake leather Njoy box, with a pink satin lining. The box looks very classy and luxurious and is very good for storage - keeps the Wand safe and clean.

The shape, smoothness and size of the Njoy Pure Plug Medium Stainless Steel Butt Plug is created to be comfortable and ergonomic in actual real life use. Inserting the toy with lube is very easy, just relax and it glides right where it belongs. It feels sturdy and confident inside my butt, and I feel like I can trust it to stay in.

The smoothly polished Njoy Fun Wand Stainless Steel Dildo is a spectacular member of the Njoy steel sex toys family and incredibly cool in all senses of the word. This ingeniously curved, beaded and double ended steel dildo holds a universal appeal. Giving G-spot and P-spot pleasure, men, women and couples can benefit from this sexual tool. The triple beads aren't too intimidating even for anal newbies, while the single balled end provides vaginal delight – or more of an anal challenge.

Once the Njoy Pure Wand Stainless Steel Dildo is inside, whether vaginally or anally, the reason steel sex toys are so popular becomes even more apparent. The cool material gives you an internal 'zing' and while it is warming to your own body temperature (it does get there eventually) the contrast of metallic cool against the tight inner spaces of your body is orgasmic all by itself.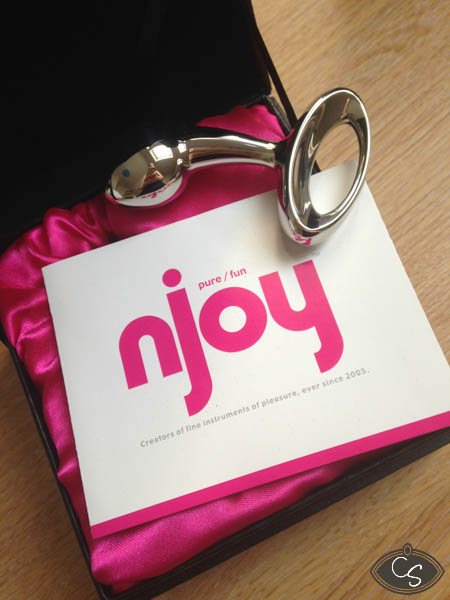 With a curve to the tip of the plug, the tapered rounded end sits within the anal passage teasingly and makes an exquisite and exciting addition to masturbation or couples sex. It's a non-intrusive part of your sexual activity and is used with great ease.