Bundled Into The Gang Bang Van
When I'm out walking, I'm often aware of people, objects, vehicles and movement before I directly look at whatever it is. I have great peripheral vision as well as a keen eye – perhaps a bonus feature of reduced hearing, perhaps not. This morning, I sensed the big white van at the far corner of my field of vision before properly seeing it. Just another vehicle parked up by the pavement.
I didn't pay it too much attention as I approached to pass it by, although I'm always on the alert while walking alone. Even in the day time.  And especially when passing on the inside of a large vehicle, the path thrown into shadow and rendering me unseen by the world for a moment. Usually I pass it by and emerge into the sunshine, my high alert returning to its usual, simmering state.
Usually.
I'd often fantasised about what it would be like to be bundled into the back of such a van from the side of the road. I put it down to the daily exercise making me exceptionally horny and causing my imagination to go into overdrive. But let's face it, I'm just a kinky bitch through and through.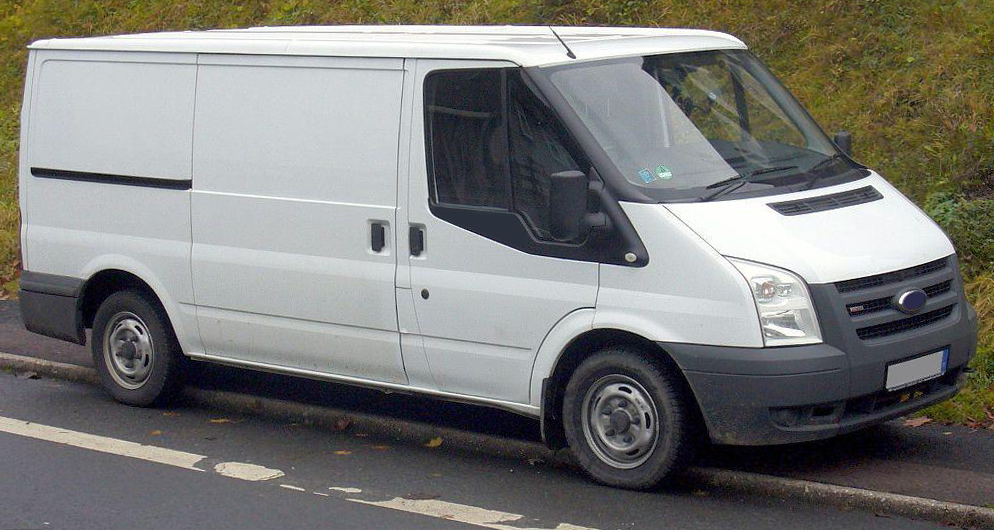 My heart leapt when I heard the latch on the inside of the van's sliding door, just as I was passing by. Stop being so fucking paranoid, I told myself. It's simply people getting out of the van to start work or get on with whatever. Keep walking, and calm down. 
The shadows around me seemed to intensify, and the second before the hand was upon me, I realised why. They were right behind me – one person or several, I had no way of knowing. A strong hand caught me by the shoulder, another around my neck. This hand quickly moved up to cover my mouth, muffling the scream I was too shocked to expel. It all happened so quickly.
"Quickly," a voice from behind growled, seeming to read my mind. I found this both terrifying and fascinating.
Backwards, backwards I was pulled, as I fought to continue forwards and rediscover that sunshine. My struggle was to no avail. The person, or persons, were simply too strong. I was overpowered. Dragged by the neck and waist I was pulled into the darkness of the van, the promise of sunlight blinking out of existence as the door slid firmly closed with a determined clunk.
It smelled of metal and wood and oil and sweat and men. I couldn't see anything, it seemed pitch black after walking through daylight only seconds earlier. Despite my lack of vision I was now certain there were several people in the van rather than simply one. The voice I'd heard proved at least two, but I sensed at least another two or three.
The fingers finally released my mouth, if not the firm grip on my arm, but something was shoved between my teeth before I could cry out. A wad of fabric, a cloth probably. They covered it with thick tape wrapped all the way round my head, and the smell of packaging tape just beneath my nostrils suddenly struck me as hilarious. How many times had I joked I had a fetish for office supplies?
Pitch black darkness gave way to the silhouetted shapes of what I felt sure were a group of men, a slit of light from the van's back doors confirming my suspicion once my eyes had adjusted. The space was cramped but I was on some make-shift soft surface; blankets or rags seemed likely. The scent of everything together in such a confined space mingled to create a stench. Chemicals and men and work and potential. Something else: lust.
It shocked me to realise I was awaiting their next move with not so much apprehension as excitement. Terrified, shocked, vulnerable excitement, the thrill of knowing something is definitely going to happen and you're powerless to control it. I was ready. My cunt was ready, slick and puffy and opening like a blossom awaiting the strike. My clit was ready, hard and twitching and straining for stimulation; any stimulation, gentle or cruel.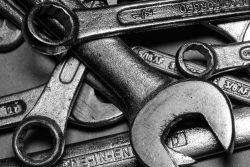 My thin jacket was ripped from me before I even realised the fastenings had been undone, my arms held behind me and unable to make a sound due to the makeshift gag. Cord or rope of some kind replaced the thick fingers gripping my wrists together, and bound my hands then elbows together behind me. Testing the bonds just caused pain; the rope was coarse and tied tightly, and any movement created chafing which cut deeply into my skin.
Like a pack of wild animals during a hunt, they seemed to know the plan and were carrying it out together as a team without the need for words. Being flipped from a semi-upright position, albeit on my knees, onto my front made me glad of the small kindness of a blanketed floor. A fist gripping my hair was the only thing to stop my face landing heavily and potentially knowing me out; with my arms bound behind me I had no way of manoeuvring or protecting myself.
The fist remained tangled in my, by now, loosely-tied bun, keeping my face flat to the stinking blankets as hands hurried to position the rest of me however they liked. Fingertips curled into the waistband of my tight workout leggings then waited. Another man thrust something cold and metal up the back of my t-shirt, fingers of the other hand following, grabbing my bra and cutting it free with some sort of cutting tool. Those fingers reached round my front beneath me and couldn't resist groping my freed breasts and hardening nipples in the act of ripping the bra remnants from my body.
Breathing was now hot and heavy in the back of the van, not just the pack of men, like dogs about to fight over a juicy bone. I could only breathe through my nose, and the feeling of complete powerlessness was overwhelming. The mixture of feelings, emotions and sensations overwhelming. I was glad of the cover of darkness to hide the truth in my eyes, and glad of the gag and tight bonds to enforce my restraint. The deep ragged breaths were certainly imperceptible to anyone on the street outside, but from within –and combined with anticipation- they were deafening.
The fingers in my waistband peeled down my leggings over my round arse as the tool-wielder felt for my underwear. The side straps of my G-string were cut without mercy, as my bra had been, and I was sure I heard some low chuckles as the material was pulled through my legs and discarded. Once again, I gave silent thanks for the almost total darkness which covered my flush of humiliation. The sensation of my own cursed wetness smearing and being pulled tightly over my clit and cunt lips, then between my arse cheeks, was almost enough to make me beg for a rough hard fucking. I didn't even care which hole any more. Cunt, arse, either. Both.
Just do it, if you're going to – and do it properly for fuck's sake. 
I didn't have long to wait. My leggings were left pulled down to my knees, my breasts dangling loose underneath my t-shirt as I lay face-flat to the floor, bare arse presented behind. Wrists and arms bound behind me. Gagged and vulnerable and unable to prevent violation.
A scuffle of movement, flies undone, the unmistakeable sound of zips and belts undone. The first placed his hot, sweaty hands on my fleshy hips and dragged me backwards roughly, positioning my cunt opening on his extremely ready tip. Then he rose up, and with one fluid movement, shamefully lubricated by my own want, he slammed himself in to the hilt.
Some piteous cries escaped through the makeshift cloth-and-tape gag, which caused muted laughter. It only took the first guy a few more thrusts into my tight pussy and he was done: he came with a juddering grunt.
It didn't stop until they'd all had at least one turn. I couldn't see their faces but I could recognise when it was a man who had fucked me previously. Size, technique, if they mauled my tits for a moment mid-fuck or didn't pay them any attention.
The second man dipped his cock into the combined wetness from the first one's victory, thrust a few times, then used it to lubricate my arsehole. Discovering I wasn't an anal virgin seemed to excite the group even more, and I felt humiliatingly proud of myself for being able to take his cock in my arse without too much whimpering. The tightness combined with the illicit situation made him cum quickly too, filling my arse with sudden hot spurts then pulling out with a gentle pop.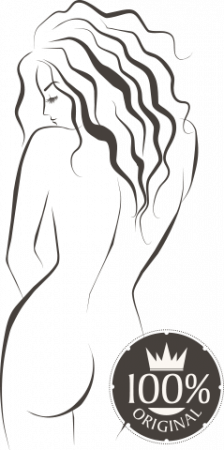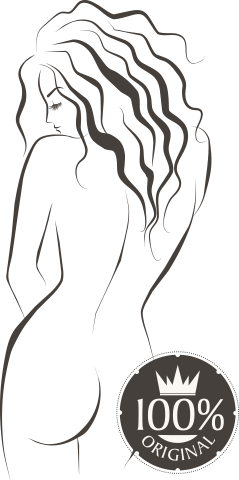 I'd wanted this, if I was honest with myself, but the reality was somehow different, and incessant rolling together of physical sensations and the emotional tumult of sustained abused vulnerability and humiliation. My breasts were going to be bruised from their hands mauling and molesting them, and my nipples were so sensitive from their callused fingertips pinching them hard that even the fabric of my t-shirt moving over them as I was fucked was becoming too much to bear.
My pussy was becoming overly slick with the copious amounts of cum that was being pumped into it, and dripping between my legs to soil my leggings between my knees. My arse was stretched, more than it had ever been, from the ongoing penetration then withdrawal of their cocks, in different sizes and with different fucking techniques.
Some liked to fuck the cum-lubed tightness of my arse quickly, violent short thrusts which left them exploding their hot cum into me in seconds. Others wanted long, languid thrusts to make the most of the tightness down the full length of their shaft, almost teasing, feeling practiced when they managed it without their cock pulling all the way out. Then finishing up with long, hard pumps into my arse which eventually emptied their balls of cum deep inside me.
*** *** ***
One more step, and my fantasy thankfully remained just that – at least for another day. The action always seemed to vivid and real despite being locked in my imagination. The clenching of my cunt, the twitching of my hard clit, showed that my body felt the same way. I side-eyed the still, silent white van as I passed it by, full of such lecherous potential, then the shadows were behind me once again. Strolling along happily in the sunshine, it amused me that passers-by could never guess the secret behind my enthusiastic smile.


Unsponsored & unaffiliated