Suit Porn: Taken By The Suits
I couldn't say how much time had passed since the last of the suits had demonstrated their pleasure at Master & I's X-rated performance. The chair back dug into my arms, while Master's tie chafed my tightly bound wrists. It hadn't taken much persuading for more ties to be donated. Legs spread, ankles bound separately to the chair legs and my mauled tits and well-fucked entrance on full, humiliating display.
The doors of the large hall swing open and I automatically raise my head to look. I immediately wish I hadn't. Master and his colleagues saunter back into the hall boisterously, revitalised from the intermission. I try to duck my face downwards before meeting any of their eyes… but I fail. There's an overwhelming urge to shake my hair around my face, creating a curtain to hide my humiliation behind -but he'd denied even that small comfort. My tightly bound ponytail bobs with each shake of my head, the end of the long tail slapping my face mockingly.
He reaches me. Unties me. My face burns as the men settle back into their places, an audience well warmed up. My freed arms move quickly to cover my breasts while I close my aching legs to spoil their view. This tiny victory is short-lived, however.
"Get up, slut."
I didn't know it was possible for a heart to simultaneously sink and race. As slowly as I dare I get to my feet, feeling somehow more exposed wearing only knee-high socks than I would if I were completely naked. Being tied to the chair in the centre of the hall for, how long? Half an hour? An hour? Maybe it was only 10 minutes? combined with the dizzying humiliation means I'm unsteady on my feet. I'm tottering more in my knee-high socks than I ever have in 6 inch heels.
"Now. You're going to please all these nice men who have kindly come to watch you today. Aren't you? Answer me!"
My face burns as though each cheek has been bull whipped. I answer as quietly as possible, my voice breaking with shame.
"Yes… yes, Master…"
Much of his final, pre-intermission emission had already escaped to leave a sticky puddle on the seat of the chair. Gravity did its thing now that I stood in front of the group, and my stretched arse suddenly oozed more of his hot spunk. Staring at the floor did nothing to ease my plight when said floor was getting covered with soft splats of used cum.
"Get to work then, slut. But, before that…"
Master paused, moving to stand in front of me. He tilted my chin up so my eyes were forced to meet his. So beautifully dark and sparkling with evil. At the same time, the fingers of his other hand moved down my body to first twist a nipple then pinch my shockingly erect clit.
"Remember who owns you."
Swallowing back the fear, which was now frosted with renewed arousal, I walked towards the first man – helped by Master's shove in that direction followed by a smart tap on my arse.  Guy #1 was pretty non-descript, not that I was taking much notice of what they all looked like. They were just suits, and I was to be taken by them.
I had no idea what they were going to do with me, I just knew I had to please Master. I couldn't let him down. Inexplicably, my cunt was dripping with the prospect.
Guy #1 turned me to face away from him. Bend over and hold your ankles, he told me, in a voice full of rasp and lechery. I obeyed, knowing that my already well-fucked arse and cunt could hide no secrets in such a position. He didn't just want me accessible while he took me, he wanted me completely shamed.
I seem to be in that vulnerable position for an eternity, legs straight and ankles gripped while he inspects his prize. Enjoys his moment with the office gift. I almost leap away when he finally touches me, wiping smears of Master's used cum from between my cheeks then stretching my cunt with his thick fingers, coated with cum. Lubricating the whore for another ride.
I feel his fingers leave my entrance and he stands, his filthy hand gripping my waist as his other takes his well-primed cock to position it between my slick and puffed labia. When he finally enters me, I struggle to hold on to my ankles. My breasts bounce around as he fucks me like a ragdoll, fingers digging into my hips pulling me on to his dick repeatedly. He feels different inside me, not that I can focus much on anything apart from the vulgar invasion of this new penis, the knowledge we are being watched and the expectant cheers of the other suits. I am now nothing but their wank sleeve, a cum receptacle.
These thoughts are obviously driving his perverse penetration too – and in no time at all he ejaculates his horniness deep inside my pussy with noisy grunts of relief.
With Guy #1's cum still hot in my hole and leaking on to my inner thigh, I'm pulled towards Guy #2 who is evidently sick of waiting for his turn. Or perhaps it's that he doesn't want the cum to get cold, as I have no time to stand and straighten before I feel a strange tongue lashing around my just-fucked pussy. This filthy fuck-fraternity doesn't mind sharing… and I mean sharing everything. He licks away the cum from Guy #1 and, shockingly, teases out tendrils of my sexual anticipation by expertly flicking over my exposed clit.
Fuck… this guy is good at that. I almost forget about the rest of the suits in the room, watching. Enjoying the show.
All too soon the brain-fazing sensations stop, as he urges me to stand upright then takes me by the arms. I don't have time to register what's going on before he pulls me swiftly down into his lap, on to his waiting cock. A bouncy fuck-ride, his hands grabbing at my tits to enjoy their fullness as well as to stop me losing my balance. My toes are barely touching the floor as he's urging me to ride him hard. His fingers only leave my breasts to encircle my waist, bouncing me up and down on his cock as he nears his explosive climax. With a gruff shout startlingly close to my ear, he adds his own hot contribution to my lambasted cunt.
And so it continues. I am exhausted but I'm now in the rhythm of being fucked, nothing but a pleasure toy for this perverse group of suits. I can't look at Master – but I know he'll be enjoying the show.
Guy #3 pulls me towards him, the next in the circle. He feels the last guy's cum escaping from my pussy and scoops it up to use it as lube, thrusting first two then three fingers into my bruised entrance then out again to circle and finger my arse. He's still fingering my cum-lubed arse as he pulls me down to ride on his cock… until he too explodes inside me, and the double penetration has me seeing stars. My nipples and clit feel as though they're caught in clamps, the stimulation is so overwhelming.
Round the circle I'm pulled, and used, and fucked. Some want me to pleasure them with my mouth, but more want me to sit on their laps and ride them to their noisy, sticky climax. Filling me with their hot, pent-up need; whether they decant their thick spunk into my savaged cunt or my invitingly tight arse.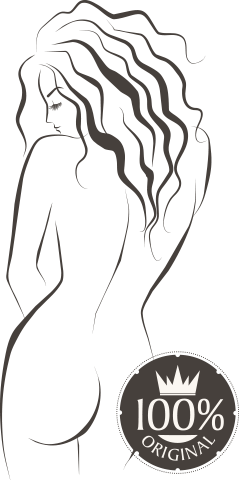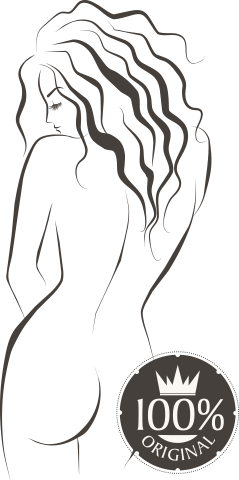 Some feel and lick before fucking as I stand and hold my ankles obediently. Resigned to being used in whatever way they want.
Others turn me and put me on my knees before thrusting their hot rigid length in my mouth so I can expertly suck them off. Grubby hands reach down to molest my tits. They grab me by the hair and by the throat as I suck them, enjoying the fact they can feel me choke and gulp and splutter. Then I swallow down all their hot streams of cum like a good girl. A voice in my mind tries to reassure me; its only cum that they're expelling into me, after all. Master doesn't restrain himself quite so much.
Everything is blurry as I reach Guy #9 – or maybe it's Guy #10. Perhaps #11. There is no time any more, only the constant fucking and battering of my holes, the emissions down my throat, the all-encompassing feeling of being a good fuck-doll for the suits like Master demanded.
Then, a familiar presence pulls me from my knees as the guy's just-spunked cock slips from between my lips. I'm too exhausted to look properly; I barely know where I am any more. He scoops me up into his arms, brushing my now-dishevelled, matted hair out of my face. A kiss to my forehead, then his scent washes over me, healing my mind.
"Good girl. You've done so well. That's my good little girl."
I smile and curl up contentedly in his arms as he carries me to the car, knowing I'm safe, knowing I'm a good girl, knowing I'm His.


Unsponsored & unaffiliated post. If you enjoy my free erotica please consider becoming a Patreon!
---
This story is a work of erotic fiction. When engaging in any sexual activity please ensure that all involved are physically and emotionally protected & safe at all times.