Fulfilling Our Hotel Threesome Fantasy
A hotel threesome fantasy erotic story by Cara Sutra 
He undid a couple of buttons on his jeans fly and looked right into my eyes as he did so. Tonight was about the unknown; anticipation and the excitement of sexual discoveries. We'd planned tonight for what seemed like forever. I looked back at him, standing there facing the hotel bed upon which I sat in my new lingerie, hoping that my eyes conveyed the reassurance that he undoubtedly sought.
A flicker of relief, so brief that it would be missed if I didn't know him so well, then his expression turned positively wicked. I could tell he was thinking of the night ahead. The girl we'd booked to join us should be arriving any moment, and from her pictures on the website she appealed to both our tastes. Dark hair, pale skin, big blue eyes, with a busty figure and a waist to hip flare which had me salivating again at the memory.
His jeans remained partially open, ready, but he didn't remove them quite yet. He pulled off his t-shirt to reveal his masculine physique. The waistband of his boxers was visible above his jeans, making my fingers itch to slide between the material and his body, pulling them downwards and revealing his hard length to be admired and enjoyed. Fuck, I was wet already just thinking about when that cock would be set free tonight during our hotel threesome fantasy cum reality, and just how it would pleasure and be pleasured.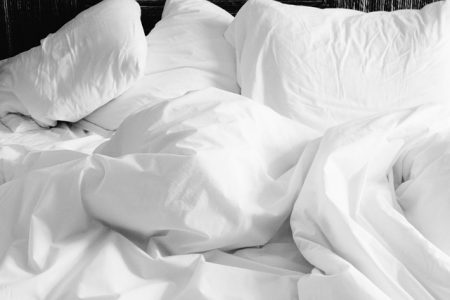 A couple of raps on the hotel room door and we knew it wasn't room service – well, not the official kind. Just in time I remembered what we agreed; he would answer the door and welcome her in and I was to remain on the bed and do as I was told. Ok, I can do that. I think. He walked by the bed, crossing the room to answer the door, a picture of confidence that I'm sure was at least partly bluff. He had to feel the same nervous excitement as I was feeling. Without giving anything away, he simply opened the door and let in our visitor.
She didn't simply walk in, she seemed to stalk with a purposeful stride. I hadn't thought it possible in such a small space but somehow she managed it. Even beneath her black belted mac it was obvious that she was the tall, leggy type promised by her profile on the sex worker website. She turned to look at me on the bed and I realised I'd stopped breathing. With those clear blue eyes fixing me in place, she looked me up and down and it felt as though she could scan my thoughts, too. I was in real trouble if that was the case. Her dramatically cut, long shiny black hair framed her porcelain doll-like face, and as she undid the belt on her coat she opened those blood-red bee-stung lips to speak.
"Hi. I'm Raven. Nice to meet you."
Raven. Yes, I remember the goth nickname from her profile, matching her looks, which attracted us both to her to form our hotel threesome fantasy 'third'. No doubt an alias, not that I cared if it was her real name or not.
I swallowed and remembered to breathe.
"Hi Raven. I'm Kathy."
By this point Raven was slipping off her coat on to the chair by the dresser opposite the bed, and my gorgeous man had taken the other seat in the corner of the room watching the small exchange with an amused expression. That look flicked my switch, determined to show him that I could handle anything the pair of them threw my way if not more.
She was wearing a black fitted dress and matching black kitten heels. Simple, elegant, effective. I looked at him, remembering what he said about doing what I was told, not wanting to upset the atmosphere by making the first request. He took the hint.
"Raven, why don't you get on the bed with Kathy and make yourself comfortable while you're at it?"
Experienced as she was, Raven knew what he meant and approached the bed. She stopped at the edge for just a moment, long enough to undo the dress' zip and remove it over her head, step out of her shoes and sit next to me. This was actually happening. I couldn't believe it. I was determined to enjoy every second though, even though I was nervous as hell. I almost didn't dare look at her, not wanting to openly stare and lech, but from glances at her I saw she was wearing an expensive looking black lace bra and matching thong. No stockings; creamy and smooth bare legs which I craved to touch. To spread apart. To be between.
He got up then, and removed his jeans, finally. Just as I was beginning to enjoy the view of him in his boxers, she put her hand to the side of my face and softly kissed my lips. Oh. My god. So hot. She smelled like perfume and a faint smell of a cigarette that she'd probably hastily had before coming up to the room. She tasted sinful. I wanted more.
The mattress beneath us moved and I could tell he'd sat on the end of the bed even though I couldn't see. I was laid on my back now and she straddled me, looking down at me with that same twinkle of wicked amusement that was so familiar from him. It turned me on, and it was all I could do to restrain myself from flipping her round and pinning her down and taking her. No. I must be a good girl and do as I'm told. Tonight was for both of us. Discovery. Excitement. The unknown.
Raven motioned that I should remove my bra, the plain cream a stark contrast to her elegant black, and he was behind her undoing hers. I fiddled awkwardly behind me, managing to undo the hooks and slip the bra off my arms and when I looked up again she was perched atop me almost majestically, her bare breasts large and inviting above me. Dark nipples the perfect finishing touch; my mouth was watering thinking about having them in my mouth.
She leaned over to give me what I so obviously craved, and as she did so he was able to reach under her and stimulate my clit and labia through the sodden mess of my knickers. I took one of her breasts in my hand and my other hand guided her other to my mouth, tongue against the delightful bumps of her areola and lips forming the seal around. Two of his fingers mashing against the wet material of my knickers and fucking my desperate cunt.
My fingers were exploring one of her nipples while my mouth teased the other. She was moaning and sighing above me, then her fingers were at my breasts, toying with my nipples and sending jolts of sensual electricity directly to my clit which was being thumbed by him as his fingers inched inside my pussy. Knickers still forming that sodden, sinful barrier, adding a debauched sensation which heightened my arousal even more.
By now, I knew he'd be rock hard in those beautifully tight boxers – feeling my wetness, stimulating my cunt and being faced with her barely covered pussy and arse in his face would take care of that. Taking my hand from her breast for a moment I dared to lower it to her slender waist, using her curves as a guide to my fingertips. On the flare of her hip I found what I was after, the thin strap of her lacy thong. Hooking my finger beneath it I communicated that I wanted it off, now. She acquiesced, as I knew she would, by simply unhooking the straps behind her where they had formed a V above her arse. Never before had I seen underwear like that but I needed some. Without having to move further she simply slipped the material from about her and discarded it on the floor, then returning to pinch and tease my hard sensitive nipples as I continued grazing on hers.
---
I wanted this moment to last forever but I also wanted to fuck the pair of them right now. Every bloke's dream, right? Kathy was no doubt enjoying the girl and I was certainly enjoying the view. Raven on all fours on top of her, playing with each other's tits and exchanging light kisses in between coming up for air.
So back to my view of our hotel threesome fantasy turned reality. I had my fingers saturated as I was mauling Kathy's cunt through her pants, flicking my thumb over her hard little clit and pushing my fingers into her pussy to drive her wild. From the squelching and sopping wetness I knew it was working. I must admit though that I was openly perving on Raven's gorgeous ass. Round, firm, bobbing up and down in front of me and with her cunt and asshole barely covered by the thin scrap of material women called underwear. Not that I was complaining right now.
Then, oh fuck… she was taking it off. Kathy had made her move, finally – and I don't even know how but the tiny thong disappeared on to the floor somewhere. Holy fuck my cock… if it wasn't hard and ready for action before then it definitely was now. Easy now. Don't shoot too soon.
Easier said than done with one hand fucking my girl's wet cunt and the other barely resisting wanking myself off right then. Staring at Raven's entrance – yeah she was enjoying herself. Cute little snatch, mostly waxed just with that landing strip to guide you home. Perfect. Neither Kathy nor I liked too much hair on a woman down there. Just gets in the way.
It was impossible to wait any longer. Removing my hand from Kathy's messy wetness I dragged her knickers off down her legs and chucked them to the floor, no doubt on top of Raven's tiny piece. The noises coming from the girls now could make you come just to hear it. It was making my cock surge and pulse listening to them enjoy each other so much. Letting my cock spring free of my boxers, I manoeuvred myself so I was behind the pair of them. I used Raven's waist to steady me, my hands on her sensational curves, occasionally putting a hand down to guide me in. I needed to be inside my girl first. Raven moved forwards to let me sink inside Kathy right up to the hilt. No resistance; she was wetter than I'd ever felt her before. My pulsing hard cock slid right in and we both moaned in sync; Raven busied herself with Kathy's tits while Kathy tried not to clamp down on Raven's nips too hard.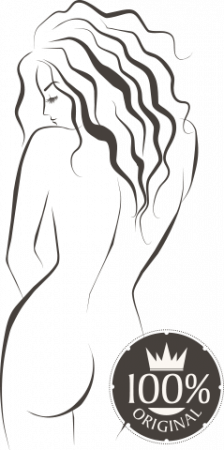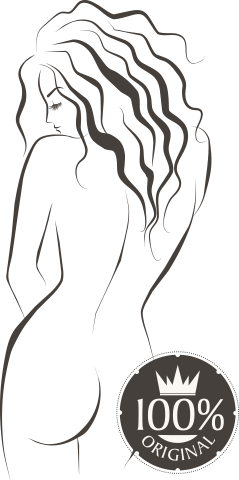 After fucking her wet slutty pussy I was ready to shoot my load and did so with a grunt and final dramatic shove into Kathy, rocking Raven forwards as well. My balls contracted as I filled her cunt with hot cum, enjoying that addictive mixture of orgasmic pleasure and physical relief washing over me.
My cock had to stay hard though, no time to sit and relax. I wanked myself to keep it stiff and, grabbing a rubber from the side, sheathed myself ready. Kathy had her eyes closed now, unable to concentrate on sucking Raven's tits with the just-fucked sensations pouring through her. With Kathy laying there under this girl, a stranger to both of us, I pushed my covered hard cock to Raven's cunt and she backed up, enticing me in. Fuck. Hot.
Holding on to her hips I noticed Kathy just begin to come round again, flickering her eyes open and meeting mine just as I slide my rubber covered cock deep inside Raven's pussy. Holy shit. So different. Tight. New. Kathy had always kept a tight cunt but being inside a different woman, while looking into your approving girlfriend's eyes, was something that'd be going into the wank bank for decades to come. Literally.
Kathy put her hands down to circle her clit lazily as she enjoyed the view. Raven stimulated herself as well, while I concentrated on staying hard and giving as much pleasure as I was getting. Holding on to her hips I thrust my hard length in and out of her, moving her up and down my cock and increasing the speed until I came again, shouting in my victorious climax.
---
I'll never be able to forget how he looked above me that night during our hotel threesome fantasy scene, his cock buried deep inside another woman and giving me a look of pure love and gratitude and respect and lust. We all enjoyed delving into the unknown until the early hours of the morning, welcoming the sunrise with the taste of cock and cunt on our lips, a pile of used rubbers by the bed and his cum thickly coating my inner thighs.