MEO Ass Grommet Anal Stretcher Review
By Pleasure Panel reviewer Tigerlily
The MEO Ass Grommet Anal Stretcher is a short tunnel butt plug, designed to stretch you open wide, and leave you like that. It's available now for €24.90. Thanks to Cara and MEO.de for letting me check out this intriguing little toy this month.
Before we start, I should mention that I had a few concerns going into this review:
Are the small sizes suitable for beginners? MEO tends to cater to the more … hardcore side of the market. The name "Ass Grommet Anal Stretcher" is also quite terrifying, so I thought my concept of small may be a little different to MEO's.
There's no large bulb to push against on the inside, and there doesn't appear to be much on the outside to prevent it falling in, so how safe is it really?
Finally, is the tunnel solid enough to stay open, or are the muscles down there just going to close it up like puckered lips?
Sizing
The MEO Ass Grommet Anal Stretcher is available in four sizes, though we only tested small (S):
XS: 15mm tunnel, 25mm stretch, 37mm widest point, 47mm length.
S: 20mm tunnel, 30mm stretch, 47mm widest point, 57mm length.
M: 20mm tunnel, 37mm stretch, 54mm widest point, 66mm length.
L: 25mm tunnel, 45mm stretch, 64mm widest point, 80mm length.
Apart from lengths, all measurements are given as diameters.
As you can see, both S and M size open the same 20mm tunnel, though every other aspect of M is bigger. In all cases, the flared base is a few millimetres wider than the widest point of insertion.
That's a fairly wide range and should, in theory, cater for everyone from absolute beginner to "anal-fisting is my middle name". MEO also mention on the product page that more sizes will be added to the range later, which I think we can safely assume means XL and XXL. Also available are a series of plugs to fit inside and close the grommet. These are optional.
What's It Made Of?
The MEO Ass Grommet Anal Stretcher is made of very dense, solid matt black silicone. It's completely odourless, tasteless, and very easy to clean.
While good quality silicone toys shouldn't have a problem with silicone lubes, we recommend you use only water-based lubricants with it anyway.
The surface is delightfully smooth, but there's no squish at all, and it'll retain its shape no matter how hard your fingers (or ass) pushes down on it. So that's one of my concerns dealt with. This will absolutely keep your hole open whether you like it or not.
Insertion
Surprisingly, it wasn't that hard to get in. Since there's no tapered point at the top like a traditionally shaped buttplug, you'll need to push from one of the edges then rotate, rather than going straight in. The curves are nicely rounded and the dense, solid silicone definitely helps.
However, I don't think the small (S) size that we tested would be appropriate for complete beginners. The smallest size (XS) is a full centimetre thinner at the widest point of insertion, and that's a huge difference. Complete beginners to anal play should start there.
Tunnel Play
There are a few ways to play with anal tunnel plugs like the MEO Ass Grommet Anal Stretcher.
The first is just to explore as a new sensation in and of itself. Anal plugs typically have a large bulb that goes inside, only to have your ass muscles close around the small neck. They give a full feeling. The Meo Ass Grommet, on the other hand, offers no feeling of fullness from the plug itself. Instead, you're left feeling exposed.
Then there's all kind of watersports and associated fetishes. Your partner can pee, spit, pour lube or anything else they want directly into your ass.
Unfortunately, the current range of this toy is too small and too solid to allow penetration while wearing. The S and above sized tunnels might allow a little finger-fucking if you have small hands, but not a lot else. If you want a tunnel plug to allow for penetration at any point, look elsewhere.
But as the name suggests, one of the primary purposes of the MEO Ass Grommet Anal Stretcher is to stretch your hole. It certainly works in that regard. After an hour of wearing it, I was able to comfortably take bigger dildos that I'd always struggled with before.
Comfort and Safety
Some butt plugs can be intolerably uncomfortable for longer-term wear (which is fine if being uncomfortable is your aim, of course), but the MEO Ass Grommet Anal Stretcher seems to overcome that. In fact, after ten minutes I barely notice it's there.
The flared base is a good 15mm or so wider than the neck, so it's highly unlikely to accidentally slip inside. Obviously, no one can claim a zero risk, and while I wouldn't be happy testing it overnight, I had no concerns when using it for a few hours at a time. Walking, sitting and standing presented no issues.
Ready for Stretching?
The MEO Ass Grommet Anal Stretcher is a unique sensation that any fan of anal play will likely enjoy. If you're struggling to play with a larger insertable, this will absolutely do the trick. Just pop it in an hour or so beforehand, and you'll be opened right up.
As an anal toy to wear out and about, it's one the most comfortable I've experienced. You could happily use this 24/7 if you wanted.
I'm giving this toy a thoroughly stretched 9/10.
– Tigerlily
---
Where To Buy
Thanks to Pleasure Panel reviewer Tigerlily for this review of the MEO Ass Grommet Anal Stretcher.


The MEO Ass Grommet Anal Stretcher was sent free of charge, in exchange for a fair and honest review by the Pleasure Panel, by MEO.de. Thank you! 🙂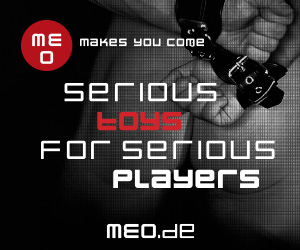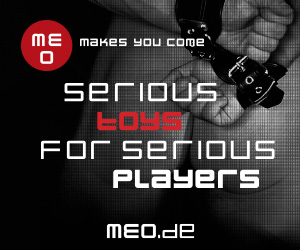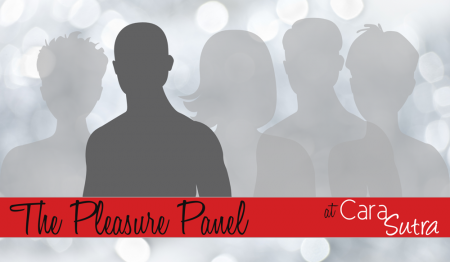 Unaffiliated