Sex Tape by Caleb Hawley Review Review of sexy audio mix Sex Tape by Caleb Hawley, by Pleasure Panel reviewer K Caleb Hawley's Sex Tape is a...

As an experienced Domme and sadist, Amanda loves inflicting pain on her subs, but Derek just has to look at a whip to start sweating gently. Then there's the whole play party aspect. Despite not being able to take the pain himself, he freaks out when Amanda engages in non-sexual BDSM play with other people while they are together.

I got a chance to review the Starline Lingerie Black Playsuit (product reference SL6108), and it was quite a big step for me due to the feel of the piece. This lingerie is out-and-out sexy – criss-crossing elastic straps forming a cage around your body, no real support (because breast support is for clothing you actually plan to wear), and topped off with a dapper little bow-tie/choker effect around your throat.

First in the "Ring of Fire" series, Vegas Is Burning by Trinity Blacio is a fantasy-based adventure rife with interpersonal drama and lashings of erotica. Set in a world filled with were-creatures, gargoyles, vampires, witches and many other mythical beings, it feels like a novelised mashup of Vampire Diaries and Supernatural.

The TENGA Air Tech Regular Masturbator Cup looks pretty snazzy compared to the average penis-toy. The vibrant silver and blood orange branding makes it look bright, cheerful, and exciting while also maintaining a neat and sophisticated feel.

Ohhh my goodness guys. You will not believe what a read this is. I'm not sure if I meant that facetiously or not. Mostly, I'm just sitting here, not believing it.

I was lucky enough to get a chance to review part of the Bijoux Indiscrets nipple caps/pasties line. As with all other Bijoux Indiscrets products, the Bijoux Indiscrets Sequin Burlesque Pasties come beautifully packaged; this time in a small, flat black box with gold accents and a nature-inspired motif.

By K: I wanted to like Femme Fatale: The Agency by CA Bell. I really did. I like spy-type crime stories involving secret agents, mystery, fancy outfits and gadgets. I also like erotica. The Agency, the first in the series of Femme Fatale by CA Bell, should have been my jam. The blurb promised a tale of deception, split-second decisions, sexual tension and subterfuge.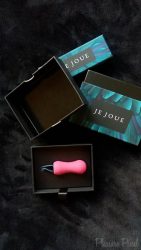 I would recommend the Ami+ to anyone looking to challenge their secret body-building game and step up to an advanced level of pelvic floor training – as long as they are suitably experienced first! Although I have never used the original Ami kit, I would recommend it or any other set with a similar weight range as a precursor to this particular product.

The LELO Luna Beads Original is an excellent kit for anyone looking to get into progressive kegel training. They're pretty and functional and everything you'd want from your first set. But why choose the originals over the Mini or Noir versions? These are smaller, and marketed to women who haven't had a vaginal birth.