Bondara Super Soft 21 Inch Faux Leather Medium Whip Review
Bondara Super Soft 21 Inch Faux Leather Medium Whip review by Joanne's Reviews
Thank you Cara and Bondara for giving me the opportunity to review this very nice faux leather flogger.
I love a little tie tease and light BDSM fun in the bedroom and this attractive flogger has really been put to the test on both my own backside and of course my partners over the last week (it was a good excuse for some kinky fun). So what do we think of it?
Well let me start by giving you some basic information about the Bondara Super Soft 21 Inch Faux Leather Medium Whip. This is what I would call a light flogger, in that not only is it light and easy to hold but the fronds are also thin and light, so the sensations that they deliver is measured and gentle.
Packaging
The Bondara Super Soft 21 Inch Faux Leather Medium Whip arrives sealed in a no nonsense plastic bag and has a Bondara label attached to the loop at the end of the handle, this loop can be used to hang the flogger when it is not being used.
The handle itself is tightly wrapped in the same faux leather that the fronds are made from and it has two bands one at each extremity secured to the handle with silver rivets and these give this flogger a nice look.
Measurements
The handle is 5.5 inches long and the fronds are 21.5 inches in length. There are lots of them and Bondara state that there are around 40, I didn't count them in all honesty but my impression is that is a fairly accurate figure. The fronds have unpredictability about them when you swing them, sometimes they will spread out and land on a wide area and sometimes they bunch up delivering the blow to a small area and this is sort of fun.
This Bondara Super Soft 21 Inch Faux Leather Medium Whip is surprisingly light and that makes it easy to swing and use for long sessions, it does however limit the effect on the receivers skin as it doesn't carry a lot of momentum when swung. That said though it's still a capable flogger that can generate a number of different sensations.
Sensations
When swung gently it caresses the skin in a rather sensual manner and I really enjoyed having it drawn across my back and of course my butt cheeks. The fronds are all very narrow and they have a soft and a hard side to them and this means that every stroke feels different as you get a different combination of sides hitting you.
The narrow fronds deliver clean and precise sensations and when swinging it hard they give you a delicious sharp sting that lasts together with a nice sounding whack. It isn't all about swinging it hard though, combinations of hard and soft strokes soon have me very excited and drifting off into subspace.
I have several floggers and each has their own personality and use. This one I regard as a cheeky little upstart, one that you may at first dismiss due to its lightweight construction and size but also one that will surprise you when put to the test.
I particularly enjoy having the Bondara Super Soft 21 Inch Faux Leather Medium Whip used on my breasts and vulva where it can be used to gently tease and please and it feels oh so good when swung from behind through my legs in an upwards direction with the frond landing on and encompassing my vulva – sheer bliss.
Conclusion
If you are looking for a gentle flogger, one that would be ideal for teasing or to warm you up ready for a harder and heavier flogger then this one is ideal. The Bondara Super Soft 21 Inch Faux Leather Medium Whip would also be great for someone who is looking to get into the kink scene without too much expense and without the risk of the sensations being too extreme for them.
If you are looking for a flogger that will deliver heavy blows then this probably isn't for you. It's a handy lightweight flogger and one that will stay in my collection for regular use.
The Bondara Super Soft 21 Inch Faux Leather Medium Whip fills a gap that I had and works well as a starter flogger. I have no problems in recommending it to anyone who wants a light flogger that is very cost effective and capable of delivering a range of sensations.
Rating: 8/10
– Joanne's Reviews
---
Where To Buy
Thanks to Pleasure Panel reviewer Joanne's Reviews for this review of the Bondara Super Soft 21 Inch Faux Leather Medium Whip.
You can buy yours here from Bondara.
The Bondara Super Soft 21 Inch Faux Leather Medium Whip was sent free of charge, in exchange for a fair and honest review by the Pleasure Panel, by Bondara. Thank you! 🙂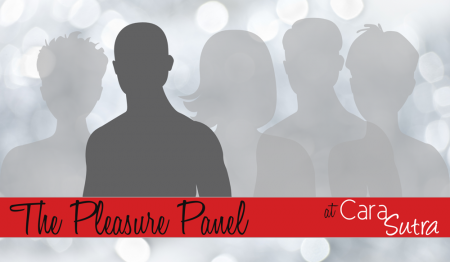 This review contains affiliate links.