Fun Factory Boss Stub Dildo Review
By Pleasure Panel reviewer CyborgDicks
The Fun Factory Boss Stub is part of Fun Factory's 'stub' line, a series of dildos designed with large heads. It has some definition of the glans around the head, and has a gentle curve, with a slight 'vein' pattern near the base of the shaft. It's overall length is 6.75 inches, with an insertable length of about 6.5 inches. It's harness compatible, and available in black, pink, and a light flesh tone.
Click to buy in the UK or here in the USA
In terms of form, I find it hits that sweet spot of semi-realism where I love wearing it in a harness, but at the same time, it doesn't hit the 'uncanny valley' of realistic dick depictions. It's absolutely a phallic design, but it's also definitely not a depiction of an actual penis. The head that characterizes it as part of the stub line is especially something I enjoy- the 'pop' as the head enters or exits is a great feeling.
The base of the Fun Factory Boss Stub is really good as a grip- the asymmetrical base was a little odd to handle at first, but since using it I've become a big fan. I also find that the Boss is a perfect shape for thrusting. It's not so textured that it ever feels uncomfortable, and yet the texture provides sensations that are the perfect point between subtle and too much. I'm a massive fan of the vein shapes near the base in particular, and have found that the 'bump' where the veins meet rubs up against my clit while I use the dildo vaginally, which adds to the stimulation. The head is good for both G-Spot and P-Spot stimulation, especially in combination with the slight curve of the shaft, and using the Fun Factory Boss Stub in combination with a wand vibrator is my perfect squirting combo.
Box pics from Cara Sutra's review
The silicone is quite firm. This isn't a problem for me- I really enjoy firm dildos, and I haven't found I need to be careful thrusting with the Fun Factory Boss Stub- but for those used to softer silicone it might be a point of contention. I would especially advise trans men or transmasculine people on testosterone to be careful when using firm silicone toys, as vaginal walls become fragile on HRT.
I personally really love the firmness in combination with the girth, and find it makes the dildo feel super filling. The firmness also makes it an excellent toy for anal. I'm a big slut for girth in general, and this is especially the case with taking toys anally, so even though I can't take the full length, the girth is exceptionally satisfying. I think I feel the head more when using it anally, and find getting g-spot stimulation from anal use is easier and more intense than from vaginal use.
The Fun Factory Boss Stub is, of course, harness compatible. I bought the Boss with the intention of using it to receive blowjobs, and it has in fact turned out to be my favourite dildo so far to do this with. It is a bit heavy, so I find it's easier to use in a jock style harness than in my RodeoH Harness, which is a little disappointing. That said, it is entirely workable in the RodeoH, and that's what I've use it with most. Watching partners fellate it is really good and- although I am certain this was not intended- I actually get some pretty good friction between my actual anatomy and the base of the Boss when I use it like this.
One thing I don't really like about this toy is its texture. While it's velvety in the hand, in use the silicone feels grainy, and it can feel 'draggy'. It also collects lint a lot. The texture is more mildly irritating to me than anything else, but I have found using condoms (as I do when using it anally) gets rid of the problem completely, as does using a lot of water based lube.
My only other point of contention is that The Boss' flat base is reportedly able to adhere to smooth surfaces, but I've personally never been able to make it stick for more than a few seconds, even when it isn't in me. I wouldn't trust it to stay up if I were to attempt to use the base in this way. While I wasn't actually aware of this selling point when purchasing the Fun Factory Boss Stub, it does feel a little disappointing.
It's also worth noting that the girth of the Fun Factory Boss Stub- around 5.75 inches at its maximum- places the dildo in an awkward position in terms of dimensions. It may be too much for those new to penetrative toys, but at the same time is within normal human dimensions, and so may not be enough for the size kings and queens among us.
Overall, I'd absolutely recommend the Fun Factory Boss Stub, as it's one of my favourite toys. While the size of it puts it in an odd category, people looking for largish but still average-human-sized dildos would enjoy it. It's very versatile- perfect for thrusting or just filling up, for anal and vaginal penetration, and I think it'd be a fine addition to most toyboxes.
9/10
– CyborgDicks
---
Where To Buy
Thanks to Pleasure Panel reviewer CyborgDicks for this contributed review of the Fun Factory Boss Stub.
You can buy yours here in the USA or here in the UK. 🙂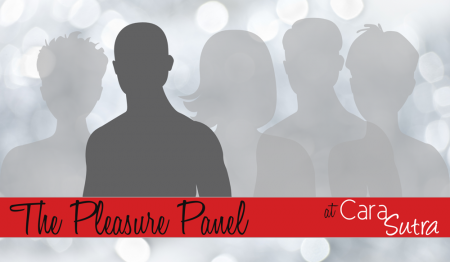 This review contains affiliate links.