Titus Silicone Series Blue Cock Rings 3 Pack Review
By Pleasure Panel reviewer Meitiman
The Titus Silicone Series Blue Cock Rings are a great 3 pack of rings that can be used either on your penis or testicles. The packaging is a simple plastic, clam-style packaging that you would expect for an item in this price range, but don't let that make you think these rings are cheap toys.
First Impressions & Sizes
Opening the package, I was pleasantly surprised by the luxurious feel of these rings. The Titus Silicone Series Blue Cock Rings are made from phthalate-free, 100% silicone. They have a soft feel and mine came in a dark, sexy shade of blue that is striking. The rings come in sizes of 25, 30, and 35mm and can stretch up to 2x their size.
Material & Lube
Because they're made from 100% silicone, the Titus Silicone Series Blue Cock Rings are very easy to clean. You can use a toy cleaner, soapy water, or even boil them. It is recommended to use a water-based or hybrid lube with these rings, but I actually used mine with a silicone-based lube. I definitely recommend a water-based or hybrid lube first if possible, but if you only use silicone-based, then just do a spot check to make sure there aren't any adverse chemical reactions. Sometimes, two different types of silicone products can disagree and ruin your toy.
That's the basic details for these Titus Silicone Series Blue Cock Rings. Truthfully, there's not too much to say other than the stats about a product like this. You may be wondering, though, "Why would a man want to wear a cock ring? What are the pros and cons to it?" Sex toys or aids can mean different things to different people. You might come up with a reason that hasn't ever crossed my mind and that's ok. I'm going to write about a few of the reasons you might want use a cock ring and some general best practices for them, but that doesn't mean that this is an exhaustive list.
What Do Cock Rings Do?
First, let's talk about the basics. The general premise of a cock ring is to allow blood flow into the penis shaft as normal, but then to restrict the blood flow from leaving. This typically causes an erection to become harder, bigger, and helps delay ejaculation for some men. Another benefit is that it can cause increased sensitivity in both the penis and balls. You/your partner may want to use a lighter touch when a cock ring is being used, because these areas can be so sensitive that a firmer touch can almost be painful (at least in my experiences). Also, since it helps delay ejaculation, it means there is more build-up before climax resulting in more intense orgasms both physically and mentally. Of course, more blood being trapped in the penis also makes the penis look bigger and can be very visually pleasing to your partner.
How Do You Wear Cock Rings?
There are two more common ways to wear cock rings. They can be worn around the base of the penis shaft or around the base of the shaft and around the testicles. This particular set is designed to be worn around the shaft of the penis and not the shaft and testicles at the same time. This style, because they're stretchy, can be put on a flaccid penis or any degree of erection. It's generally a good idea to wear cock rings for no more than 30 minutes and to remove the cock ring if you feel any discomfort. Ignoring this pain/warning can lead to an unpleasant, not to mention awkward, trip to the Emergency Room at your local hospital.
You also want to make sure you wear the proper size of ring. The head of your penis shouldn't be an angry color of red/purple. If it is, then the ring is probably too tight and too restrictive. Usually you'll feel pain before long if the ring is too tight, but that may not always be the case if you're caught up in the moment, so be vigilant about it before beginning.
Summary
I really liked this set of cock rings. I've worn cock rings in the past, but the Titus Silicone Series Blue Cock Rings might be the most luxurious and sexy set I've owned so far. They're not an item that I use all the time, but on occasions, I like to sport one for the benefits I've listed above. They tend to make my penis look very appealing to my wife and they definitely increase the sensitivity I feel. The orgasms are always a bit more intense for me, although, I don't typically have much problem ejaculating even though I'm wearing them. It may be a little delayed, but I feel like I mostly just get to enjoy the other benefits sans delayed ejaculation.
The color of these Titus Silicone Series Blue Cock Rings is very sexy and I just feel more confident when wearing them. I know it's a mental thing, but seeing my penis more engorged than usual just makes me feel like I'm bringing my "A" game that night. It's definitely an experience I would recommend any man experience at least once and you really can't go wrong with trying out this set first.
– Meitiman
---
Thanks to Pleasure Panel reviewer Meitiman for this review of the Titus Silicone Series Blue Cock Rings 3 Pack. They cost £6.99 from Clonezone.
The Titus Silicone Series Blue Cock Rings were sent free of charge, in exchange for a fair and honest review by the Pleasure Panel, by Clonezone. Thank you 🙂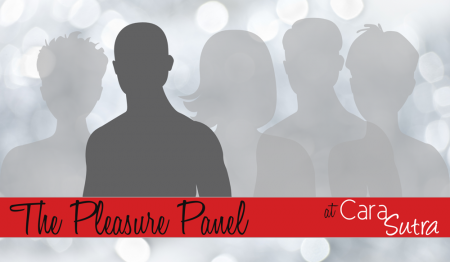 Contains affiliate links