System JO H2O Cherry Lube Review
By Pleasure Panel reviewer Scandarella
I make no secret of the fact that while I love giving my husband oral, there's a part of me that hates it.  I dislike the taste of pre-cum and actual cum is gag-alicious, so flavoured lubes are a godsend.  While minty types are my faves, cherry comes in a close second, so when I spied this wee bottle of System JO H2O Cherry Lube being
offered for review, I jumped at the chance to try it.
Shop more System JO Lubes here
The bottle I received contains 30ml of System JO H2O Cherry Lube.  The cap is good and tight, making this size perfect for dropping in your handbag should you be one for needing it outside of the house.  The design of the label is pretty discreet too – my mother thought it was hand sanitiser until I set her straight.
The lube is water based so can be used safely with all sex toy materials, and it's also latex friendly so is safe to use with latex condoms.  It does, however, contain a few eyebrow raising ingredients such as glycerin, so it's not the best choice for those who suffer from yeast infections, and it's not paraben free either so if you're unhappy to use a product that contains these things you need to look elsewhere.
First for us came the taste test and the last time my tongue had such a violent reaction to a flavour was the time my darling husband gave me a glass of Vimto cordial without diluting it first.  His idea of shits and giggles leaves a lot to be desired, I know, but I love him so what can I do?
The absolute cherryness of this lube is so concentrated it draws your gums and leaves your teeth rattling around in your mouth.  But that's okay for me, because when it came to cum time I happily blew on without doing my usual anticipating-this-with-dread expression, which I'm told makes me resemble an unhappy Shar Pei.  Like I said, the taste of cum is heinous in my opinion but with all the cherry going on in my mouth I told myself there was no way was I going to taste it, and I'm pleased to report that I was right.
The consistency of the System JO H2O Cherry Lube is perfect for oral.  It's runny and messy, and while it does dry sticky if you let it, it gets lapped up long before it gets the chance. Saliva does keep it sloppy though, so provided you don't swallow it all, you won't have to keep reapplying.  As for moving straight to penetrative sex with it, I have to say no.  It's too thin for that in my opinion, and it would just run down the butt crack and away, leaving you lubeless.
As always, flavoured lubes will remain exclusively for oral for us, and we'll stick to our favourite taste free ones for everything else.
8/10
– Scandarella
---
Thanks to Pleasure Panel reviewer Scandarella for this review of the System JO H2O Cherry Lube (30ml, currently £4.99). 
This lube was provided free of charge, in exchange for a fair and honest review by the Pleasure Panel.
Shop more System JO Lubes here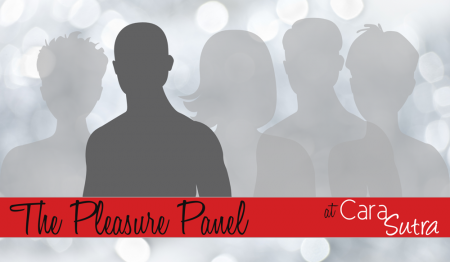 Contains affiliate links