System JO H2O Peach Flavoured Lube Review
By Pleasure Panel reviewer Lovebirds_x
I'm definitely a fan of flavoured lubes, but until now hadn't tried one from System JO. Having tried some of their other products, I was expecting this System JO H2O Peach Flavoured Lube to be good quality. I wasn't disappointed!
Shop more System JO Lubes here
The bottle of System JO H2O Peach Flavoured Lube is quite cute, with the small, thin shape making it easy to store discreetly. The flip top makes one handed use easy while still providing a secure seal; we've left this lying on its side for a few hours and nothing dribbled out. If you want a travel lube, the no spill cap and portable size make this a good one.
Texture wise, the System JO H2O Peach Flavoured Lube is quite thick for a water based lube. It isn't overly runny either so it won't make a mess when applying, it just sits in a nice little blob until you spread it around yourself. System Jo make a claim of 'the only water based lube that feels like silicone', well…I wouldn't go so far as to say only, but it's very true in that you could mistake it for being silicone based (or at least containing silicone).
The bottle of System JO H2O Peach Flavoured Lube does seem quite small at only 30ml, but as with every System Jo lube I've tried it really is a case of a little goes a long way. A pea sized amount can be too much, depending on how slippery you want things to get. It's quite surprising just how much the lube spreads. I wouldn't worry about the bottle not lasting long.
The lube is also very long lasting, especially considering it has been designed with oral sex in mind. That claim comparing this to a silicone based lube? Yeah. It feels true in this respect too, even with the tiny amounts we were applying (think petit pois) we didn't notice it drying out at all. We also noticed the concept of 'lick it all off' wasn't really possible. That meant no reapplication was necessary, which again will make the little bottle last a long time, but also that it didn't start to feel sticky/tacky at any point during use. Impressive!
As a regular lube, this ticks all the boxes. But as a flavoured lube, taste matters. I do have a fondness for peach flavoured things, so was looking forward to tasting a peach lube. Unfortunately, in this respect the System JO H2O Peach Flavoured Lube was somewhat of a let down.
On one hand, neither me nor my partner could taste (or smell) anything remotely peachy. On the other, the taste was still really good; strong without being overpowering or overly artificial, deliciously sweet but not sickly, just a hint of generic fruitiness. Overall, good! It didn't taste in any way chemical or nasty, it just didn't taste like peach.
There was no aftertaste and, yay, no sticky residue. It also doesn't have much scent to it, so no worries about any tell tale lingering odours.
It's worth noting that this lube contains both glycerin and parabens, if either are something you choose to avoid.
Overall, the System JO H2O Peach Flavoured Lube is an undeniably nice lube to use. The fact that it isn't flavoured in the way it claims to be does make it lose points, but I still think the pros outweigh the cons. It's unusual to find a flavoured lube that feels like you can use it for anything other than oral sex, so for that reason I would forgive it its lack of peachy goodness.
Pros:
– Nice, sweet taste
– Long lasting with no stickiness or residue
– Small bottle suitable for travel/easy storage
Cons:
-doesn't taste like peaches
-contains both glycerin and parabens
– Lovebirds_x
---
Thanks to Pleasure Panel reviewer Lovebirds_x for this review of the System JO H2O Peach Flavoured Lube (30ml bottle, currently £4.99). 
This lube was kindly provided free of charge, in exchange for a fair and honest review by the Pleasure Panel.
Shop more System JO Lubes here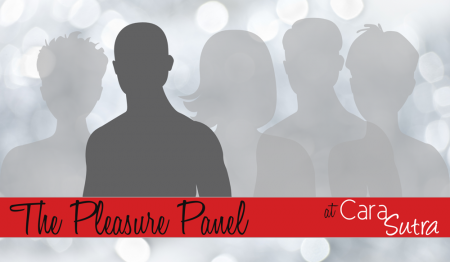 Contains affiliate links