BON4M Plus Small Hinged Standard Chastity Device Review
BON4M Plus Small Hinged Standard Chastity Device review by Bondagegod1
Until recently I have always owned chastity devices that offer a spacious fit around my penis when I'm flaccid. Just lately I have been using a bio-sourced resin cage device that was considerably reduced in size for a tighter fit and therefore gave me a smaller looking penis which is ideal for humiliation games.
The opportunity to experience this with a steel device was quite exciting at this particular prospect coming true. This became possible thanks to the BON4M Plus Small Hinged Standard Chastity Device being sent to me by Cara Sutra as part of the Pleasure Panel.
The BON4M Plus Small Hinged Standard Chastity Device has an impressive amount of contents to provide everything that is required to give you all that you need to play in chastity. There is a choice of two different cages in this set which are measured at internal sizes of 65 & 85 mm.
The cages can be bought in two different formats – either solid or hinged. It is the hinged version that I am reviewing here. There is a set of seven stainless steel back rings which begins at 40mm & increases in multiples of 2mm, right up to the largest ring which is 52mm. Each individual cage has their own locking pin. This can be covered by the 4 silicone covers to prevent any pinching during wear. To fully secure the device as locked there are 2 brass padlocks provided with a set of 3 keys each.
There are 5 individual unique numbers laser engraved on to each cage to guarantee your cage is an original BON4M product, and it comes with a one year guarantee.
While I would say the BON4M Plus Small Hinged Standard Chastity Device isn't difficult to put on, there is a certain amount of hard work into positing and locking your penis into the device.
The open hinged back ring is easily worn as it is positioned behind your penis and testicles and is kept closed by using the locking pin. To slip the cage on I use a slight amount of lube on my penis as this allows for a smooth working of the cage into position to line up with the back ring. Once I had mastered the art of staying flaccid, which can be quite hard (excuse the pun) as it is quite erotic being placed in chastity.
Once on alongside attaching the locking pin into the device itself, there are two pins that need to be connected into the holes that are positioned on the back ring either side of the locking pin. This can be a task in itself lining all three up together but once completed, the difficult part begins as there is a screw thread section on the pin and is tight to screw in beginning with your fingers and once through far enough using the padlock through the locking hole to twist the final part of the pin through, once completed simply lock the padlock in position. A screwdriver slot could have been useful to make this task slightly easier.
During wear each cage has their own individual features to create a different feel once positioned in the BON4M Plus Small Hinged Standard Chastity Device. There are also a few similarities especially in the essential side of the cages. Such as the open caged design of the devices still allows you to wash your penis, while the hole at the end of the cage still makes it easily possible to go the bathroom.
Wearing either cage creates a fantastic appearance as the partially opened cage allows you to view your penis but is a great reminder that you are caged up and firmly in chastity. Especially if you begin to gain an erection it is firmly stopped in its tracks as my slightly erect penis becomes tightly pressed against the bars. With the biggest cage it is possible to gain an larger erection compared to the smaller one but ultimately I can't reach a maximum erection, which gives me a timely reminder that I'm under firm control of the keyholder.
While both cages are one of the most secure set of cages I have ever worn, as they are also comfortable to wear during short term wear. If you wish to wear the cages to be subjected to longer chastity play, then I would recommend the smaller cage; as the larger cage has a weighted feel during wear.
Wearing the cage in the bedroom I like this feeling as it feels slightly kinky around my penis, but when wore with regular clothes it did feel uncomfortable and did create a bulge underneath my jeans which looked quite visible. Whereas the smaller cage does feel a lot lighter and quite erotic to be worn for longer term as I can go out in it and feels comfortable to wear and it isn't obvious I am wearing a device even under a tight pair of jeans.
Normally when I'm in chastity I sleep in the device, with the BON4M Plus Small Hinged Standard Chastity Device I haven't done this only because if they cage did need to be removed it quickly its not really a suitable time. In the same manner of securing the locking pin it is also tight to remove. To complete this task you will need to do the opposite which can be a slow and time consuming task, which is suitable if your being set free at a normal time of the day, rather than in the middle of the night for any reason that might cause an early realise from chastity.
Overall the BON4M Plus Small Hinged Standard Chastity Device is a great set of dual strong steel chastity devices. There is an impressive amount of accessories included especially the variety of different sized back rings. To make this set fantastic value for money at only $289.00 which can be purchased directly from BON4M.
Personally I love feel of wearing either of these two cages, with the smallest cage being my preferred choice. There is a strong feeling that I am firmly in chastity as the look and feel of this strong open caged device takes my chastity play to another level as I am left looking smaller and more securely held compared to any of my previous owned steel cages. If it wasn't for the difficulty of the locking pin I would give this chastity devices a full 10/10. I would love to see if future designs can be altered to make it easier to be secured/released from the devices, so at the current time I will give the BON4M Plus Small Hinged Standard Chastity Device an 8/10.
I like to thank Cara for sending me the BON4M Plus Small Hinged Standard Chastity Device to review in exchange for an honest review, this in no way influences my opinion; which are my own.
– Bondagegod1
---
Where To Buy
Thanks to Pleasure Panel reviewer Bondagegod1 for this review of the BON4M Plus Small Hinged Standard Chastity Device.


The BON4M Plus Small Hinged Standard Chastity Device was sent free of charge, in exchange for a fair and honest review by the Pleasure Panel, by BON4M. Thank you! 🙂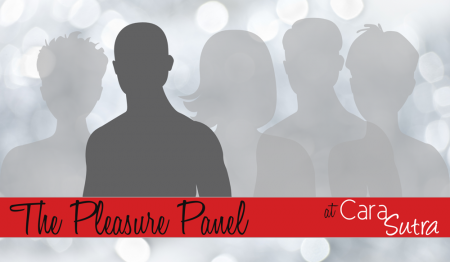 Unaffiliated