Sliquid Sea Lube Review
By Cara Sutra
My review of the Sliquid Sea Lube is brought to you courtesy of Belle de Soir. Thanks for sending me a bottle to review!
Sliquid Sea Lube Packaging & First Impressions
The Sliquid Sea Lube bottle is see-through, unlike the botanically infused stimulating lube. It shows the clear liquid inside. This, along with the aqua blue-green coloured label gives connotations of the ocean even before you read that it's infused with seaweed extracts. It feels fresh and watery, reminiscent of dipping into the sea on a hot summer's day. or perhaps I am letting my fantasies run away with me again.
Even though this is the smaller bottle offered, 125ml not 250ml, it still feels like a generous amount of lubricant which will last through many sessions. This is helped by the fact that I only need a dot or two of the lube. Dispensation is by depressing one side of the cap so a spout pops up. When you first receive the lubes there is a peel off disc under the screw-off cap before you can dispense the lubricant. It's the little touches like this safety seal which set Sliquid apart. The disc ensures that there are no spillages between manufacture and arriving at your door.
Scent
Unscrewing the cap and taking a sniff, the lubricant smells fresh and vibrant. There's a tangy edge which seems a combination of zesty citrus smells. it's very light, pleasant and refreshing. The lubricant doesn't really taste of anything; there's a very slight salt taste to the palate. It's not an edible, lickable or flavoured lube but you can be reassured that it's not a shocking or unpleasant taste if you do happen to get some in your mouth.
SEA
And now, a gratuitous picture of the sea.
Official Spiel
Sliquid have this to say about the Sliquid Sea Lube.
Sea starts with Sliquid's water based formula, and blends in natural Carrageenan and other seaweed extracts for added slipperiness and skin rejuvenation benefits.
Water based and water-soluble
100% Vegan friendly
Long lasting and easy to clean up
Glycerin free and paraben free
Hypoallergenic and non-toxic
Blended with hand selected seaweed extracts
Non-staining, unflavored and unscented
Uniquely blended to enhance your body's own natural lubrication
pH balanced neutral
Sliquid Sea Lube Ingredients
The ingredients are: Purified water, Plant cellulose (from cotton), carrageenan, nori & wakame (seaweed extracts), cyamopsis (guar conditioners), potassium sorbate, citric acid.
As you can see there's no parabens or glycerine there at all. Regarding the seaweed extracts, Belle de Soir gives some more information:
Each extract provides an added boost for your health: Carrageenan, while also being one of nature's most effective natural lubricants, has also been shown to reduce the transmission of HPV (Human Pappilomavirus).
Wakame is a seaweed that contains B vitamins, and reduces inflammation and improves elasticity in your skin.
Nori is an algae that prevents oxidation of the skin and is a very effective natural moisturiser.
Personal Connection
Knowing that the seaweed extracts are in this lubricant and being a huge fan of the sea (I grew up on the island of Jersey and miss the sea terribly) I really felt I had a connection with this product. It smells fresh and has a cool feel, even without the addition of any real cooling ingredients. The healing properties of the seaweed are a bonus to the non-irritating, reassuringly safe and high quality lube that I got in the bottle.
During Use
Sliquid Sea Lube feels amazing during use. It feels natural, cool upon application then quickly warms to become indistinguishable from my own natural fluids. If I didn't know it was water based I'd say it was hybrid or silicone – it feels incredibly silky. Knowing that it's Sliquid lubricant probably helps with the luxurious feel, but even in a blindfold test I'd wager that my vagina and clit would know that this is top quality lube. It's gorgeous, sumptuous and I love it.
As it's water based I can enjoy the Sliquid Sea Lube not only for manual masturbation and during sex with my partner but also with all my sex toys, even silicone ones.
Buy It
So, the Sliquid Sea Lube may cost little more than your usual water based lube. BUT it's just so worth it in my opinion.
What are you waiting for? You can buy your Sliquid Sea Lube right here at Belle de Soir for £9.95.
More Sliquid Reviews
I was recently fortunate enough to be sent not just one but four Sliquid products to test and review, from the lovely folk over at Belle de Soir. Sliquid lubricants are not only vegan friendly but also paraben and glycerine free.
If other sex lubricants have given you any type of irritation or you're simply unsure about the ingredients in the formulation, try Sliquid – they're the trusted lubricant brand by reviewers and lube experts (well, people who know a lot about lube) around the world.
I received:
This review is for the Sliquid Sea Lube.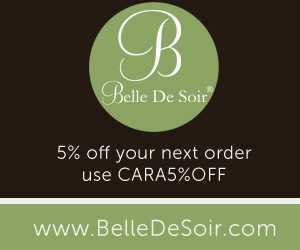 This review contains affiliate links