Fleshlight Renewing Powder Review
Fleshlight Renewing Powder review by KurosakiKun
This is a first for me, I've done many reviews on lube and various sex toys and accessories, but this is a first for a powder.
The Fleshlight Renewing Powder is designed to do exactly what it says on the tin (sorry for the awful fence paint cliché).  It is designed to keep, in particular, the insert from your Fleshlight, in a like new condition.
Coming in a handy 118ml (4oz) tube, the Fleshlight Renewing Powder is coloured a groovy metallic green and white, keeping in line with their ethic as a cool competitor in the fight to be crowned the king of the sex toys.  On the front of the tube is the famous Fleshlight logo and on the rear is the blurb which tells you what the powder is for and how to use it.
Easy to open, the bottle has a security tab you need to pull off across the front of the lid.  Once off you can pop open the hinged, click shut lid and get access to the powder.  The inside of the lid is reminiscent of talcum powder tubes with five holes, enabling you to sprinkle the powder around at ease.  When you close the lid, five spikes will clear any blockages in the dispensing holes, useful.  Only slight niggle I found is the holes are quite big so sometimes quite a lot of powder can come out at once, 10 smaller holes would have probably been a better option.
Anyhow, the Fleshlight Renewing Powder is to be used after every use of your Fleshlight.  Once you have cleaned the insert and dried it out, you are instructed to:
"Remove the sleeve from its case and generously distribute enough powder onto your Fleshlight sleeve until it's fully coated with a thin layer."
I have found that when you coat your sleeve with powder that giving it a gentle rubbing in will really coat the sleeve well. The tube has a good amount inside that you can really coat the sleeves well and get a lot of coatings out of it.  The Fleshlight Renewing Powder has no odour to it and will clean off any clothing/bedding that it gets onto.
I have found that with a particularly sticky Fleshlight insert, the powder really takes that texture away and allows for much easier handling of the insert.  Once you wash the insert or apply lube, the powder simply wipes away, no clumps of lubey powder or streaky Fleshlights here!  Just beautifully soft Superskin.
If you are going to purchase a Fleshlight, and they are not cheap, you will want to keep it in pristine condition, to do that you HAVE to invest in a tube of Fleshlight Renewing Powder.  Keeping the inserts dry and odour free in storage is a must, once you have a Fleshlight, you will want it ready to go at a moment's notice.
Made for Fleshlights but I have used the powder on other masturbating sleeves with equally positive results, in particular keeping the awful sticky texture at bay and maintaining a more naturally soft balance to the material.
The Fleshlight Renewing Powder gets 9/10.  Smaller holes for a more precise pour would have been preferable.
– KurosakiKun
---
Where To Buy
Thanks to Pleasure Panel reviewer KurosakiKun for this review of the Fleshlight Renewing Powder.

The Fleshlight Renewing Powder was sent free of charge, in exchange for a fair and honest review by the Pleasure Panel, by Bondara. Thank you! 🙂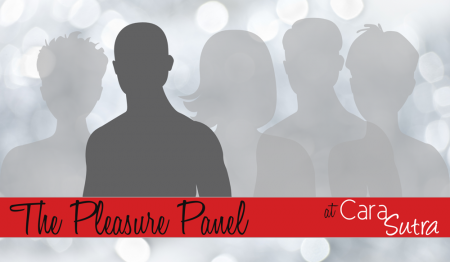 This review contains affiliate links.