Cottelli Sheer Crotchless Tights Review
By Pleasure Panel reviewer BarginHunta
I always struggle to find decent tights having a relatively long inside leg measurement of 33", so when I was given the opportunity to review these Cottelli Sheer Crotchless Tights from Lovehoney (USA / UK) for Cara Sutra I was interested to see how they would measure up.
Packaging
The Cottelli Sheer Crotchless Tights come in fairly basic packaging, with the tights wrapped around an inner card, the retail card wrapped around that, and all sealed in a plastic envelope.
The front of box does feature a photo of a lady wearing just the tights and a pair of heels, but this is actually tastefully done and is no way "in your face". I would even say that she has been softened slightly so that the tights remain the main feature of the image:
The rear of the Cottelli Sheer Crotchless Tights package is plain with 9 different languages describing materials used, and some wash instructions; bizarrely though no mention of the size at all, anywhere on the packaging.
Washing
The bottom corner of the back of the Cottelli Sheer Crotchless Tights pack also contains the washing infographics:
Basically according to those, hand wash only, which seems to be a fairly standard "advisory" on all lingerie, but I can't see any reason why you couldn't wash these the same as any other pair of tights.
First Impressions
Unpacking the Cottelli Sheer Crotchless Tights; they were neatly wrapped around the inner card. It is difficult to get an initial impression of the tights as by their nature they tend to be scrunched up, but they felt nice, and also reasonably substantial; I had some confidence that these wouldn't just ladder the moment I tried to put them on.
How they feel to wear
The Cottelli Sheer Crotchless Tights feel great to wear, I love how smooth they made my legs and bum feel and look. They did take quite a bit of working from my feet up my legs. I am used to this with my legs, with having both long legs, and them not being particularly narrow, but these did seem to require more working than others. However once I had them on they were perfectly comfortable without any feeling of them pulling in or squeezing in the wrong places.
We did find that the 'crotchless' section of these is very frontal focused, which looking back you can sort of see from the photo on the packaging:
Whilst the opening does reach around your crotch fair enough to be "functional", I can't quite help but think that maybe it would have been better to be located a bit further round. As for the crotchless section itself the edges are finished with a nice soft seem, so at least there is no uncomfortable chafing, or risk of laddering from that point of view.
Sizing / Fitment
I am a size 12-14, toward the 14 end of that range, and have an inside leg measurement of 33". According to the Lovehoney website "Medium" is 12-14, and "Large" is "16-18" for these Cottelli Sheer Crotchless Tights. I would not class myself as 16-18 in any other clothing, but opted for the "Large" for the review as I know I tend to have issues with leg length, and I am so glad I did!
There was seriously not a spare piece of material on these tights, I had to work them up my legs for AGES to get the crotch(less?) of the tights to my groin.
Nothing really wrong with the tights, and they were very comfortable once on, but just something to be aware of if you do have longer legs.
Summary
The Cottelli Sheer Crotchless Tights were perfectly fine as far as crotchless tights go. The material felt reasonably strong and forgiving whilst still maintaining the 'sheer' look.
For me personally I would have appreciated more leg length in them, and possibly a slightly difference positioning of the crotchless section, although that could be due to the amount of stretching and pulling I had to do to make them fit.
I think the sizing is probably a bit off as well as I really don't think that a UK "18" would have any chance with these tights, I'd guess that even a "16" would be tight.
Rated well for the tights, but marked down for the sizing discrepancies.
Overall rating 7/10
– BarginHunta
---
Where To Buy The Cottelli Sheer Crotchless Tights
Thanks to Pleasure Panel reviewer BarginHunta for this review of the Cottelli Sheer Crotchless Tights.
You can buy yours from Lovehoney USA or Lovehoney UK.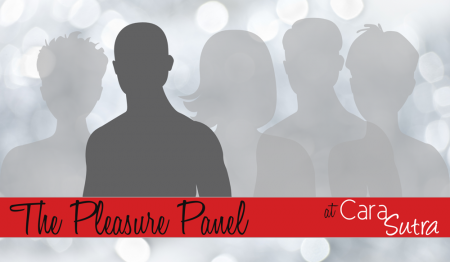 This review contains affiliate links.