Wicked Aqua Lube Review
Made by the good folks at Wicked Sensual Care, their Wicked Aqua Lube is officially one of my favorite lubes. The Wicked Aqua Lube comes in a simple pump bottle like many lubricants do, but one advantage I've found with this one is that it has a travel lock feature which means you could lock it, toss it right into your suitcase and go. It is incredibly smooth and one of the longer lasting water based lubes I've found to date.
Ingredients
So first of all, I want to share that the Wicked Aqua Lube is a paraben free, latex friendly, and vegan friendly lube with the following ingredients: Water, Propylene Glycol, Glycerin, Tocopheryl Acetate, Aloe Barbadensis (Aloe) Leaf Juice, Olea Europaea (Olive) Leaf Extract, Cellulose Gum, Hydroxyethylcellulose, Tetrasodium EDTA, Citric Acid, Diazolodnyl Urea, Sodium Benzoate, Potassium Sorbate.
It is also fragrance free which I love as well. My partner and I are always looking for a good lubricant that is not only odor free, but tasteless as well. Unfortunately, this isn't it and the taste it leaves behind isn't exactly pleasant so I won't suggest this one for oral sex.
Consistency & Use
It has quite a thin consistency which surprised me a little and initially that caused some worries that it wouldn't quite be up to meeting my high standards. However as far as general purpose lubes go, this one seems to work out pretty well for most of the basics (fingering, PIV, etc.), with the exception of anal sex, as it simply doesn't seem to have quite enough staying power before it starts to dry out.
The lube is incredibly silky smooth and is great for quickies or a masturbation session because it doesn't dry tacky or sticky to the skin and it wipes away easily with a bit of water or a baby wipe. If this stuff came in micro sized bottles like the size of a lip balm that would fit in my pocket without being bulky I would absolutely have some on hand at all times. You never know when you'll need a bit of lube after all.
Surprisingly, it even held up OK to slightly heavier play such as fisting, although it did need a reapplication or two. That is a bit frustrating, but the nice smooth glide helps make up for it. I also found that the Wicked Aqua Lube worked well with toys, especially silicone, and didn't need any extra applications there to keep a toy nice and slick. Given that I play with and review toys frequently this is a definite plus and it means I will be reaching for this lubricant more and more often with or without my partner.
Summary
Wicked Aqua Lube is a new staple in my collection of lubricants and I'm quite happy to have received such a quality product for review. The Wicked Sensual Care Collection is available at SheVibe.com and the Wicked Aqua Lube specifically is priced at $9.99 for a four ounce bottle. It can also be purchased at many other retailers, as indicated on their website. I would give this lube an 8/10.
– Livvy Libertine
---
Where To Buy
Thanks to Pleasure Panel reviewer Livvy Libertine for this review of the Wicked Aqua Lube. Find out more about this lubricant at wickedsensualcare.com, then buy yours from SheVibe for $9.99.
This lube was sent free of charge, in exchange for a fair and honest review by the Pleasure Panel, by Wicked Sensual Care. Thanks! 🙂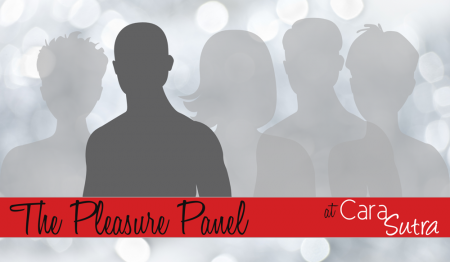 This review contains affiliate links.