Titus Silicone Series Glans Ring With Penis Plug Review (32mm)
By Pleasure Panel reviewer Kurosakikun
When I first learnt of urethral/sounding play I was initially horrified, crossing my legs in make-believe pain and mouthing 'ouch!' to myself.  I couldn't understand how anyone could put anything into their urethra, if you've ever mistakenly got some soap or shower gel into the opening of the urethra you know the burning irritation pain that comes with it!  So the thought of pushing something inside to stretch it out seemed incomprehensible to me.  How wrong I was. I pushed my own boundaries after receiving a set of sounding rods to review and never looked back, it is truly an unsurpassed sensation.  The Titus Silicone Series Glans Ring With Penis Plug from Clonezone combines two things I love; a penis plug for urethral/sounding play and a glans ring to hold it in place, stopping over insertion, restricting blood flow to the head of the penis and enabling extended wearing.
After receiving the Titus Silicone Series Glans Ring With Penis Plug I instantly popped it out of its simple plastic packaging (which doesn't require a pair of bolt cutters to get into) and gave it a good wash.  Made completely of silicone and stamped down the side of plug with a stylish Titus logo, the Titus Silicone Series Glans Ring With Penis Plug is completely black and perfectly smooth, there is not a raised seam anywhere, looking like it is a quality build.  According to the Titus website, the plug length is 40mm, now the raised bullet like tip of the plug is 40mm but I found the most comfortable way to wear the plug is with the entire 60mm length of the plug inserted into the urethra.
As the title of the plug and glans ring suggests, the glans ring itself has a circumference of 32mm I found this to be as perfect a fit as I could wish for, during extended wear on a flaccid penis, the ring sits comfortably below the head and due to the silicone material (without lots of lube) it tends to stay in position indefinitely, friction holding it tight!
Prior to insertion and after washing I made sure to lube the insertable part of the Titus Silicone Series Glans Ring With Penis Plug as much as possible, with urethral play you cannot use too much lube, I always choose a quality water based lube that will absorb into the skin easily and be flushed out completely the next time I urinate.  No matter how often I have sounded or used penis plugs, the initial insertion into the meatus and beyond causes me slight irritation and burning, normally I will remove and insert for a minute or two until my body adjusts to the lube and urethral stretching, then it should be painless.
The most vitally important part of urethral play is to take it slow and if you find it too painful or any irritation will not go away, stop and wait until your body is ready to try again.  Do not force anything and relax!  I consider myself an experienced sounder now and if I don't do it often, I find it painful initially (the intense nerve stimulation outweighs any initial insertion pain though).
I found the Titus Silicone Series Glans Ring With Penis Plug very easy to insert with plenty of water based lube, I usually put a lot into the meatus first and then coat the plug thoroughly.  Steel plugs are generally slightly smoother and the silicone does give some drag, but the 40 – 60mm of insertion I found easy enough.  The tapered tip of the plug is 7.7mm at its widest, which although described as perfect for a beginner, I think is probably more intermediate, the first sound I ever used was 4mm which is more of a beginners size (and also less intimidating to look at)!
Once insertion is comfortable and pain free, the plug gives a very satisfactory stretch right around and below the head of the penis.  During extended wear I found I could forget about it being worn until it was knocked or some slight pressure was applied, then sparks fly, you get a second of an orgasmic mix of pain and pleasure in one.  I got to around 2 and a half hours the first wear before my body decided it was uncomfortable with the foreign object.  The only problem with extended wear is that you will have to remove and reinsert the plug if you need to use the loo!
If extended wear isn't your thing and you want to use the ring for orgasm denial or to enhance sexual sensations, the Titus Silicone Series Glans Ring With Penis Plug works wonders in this department too.  As the penis plug is solid, wearing during orgasm will cause most of the ejaculate to go back into the bladder (retrograde orgasm), so is perfect for the previously mentioned orgasm denial, or ruined orgasm play.
I found wearing the plug and glans ring for manual stimulation by myself or from my partner to be very intense, firstly, the look of the ring and plug when in place is very cage like and psychologically arouses me.  Then when erect the silicone glans ring will stretch and squeeze below the head of the penis, causing a slight restriction of blood and an engorged head, the ball part which is between the glans ring and plug sits right in the middle of the frenulum, this, I found, delayed orgasm as you get little sensation on this part of the penis.
The penis plug inserted around 2 and a half inches massages and presses against blood vessels in and around the head of the penis which in turn really improves erection strength and sensitivity, one of the main reasons I absolutely *heart* sounding.
Every orgasm I have had after wearing the Titus Silicone Series Glans Ring With Penis Plug has been strong and longer lasting than normal (I always remove the plug prior to ejaculation).  Because of the silicone material used, the plug is very easy to remove due to its flexibility and the glans ring will stretch off with very little problem.  Clean up is really simple as it is 100% silicone, wash under warm water and clean with some antibacterial sex toy spray.  I normally leave to drip dry to keep any fluff or lint away for next time and pop back into the plastic packaging to keep it safe and dry.
I give the Titus Silicone Series Glans Ring With Penis Plug (32mm) 9 out of 10 as I think another couple of inches of insertion would have been perfection!
– Kurosakikun
---
Where To Buy
Thanks to Pleasure Panel reviewer Kurosakikun for this review of the Titus Silicone Series Glans Ring With Penis Plug.


The Titus Silicone Series Glans Ring With Penis Plug was sent free of charge, in exchange for a fair and honest review by the Pleasure Panel, by Clonezone Sex Toys. Thank you! 🙂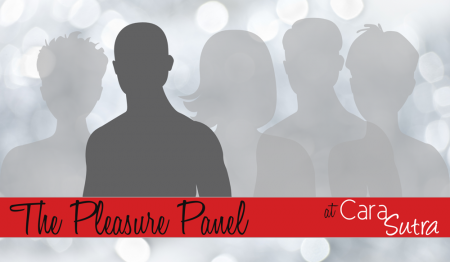 Contains affiliate links