Sheets of San Francisco Double Duvet Cover Review
Sheets of San Francisco Double Duvet Cover review by Louise Lace
After chatting to the Sheets of San Francisco team on Twitter (@SheetsoSF) one evening, I was offered one of their duvet covers to try out. There was no way I was going to miss out on the opportunity to test out one of their highly acclaimed products so I jumped at the chance to have one of my own.
I requested a Sheets of San Francisco Double Duvet Cover in black. They do sell them in white but I felt that black would suit my bedroom decor better. Both colours are available in king size if you have a big bed to play in. They also come in EU sizes if you are lucky enough to live somewhere hotter than me.
My Sheets of San Francisco Double Duvet Cover arrived a short while later by courier, the Sheets of San Francisco team had been in regular contact to tell me when the product would arrive which was helpful. The duvet cover was presented in a black box with the Sheets of San Francisco logo and clearly stated that the contents was a fluidproof sheet. I loved the artwork of a black splash on the front.
The presentation box lists the key points of the product within:
Fluidproof
Breathable
Seam-free
Tough
Lightweight – I dispute this, the box weighed a ton!
Inside the box was a care card which gave instructions on how to clean the Sheets of San Francisco Double Duvet Cover. It is machine washable at 40 degrees and can be tumble dried on a low setting.
The Sheets of San Francisco Double Duvet Cover is not suitable for ironing, I am not a domestic goddess and rarely iron my clothes never mind bedding so no worries on that count. The duvet cover is not suitable for dry cleaning either, I avoid buying clothes that require dry cleaning because I can't be chewed with the hassle of taking them for specialist cleaning, so there is no way I would consider dragging a duvet cover to the dry cleaners!
The Sheets of San Francisco Double Duvet Cover was neatly folded in the box, it feels cool and smooth to the touch, made from a polyurethane fabric, the duvet cover has a rubber-like feel to it. There is no rubber smell but it does have its own scent on opening, once washed this smell disappeared.
The Sheets of San Francisco Double Duvet Cover has a zip fastening which ensures that the duvet it encases stays protected, though there is a small but intentional split to one of the edges, I was informed of this split by Sheets of San Francisco before they sent me the product so that I would know it was not a defect in my duvet cover, this split is to allow the product to wash correctly and not fill with water in the machine.
As the Sheets of San Francisco Double Duvet Cover over-hung my bed slightly, the split was not in a prominent position, therefore, there was minimal risk of any fluids finding their way onto the duvet within.
The smooth fabric of the Sheets of San Francisco Double Duvet Cover meant putting it over my duvet was easy, not wanting to test out the breathable claims, I didn't climb into the duvet cover and drag the duvet into place. Instead, I used the trick my mum taught me and turned the cover inside-out and holding both the cover and the duvet, shook it until it righted itself and settled into place over my duvet.
I found the Sheets of San Francisco Double Duvet Cover a bit cold to sleep under, a fellow Sheets of San Francisco Twitter follower told me that she puts her usual duvet cover over the top of the fluidproof cover to sleep better. Top tip DivaFoof, thank you.
Now that my duvet cover is in place, its time to test out the fluidproof claims. The packaging states that the product is suitable for lube, oil, food and wax to name a few.
Having tried wax play in the past but finding the clean up and worry of spilling wax on the furniture a bit of a chore, hubby and I had packed away our GODEMICHE wax play candles and deemed them fun but not very practical – not so with the Sheets of San Francisco Double Duvet Cover. Hubby was able to drip and flick warm, runny wax at me as he pleased with no worries about spillages.
Wax that missed his target quickly cooled, hardened and peeled off the Sheets of San Francisco Double Duvet Cover leaving no residue or stains. Any missed bits washed away in the washing machine leaving no trace of our artistic evening. I have no doubt that wax play will feature more in our bedroom activities thanks to this wonderful duvet cover.
Sploshing (playing with food in a sexual manner) has always been a fantasy of mine but the mess involved put hubby and I off. Not so with the matte black, double duvet cover from Sheets of San Francisco. Armed with a bowl of warm custard and dish of melted chocolate hubby once again turned me and the Sheets of San Francisco Double Duvet Cover into his canvas for the evening. Granted most spillages were quickly dealt with by his warm tongue, but we were comforted to know that should he miss a bit with a quick wipe down with damp kitchen roll, the bed would be safe from a gooey, sticky mess. We could sleep easy knowing that we wouldn't wake up looking like rejects from Charlie and the Chocolate factory.
In the interest of a full review we also participated in some sex, I am pleased to say that the Sheets of San Francisco Double Duvet Cover easily handled lube, massage oil and bodily fluids, though as I don't yet own a Doxy Massager, I feel I went easy on the bodily fluids front.
To test out the toughness of the sheets I wore my heels during one of our sessions and can confirm that even when standing, my heels did not pierce or tear the material, though I wouldn't recommend having a disco on the bed, just in case.
All of the above took place on top of the duvet cover as I don't yet have a fluidproof fitted sheet, if you prefer to play under the covers you may want to invest in a sheet or throw rather than a duvet cover. The Sheets of San Francisco website have a range of products (shop USA / shop UK) including pillow cases should you want to kit out your whole bed in the fluidproof fabric.
Hubby and I can not praise this Sheets of San Francisco Double Duvet Cover enough. It has taken a lot of the worry, not forgetting, wet patches, away from our bedroom activities, it is a great product and highly recommended for people who like to get carefree and messy in the bedroom. We rate this product 9/10 losing a mark because it is a bit chilly to sleep under in the winter but that may be a blessing if summer ever gets round to visiting where I live.
With prices starting from £36 for a pillowcase, £129 for a double fitted sheet and £199 for the double duvet which I have talked about in this review, the Sheets of San Francisco range is more expensive than usual bedding but if you follow the cleaning instructions and avoid disco dancing on them in heels, these products should last a life-time and save you a fortune in new duvets and mattresses.
This product was a gift from the Sheets of San Francisco team and they did not ask for a review in return, I just couldn't stop myself from telling you all about my experiences of the duvet cover. Thank you so much Sheets of San Francisco, I love it!
A special thank you to Cara for hosting this Sheets of San Francisco Double Duvet Cover review on her fabulous website, without which, I wouldn't have an outlet to share my sex toy and bedroom accessories reviews.
Louise x
---
Where To Buy
Thanks to Pleasure Panel reviewer Louise Lace for this contributed review of the Sheets of San Francisco Double Duvet Cover in Black.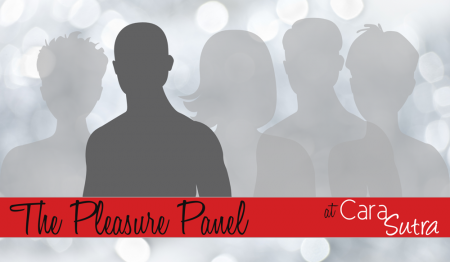 Unsponsored, unaffiliated review