Colt Camouflage Thigh Cuff Sex Sling Review
By Pleasure Panel reviewer Joanne's Reviews
I was delighted when Cara selected me to review the Colt Camouflage Thigh Cuff Sex Sling from Bondara. This is the first Colt product that I have reviewed, but I have had my eyes on them for a while.
For anyone who doesn't know what a thigh sling is let me give you the basics first. A thigh sling, as its name suggests is used to hold your thighs. It has two adjustable straps that fit around your thighs, and these are attached to a longer adjustable strap that goes over your shoulder, around the back of your neck and then back over the other shoulder to the other thigh loop.
It is basically a way to hold your thighs up without you having to expend any effort. So I guess you could think of it as a way to keep your knees up for a lazy fuck, but it is so much more than that. So let me explain to you why it is so much fun to use.
Firstly though let me tell you a little bit about Colt and their range of BDSM products. This thigh sling is part of a collection of Camo products designed to complement each other. They also do a collar and leash set together with a hogtie kit. All come in a nice camo pouch for storage, and this is a nice touch.
This Colt Camouflage Thigh Cuff Sex Sling folds up and fits in the camo drawstring pouch easily, and it is nice to be able to store it is a pouch as otherwise it would soo tangle with everything else in your play bag or box. As the bag is also camo, you can easily distinguish it from the rest of your toy bags.
The Colt Camouflage Thigh Cuff Sex Sling is made out of very sturdy cotton webbing with polyurethane and nylon fittings. The build quality is very good with neat stitching and a good level of finish. The camo effect gives this a military look, and it looks sturdy enough to be a piece of military kit… kinky kit that is though.
The two thigh slings are capable of accommodating thighs of up to 34″/86.3cm in circumference, and the neck support loop extends up to 50.5″/128.3cm.
The thigh loops have sturdy quick adjust buckles on the webbing straps making fitting an easy task. Each loop also has a padded leg protector on it for comfort, and these are camo pattern.
The neck loop also has a padded neck protector that is secured to the strap with loops so that it can be moved to the right place once the strap is tightened.
In use, the Colt Camouflage Thigh Cuff Sex Sling is actually quite comfortable for several reasons. Firstly your thighs are restrained, and you can tighten it to keep your knees up to allow for deep penetration play.
The neck padding makes it comfortable on the neck when in use.
Having your thighs supported in this way is comfortable as you can relax without having to use your muscles to hold yourself in this exposed position. This means you can relax and enjoy the play rather than having to concentrate on keeping your position.
It is ideal for long slow fucking sessions, and I can see it being a bonus if you are into group sex and gang-bangs. The fact that you are locked in position also gives it a BDSM feel, and the restriction of movement is something I enjoy.
With a little imagination and some wrist restraints, you can be completely immobilised for some hardcore fuckery. Merely attach the wrist restraints to the thigh loops to feel completely exposed and vulnerable to someone else's touch.
I enjoyed using the thigh slings and found them to be comfortable and also very arousing as it is a form of restraint and so that really appealed to my submissive side.
When I made my submissive use it, I really enjoyed fastening her into it and immobilising her with her legs up so that she was completely exposed.
She found it easy to relax with the Colt Camouflage Thigh Cuff Sex Sling and enjoyed our session using it together where I made good use of a Doxy while she was restrained. The foam padding around the neck section is essential as it reduces the stress on the back of your neck when using it and makes it firm yet comfortable to use.
My partner, being ex-forces loved the camp style on this piece of equipment and has commented that he would like to see more of it.
To summarise, the Colt Camouflage Thigh Cuff Sex Sling is an excellent piece of BDSM equipment that allows you to relax and enjoy your pleasure. It relieves the strain on your legs when laying back with your knees up and that means your play session can go on for longer and be much more enjoyable.
The restraint aspect of it really appeals to us all, and we enjoyed using it on each other. If you are looking for a great addition to your BDSM tool bag or you just want something for some kinky fun in the bedroom, then you can't go wrong with the Colt Camouflage Thigh Cuff Sex Sling as it is so useful.
Get one from Bondara for just £69.99 and let your imagination run wild.
Rating: 9/10
– Joanne's Reviews
---
Where To Buy
Thanks to Pleasure Panel reviewer Joanne's Reviews for this review of the Colt Camouflage Thigh Cuff Sex Sling.


The Colt Camouflage Thigh Cuff Sex Sling was sent free of charge, in exchange for a fair and honest review by the Pleasure Panel, by Bondara. Thank you! 🙂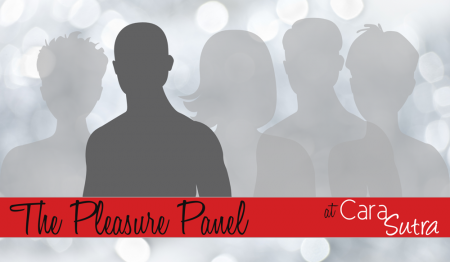 Contains affiliate links