Anal Lubes 101: Your Complete Guide
If you read my recent big guide to sexual lubricants, you'll know there are not only many advantages to using lube during your intimate pleasure adventures, there are also several different types. I promised to write about each of the main sub-categories of sex lube in greater detail, and today we're looking at butt-specific lubricants for all your anal pleasure needs. Welcome to my anal lubes 101: your complete guide!
Shop now: USA | UK | Europe | Canada | Australia | New Zealand
Enjoy all our anal lube reviews
Main Features
Anal lubes are exactly that: lubricants specifically designed to reduce friction and enhance the pleasurable glide during anal sex or while using anal sex toys.
Because the anal area isn't self-lubricating (like the vagina, for example), you need to use lubricant when engaging in any anal sexual exploration or activity. Otherwise, you risk discomfort and chafing at best, and external or internal skin tears at worst. Don't be tempted by all the anal desensitising gels and creams on the market – you need to be able to feel what's going on when having anal sex or using anal sex toys, so that you are aware of whether you need to take it slower or stop entirely before you cause yourself any damage.
You can read more of my thoughts on these products in my related article, Which Anal Desensitising Lube Would You Recommend?
Water-based lubes and silicone lubes can also be used to enhance anal sex and play, but anal lubricants have a big advantage over them. Being designed specifically for anal sex and for use with anal sex toys means they are thicker, slicker and offer much more cushioning –something which is definitely needed for the tight, sensitive and otherwise lubeless experience of anal pleasure.
Best For… 
Obviously, anal lubes are best for whenever you decide to indulge in a little anal play, whether that's anal sex with a partner or masturbation using anal sex toys such as butt plugs, anal beads or prostate massagers.
Because anal lubricants are thicker than standard sex lubes, they stay wherever you apply them. The specific anal lube you purchase might be an extra thick liquid, or more of a gel. This means that after dispensing a small amount, you can apply it to the anal area, a penis or the anal sex toy of your choice without worrying about wastage or the lube dribbling away.
I'd advise using a small amount of anal lubricant both a penis or the sex toy (depending on which type of anal session you're planning), and on yourself. This will maximise comfort and glide and further reduce the chance of uncomfortable friction.
Not Great For…
If you're looking for a lightweight sex lubricant for other types of sex and masturbation, anal lubes probably aren't the best choice for you. There are many water-based and silicone lubes available which might be better for your needs.
For example, vaginal sex or masturbation could be greatly enhanced by using some natural feel water-based lubricant. Penis-based masturbation can benefit from the use of a hybrid cream lubricant, or a silicone gel lube.
Top Tips
Don't buy too much, and be aware of expiry dates
Unlike water-based lube, you don't often find anal lubes in huge gallon bottles. Nevertheless, it's worth pointing out that you are better off only buying as much as you need for the next few months.
Buying the right quantity not only means that the bottle or tube will be easier to manoeuvre and lighter to move around during anal sex and masturbation, but you won't risk spending too much and/or wasting any anal lube due to the expiry date.
Yes, sex lubricants have expiry dates! Take note of the use-by date on your bottle or tube when you purchase. I've had to throw so many almost full or half full bottles of lubricant away because they became so old. Sex lubes can become discoloured, set solid, gain a strange scent or have ingredients which literally go off when you keep them too long.
Choose the dispensing method carefully
What sort of lube dispensing type do you prefer? Have you considered that how your lubricant dispenses could affect the flow of your playtime?
There are usually various dispensing styles for sex lube – sachets/pillow packs, twist-off cap bottles, flip-top caps, pump dispenser top bottles. Think about how you'll be using your anal lubricant. It's likely, in the heat of the moment, that you'll want the easiest lube dispensing style available.
One-handed dispensation is definitely preferred in my experience, and the best type I've found for this is a pump top dispenser bottle. You can then set the bottle on a flat surface like your bedside table or other shelf, reach over and dispense a squirt with one hand much like you do with handwash.
You can find my main pros and cons to the various lubricant dispenser styles in my guide to water-based lubes.
My Favourites
These are my top recommended anal lubes:
Sliquid Sassy
Read our Sliquid reviews
Shop Now: USA | UK | Europe | Canada | Australia | New Zealand
Sliquid lubes are also available from SheVibe.
YES BUT
Read our YES Lubes reviews & my YES Organic Lubricants and Intimate Moisturisers feature
Shop now: USA | UK | Europe | Canada | Australia | New Zealand
Lovehoney Discover
Read our Lovehoney reviews
Shop Now: USA | UK | Europe | Canada | Australia | New Zealand
Lubido Anal 
Read our Lubido reviews
Lubido lubes are available from Bondara.co.uk.
Fisting Lubes
For fisting adventures, you may prefer a thick cream lubricant specially designed for this often-challenging pleasure pursuit. Strongly recommended fisting lubes include Crisco Ass Fisting Lube, which is available from UberKinky, and the Bondara Fisting Lube available from Bondara.co.uk.
Sexy Special Offers & Exclusive Discount Code
Click through the links below to find the latest special offers on sex lubes, sex toys, lingerie, bondage gear & more. Don't forget to use the discount code CARASUTRA at checkout to get 15% off your order:
USA | UK | Europe | Canada | Australia | New Zealand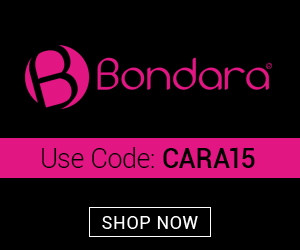 Shopping at Bondara? Use discount code CARA15 for 15% off your order.

Contains affiliate links