Satisfyer Pro Plus Vibration Review
By Pleasure Panel reviewer Miss Doll
When Satisfyer gave me the great opportunity to review the Satisfyer Pro Plus Vibration, I had never tried a clitoral sucker before – or better, a clitoral air pressure stimulator, as it would be more professional to say.
The sex toy arrived to me in a brown plain box you would never suspect to contain not one, but six instruments of pleasure, since I got two pieces for all the three brand-new models to review, kindly sent to me by the company itself: Satisfyer Pro Plus Vibration, Satisfyer Pro For Couples and Satisfyer Pro G Spot Rabbit. Thanks Satisfyer!
I am amazed at how compact and lightweight all three models' packages are. I thought that especially the Satisfyer Pro Plus Vibration would have felt big and heavy; but, now that I have it in my hands, it doesn't at all; plus, the luxurious box of my new clitoral stimulator was also wrapped in plastic protective material for added security.
The stimulator itself, with its beautiful white and pale pink design, feels lightweight in my hands. I bet I have seen in sex shops other similar models that looked way more bulky than this one. I am particularly curious because of the toy's curved, "boomerang-like" shape: the material feels surprisingly silky to the touch and you can tell for sure it's made from high quality silicone. The control buttons look easy to use: the first one has the "on\off" symbol, then there are two pink buttons"+\"that control intensity of the pressure waves on clitoris, and the last one has a wave symbol: it controls vibration.
It means that a single toy offers two separate pleasure weapons to use one at a time or to combine together as you like: the pressure waves on the clitoris, or the vibration.
Inside the box, along with the toy and an instructional booklet, I found the USB magnetic charging cable too: it's great news because it means I can charge my new toy directly from my computer or phone plug, that needless to say, it's the most convenient charging method for an Internet geek like me! Connecting it to the toy for first charge has been intuitive and easy: I see both the on\off button of the toy and the one that controls vibration switch on their lights, so I suppose all is ok 🙂 Last but not least, silicone heads are replaceable and I found them easy on the satisfier official website.
I will not go into the details of my personal fun with the Satisfyer Pro Plus Vibration, but I must tell my first experience with clitoral pressure waves has convinced me. I have always been kind of a "clitoral girl" and I need clitoral stimulation to get off, but not all vibrating toys are enough for me: my clitoris seems to be so "picky" and I need quite strong vibrations. With the pressure waves, I am sure I can feel good without having to play around that much with the available settings. Great!
For the vibration, on the highest settings it has been approved by my picky clitoris. And that's a guarantee!
I got the Satisfyer Pro Plus Vibration free of charge from the Satisfyer sex toys company in exchange for an honest, unbiased review. Thanks Satisfyer!
10/10
– Miss Doll
---
Where To Buy
Thanks to Pleasure Panel reviewer Miss Doll for this contributed review of the Satisfyer Pro Plus Vibration.

The Satisfyer Pro Plus Vibration was sent free of charge, in exchange for a fair and honest review by the Pleasure Panel, by Satisfyer Sex Toys. Thank you! 🙂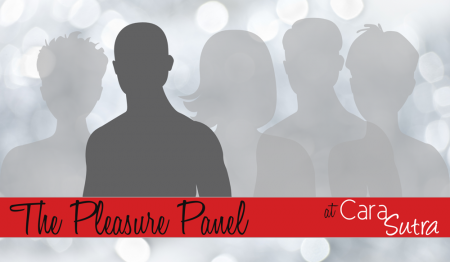 Unaffiliated review