Vibratex Hitachi Magic Wand Review
By Pleasure Panel reviewer Blondebunny
I purchased the original Vibratex Hitachi Magic Wand (available from Amazon.com) 10 years ago at an adult store in Canada for $150 which is the most popular massager for over 30 years.
Click to shop magic wand vibrators
This product is an amazing vibrator/massager all in one. The power source is by electrical outlet (plug in) which holds 110-120 volts and 20 watts with 2 speeds- high 6000 rpm and low 5000 rpm.
Today adult stores and Amazon now sell the Original Vibratex Hitachi Magic Wand that is now rechargeable/cordless as of 2015 which are both made of clean ABS plastic and detailed silicone and cost a little more than the plug in. It is travel ready which holds 100-240 volt compared to the original. It also comes with a one year warranty and came in a discreet plain box which was great since I was travelling on foot that day.
I am a huge fan of clitoral stimulation and who doesn't love a massage during or afterwards right?
I have always enjoyed clitoral play the most, the two different speeds are great for low and high intensity to get your mojo revved up.
The Vibratex Hitachi Magic Wand is great for a full body massage solo or with your partner. Total turn on taking turns with this beauty to bring you to heightened levels of satisfaction.
Plugging in the Vibratex Hitachi Magic Wand is truly like magic, set it on your night stand or in your drawer and when your in the mood it's conveniently right by your bedside or where ever you choose to put it.
I have tried many clitoral products and this one tops them all.
I highly recommend the Vibratex Hitachi Magic Wand to people who love a high powered vibrator that you can enjoy the combo of clitoral stimulation and a nice relaxing massage. I definitely rate the Vibratex Hitachi Magic Wand a 10/10.
– Blondebunny
---
Where To Buy
Thanks to Pleasure Panel reviewer Blondebunny for this contributed review of the Original Vibratex Hitachi Magic Wand.


You can also buy magic wand vibrators at US and UK leading sex shops: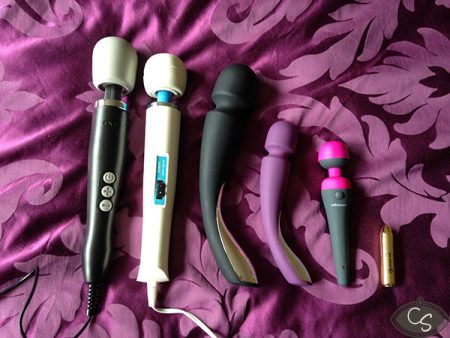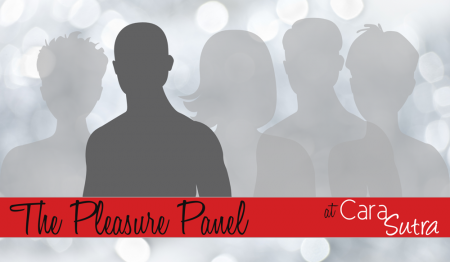 This review contains affiliate links.