MotorBunny Sex Machine Review
Plus, MotorBunny Vs Sybian Comparison
I consider myself very lucky to have the opportunity to review the MotorBunny Sex Machine.
I'm also reviewing the Link Bluetooth controller for Cara Sutra as part of her Pleasure Panel.
I was sent the MotorBunny Sex Machine direct from the manufacturer in the USA – motorbunny.com (thank you).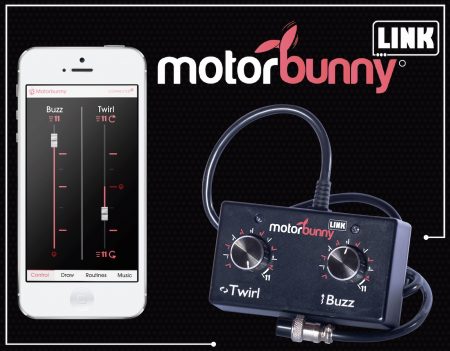 If you're living in Europe and ordering the MotorBunny Sex Machine from the US you'll need to pay importation duty and VAT on your purchase. So, don't forget to factor that into the price.
Packaging
The MotorBunny Sex Machine arrives in a plain brown cardboard box by courier, it did display the words "MotorBunny Bluetooth Controller" on the folded invoice secured to the box though. This was because of where the fold sat on the paperwork.
This box contains the MotorBunny Sex Machine inside its own retail packaging box which is well designed and leaves no confusion as to what it is inside.
The MotorBunny
So, what is the MotorBunny? Well, you may have heard of the Sybian® and the MotorBunny is basically a clone of it. I have included one in some of the pictures as a comparison.
As most modern cars can trace their lineage back to the Model T Ford, the MotorBunny is derived from the groundbreaking Sybian® sex machine.
It's a ride on sex machine that is basically an incredibly powerful vibrator. Like the Sybian®, it has an incredible method of orgasm delivery.
By orgasm delivery, I don't mean a carefully transported orgasm package that arrives quietly and without a blemish.
Oh no! An orgasm on the MotorBunny Sex Machine is more like a package that's thrown through your window. But not before it has gone on the trip of a lifetime so that it arrives on fire, smoking and with a big bang.
Orgasms on the MotorBunny are something to be experienced, cherished even. You really do need to try one to understand what I mean.
Getting Started With MotorBunny
I received a black MotorBunny Sex Machine together with a link Bluetooth link controller to review. I couldn't wait to get to grips with them both.
It isn't often that I get a new sex machine to review and so I took my time to really get to know it. That's just a weak excuse to justify me to using it over and over again.
The MotorBunny Sex Machine is available in five colours as the products images on the website show. But I could see no way of selecting a colour when I went through a trial order process so they need to look at that.
At first glance, you may think that it's a Sybian®. But there are some differences to it that set it apart from its legendary roots and I will cover each in turn.
How To Ride The MotorBunny
You straddle the MotorBunny Sex Machine when using it, kneeling with it between your legs. You can attach different attachments to its top plate to cater for your playtime desires. Some of these attachments penetrate you whilst others simply press against you.
MotorBunny Attachments
There are lots of attachments are available for the MotorBunny Sex Machine and it comes with four attachments made out of TPE. These being a small, a medium and flat top attachment together with a slip-on penis cover. This cover goes over the medium and can give you more girth if you like wider toys.
TPE is a porous material so you will not be able to sterilise these attachments if you are planning on sharing them. The supplied attachments are lighter and much softer than their Sybian® counterparts and a lot cheaper too. They do bear an uncanny resemblance to the Sybian® versions though.
A side by side comparison between the MotorBunny and Sybian® medium attachment shows only minor difference apart from the materials used and a change underneath the attachment. The Sybian® attachments are slightly heavier (9g on the medium) and darker as they are made from a different firmer material. The MotorBunny Sex Machine silicone attachments though are unique and there are some very interesting ones available.
The best thing about the Silicone attachments though is that you can sterilise them so that they can be shared.
The MotorBunny attachments feature two retaining pockets underneath. These attach it to the platform on the machine. They are an improvement over the other make of attachments as they hold it very securely in place even at higher speed levels.
Silicone attachments are available for the MotorBunny Sex Machine. Silicone is a much better material for insertables as it's non-porous and hypo-allergenic. These attachments are compatible with the Sybian® machine and vice versa.
Design & Finish
The MotorBunny Sex Machine is slightly larger than the Sybian® and the foam that is used is much softer than on the Sybian®. I did notice that around the hole where the inner workings protrude through the foam padding it isn't sealed unlike on the Sybian®. This means that you need to take extra care when cleaning it.
The attachments cover this area and so fluid ingress shouldn't be a problem in use. But it's an area to check when you clean your machine after use.
The finish isn't as nice as on a Sybian® and the foam padding buckles around the edges where it's bent around the periphery of the machine. The foam is comfortable to sit on though and as it's just a cosmetic thing it doesn't affect performance at all.
One thing I love about the MotorBunny Sex Machine and it's something that makes it great for BDSM activities are the tie down points. There are two metal loops at each end of the MotorBunny and you can use them to restrain the rider. This gives you lots of opportunities to play with forced orgasm scenarios or just good old bondage.
Controls & Powering Up
The controls plug into a socket on one end of the machine and the power lead goes into a socket at the other end. You can't fit them incorrectly as they are both keyed.
I like being able to remove the control box and lead when I store the machine. This is another advantage that the MotorBunny Sex Machine has over the Sybian®.
The machine comes with a US-style power lead and also a universal travel adaptor. The machine will work on all voltages due to the power supply used.
Settings & Operation
The controls are like the ones found on the Sybian® except for not having on/off switches on each function. You do get an LED indicator to show you that the function is live. You have two knobs labelled Twirl and Buzz and each goes from 0 to 11.
The twirl feature causes the insertable part of the attachment to move around inside you stimulating your G-Spot and this feels very good. The Buzz knob controls the levels of vibration. Both are easy to operate, are intuitive and also very responsive.
The MotorBunny Sex Machine comes with two risers that can be fitted onto the top plate to raise the clitoral area of an attachment. Their use allows far more clitoral contact and caters for all shapes and sizes of rider. It's almost identical to the Sybian® one except that it's made out of black ABS plastic and also lighter.
MotorBunny Vs Sybian Comparison
So how does the MotorBunny Sex Machine perform when compared to a Sybian®?
Well, let's just say it can make me squirt just as easily as a Sybian® which is a very good thing. I squirted for the first time in my life on a Sybian® and it's good to know that the MotorBunny Sex Machine has that effect on me too.
I generally orgasm just using the lower half of the control settings. The vibration levels on the high settings are too much for me and could be used to punish rather than please if you so desired.
I can edge myself using it on the lower settings but once you ramp things up it just forces an orgasm out of you. These orgasms are felt throughout your lower body and it isn't uncommon to be left unable to walk with jelly legs.
Rather than just vibrating, the platform carrying the attachment oscillates from side to side and this is very pleasing.
Power & Noise
It's incredibly powerful and the motor used is stronger than the one in the Sybian®. This gives a higher vibration of 7,000RPM. It also twirls slightly faster than the Sybian®. In use though, they both feel pretty similar except for the noise. The Sybian®  is a very noisy machine but the MotorBunny is even noisier.
In a side by side comparison, the noise levels at low and high speeds are noticeably higher than the Sybian®. This isn't really a big problem though as the Sybian® is also a noisy beast. I downloaded an app to measure the noise and with that, the MotorBunny came in at 74dB with the Sybian® at 72dB.
The twirl feature is also noisier than on the Sybian®.
MotorBunny Video
I have a video showing the noise of the MotorBunny in use together with its operation here
Another advantage that the MotorBunny Sex Machine has over the Sybian® is that you can get a Bluetooth controller called the Link. It plugs into the MotorBunny instead of the standard controller and allows for much more creative play.
MotorBunny App
You can download an app to control the MotorBunny and this has a range of 15 feet (4.5m). With the link app, you can operate the MotorBunny using your phone or tablet as it replaces the normal controller.
You can also sync your MotorBunny Sex Machine to music that you are listening to as well as draw control patterns on the screen's interface. It also has several built-in patterns to tease and please. These are a lot of fun to explore.
The app was easy to use and I like the way that you can reverse the twirl feature. This feels very nice whilst you are riding.
Further Developments
Later in the year, you will be able to allow control of the MotorBunny Sex Machine over the internet. This is great for anyone in a long distance relationship and it has great possibilities for webcam operators/performers.
Owners of old MotorBunnies can get a free upgrade of their machine to allow it to use the link features. Full details of this can be found on the manufacturer's website.
Conclusion
I really like the MotorBunny Sex Machine. Yes it isn't as polished as its inspiration but it certainly does the job that's required of it.
It can rip an orgasm out of its rider or be used to tease and edge for prolonged periods of time. It's also great for BDSM play and would go well in any professional dungeon.
You can get restraints from the manufacturer and even a set of nipple clamps that will lock onto the MotorBunny Sex Machine. I imagine that the vibrations transferred through them would be delightful.
The attachments are well priced and there are lots of choose from and the ones that come with the machine are very good. As you can fit genuine Sybian® attachments it gives you a lot of ones to choose from.
It's also available in a deluxe model that comes with silicone attachments and all the restraints. This deluxe model is still cheaper than a Sybian® so it will appeal to a lot of customers.
Price & Where To Buy
The MotorBunny is a very nice sex machine and one that has a very attractive price tag. It will appeal to anyone who wants to experience an incredibly powerful vibrator with a twist.
I really like the MotorBunny Sex Machine and it's nice to see another option in the ride on sex machine market.
You can buy the MotorBunny Sex Machine from motorbunny.com.
It costs just $899 (£687) for the basic model or $999 (£764) for the MotorBunny Sex Machine and Link bundle that I was sent.
Check them out and don't forget to tell them that Joanne says "Hi".
Rating: 10/10
– Joanne's Reviews
---
Where To Buy
Thanks to Pleasure Panel reviewer Joanne's Reviews for this review of the MotorBunny Sex Machine.


The MotorBunny Sex Machine was sent free of charge, in exchange for a fair and honest review by the Pleasure Panel, by MotorBunny.com. Thank you! 🙂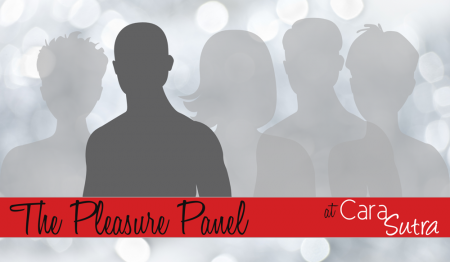 Unsponsored, unaffiliated review