Lubido Hybrid Lubricant Review
Lubido Hybrid Lubricant review by StrapOn_Banana
Having not used a hybrid lubricant before we were keen to get our hands on some and give it a go to see what it's all about.
The fantastic Cara Sutra sent us a good size 250ml bottle of Lubido Hybrid Lubricant for review, which was supplied by Bondara.co.uk as part of the Pleasure Panel project.
The first thing you can't miss about the Lubido Hybrid Lubricant is the colour and we love it! The white colour makes a pleasant change from other lubes and its likeness to cum adds to the excitement. The bottle has the Lubido branding with purple bubbles and a pump action dispenser including a handy safety clip to avoid any unwanted squirting.
So it's a hybrid lubricant which is primarily a water based lubricant with a touch of silicone. My initial thoughts on this was a little scepticism as I feel silicone toys and silicone lubes don't go together.
The Lubido Hybrid Lubricant bottle advises you to do a patch test on your silicone toys before use. At this point alarm bells are starting to ring slightly as I don't want to ruin my very nice silicone toys however in the interest of a good review I went ahead anyway choosing one of my least favourite silicone toys just in case. I squirted some lube on the silicone toy which happen to be a butt plug and I left it on for an hour.
I'm pleased to say that after the hour I wiped the Lubido Hybrid Lubricant off, rinsed the butt plug and observed no damage whatsoever, giving me confidence that this lube is safe with silicone.
The texture of the Lubido Hybrid Lubricant is thick, creamy & non sticky. We found a little went a long way – the small silicone element really helps in coverage and longevity off the lube. I got Mr. Banana to taste a little for me and.. well yeah it's bad, very bad… so don't use this for oral!
Our Experience
I'd read a very negative review of the Lubido Hybrid Lubricant in the past, the reason for the negativity was down to irritation when used in the vagina. We have both been pleased with the lube so far so I had to try it. My partner squirted just a small amount onto the end of his cock and rubbed it up and down his shaft with no irritation problems. His dick was able to slide into my vagina with great ease and I didn't encounter any discomfort at all, it actually felt great.
I thought the creamy velvety feel off this lube feels even better in my vagina than it did on my hands!
After sex I still had nothing but a positive experience to report with still no discomfort or irritation.
A great experience was had first time round so we decided to really put it through its paces using it for the following…
Strap-On Pegging
Great: no irritation to my partner's anus and we found the Lubido Hybrid Lubricant long lasting. Plus, it didn't damage our silicone Vixen Leo Dildo thank goodness!
Cock Cage Chastity
Mr. Banana reported a very positive experience using the Lubido Hybrid Lubricant around his balls and inside a CB6000 cock cage. He had it on from a Friday night through to Saturday evening with no irritation. The long lasting moisturising qualities really showed and he would highly recommend this lube for chastity lovers.
Anal
I treated Mr. Banana to anal sex and like my partner I also had no discomfort inside my bottom.
Conclusion
The Lubido Hybrid Lubricant is a great lube with many uses. We especially like the "cum" colour and we will definitely be keeping it in stock from now on.
10/10
– StrapOn_Banana
---
Where To Buy
Thanks to Pleasure Panel reviewer StrapOn_Banana for this review of the Lubido Hybrid Lubricant.


This product was sent free of charge, in exchange for a fair and honest review by the Pleasure Panel, by Bondara. Thank you! 🙂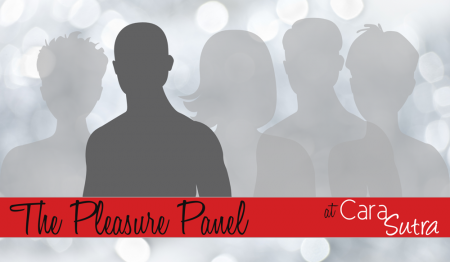 This review contains affiliate links.