Cottelli Crotchless Tights with Back Seam Review
By Pleasure Panel reviewer Duke of Monroth
Pleasure Panel Review of the Cottelli Crotchless Tights with Back Seam, available from Lovehoney USA & Lovehoney UK
From the Duchess:
Delicate, but not fragile, these German minus-the-panty-hose are a gift to the skin. Even without having shaved my legs, these hose made my legs feel silky smooth. Though you can see that, like all beautiful hose, they are in danger of snagging, they are somewhat resistant because of the quality. I'm pretty confident I'll get more than one wear out of these gorgeous hose.
A little background: Germany is my second home. Germans pay a lot of money for quality socks and nylons, and this product reflects that tradition. Every detail of the Cottelli Crotchless Tights with Back Seam screams German engineering and perfection. First, you can see immediately that they are constructed for the contours of a woman's body. There are clear feet and vary in width foot to thigh, eliminating the risk of dark ankles and light thighs. The legs are long enough, which is almost never true of normal tights and nylons.
Though I am 5'8" and wear a US6 or 8, I almost always purchase a bigger size in the US. The length of these nylons is generous, and the waistband comes nice and high, providing an unexpected control fit, despite the beauty of the "panty" pattern. The seam up the back of the leg is a gorgeous, sexy detail. The toe and heel reinforcements are practical without being ugly at all. The edges of the panty pattern opening are reinforced without causing any bulk. There is even a slight sheen to the nylons overall.
I feel sexy and fancy in the Cottelli Crotchless Tights with Back Seam and would purchase them over and over. The only slight problem for me would be the decision I would have to make between reinforced toe and heel and the freedom to wear the hose with open toe or heel shoes. Clearly this doesn't matter to the makers, who picture them worn with both open toe and heel on the packaging. My preference, I guess.
I love the practicality of pantiless hose, and the Cottelli Crotchless Tights with Back Seam are perfect for me. They fit like pantihose, do not create extra seams or lines under fabric, but are sexy as fuck. I rate them a 10.
Dukes impression:
Ja Wohl! I love easy access clothing! I can't wait to go out on the town with my dear Duchess wearing these Cottelli Crotchless Tights with Back Seam and her whispering into my ear, "Oops! I forgot to wear my panties!"
I agree 100% Sexy!
Rating 10/10
– Duke of Monroth
---
Where To Buy
Thanks to Pleasure Panel reviewer Duke of Monroth for this review of the Cottelli Crotchless Tights with Back Seam.
Buy yours from Lovehoney USA or Lovehoney UK.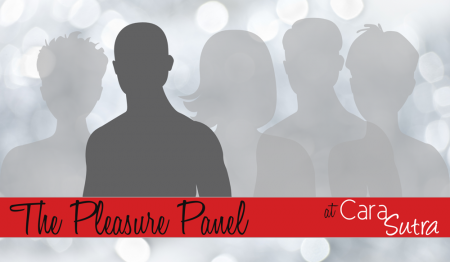 This review contains affiliate links.