Loving Joy Impound Spiral Penis Chastity Device Review
By StickyWicket
Cara's set me a challenge with this Pleasure Panel round and I have to say it's been a really interesting time with it.  When this round was called for I put a couple of items forward to try out and my top of the list items were almost instant gratification toys.  Cara was clearly having none of it and she decided to send me another preference which was the Loving Joy Impound Spiral Penis Chastity Device.  I can almost imagine a smile as this device went in the post to me as this then dictated my experiences over the next week or so.
The Product
Practicalities first.  The Impound Spiral Penis Chastity Device is a solid feel toy, and not my first chastity toy from Impound as I also have a Gladiator chastity toy too already.  The Spiral device is simple and elegant.  It's heavy enough to feel a quality item and remind you from time to time it's there, but light enough to get on with things when you need to.  Unlike the Gladiator, the Impound Spiral Penis Chastity Device has far less of any gaps in it, and the securing ring is much closer to the cage making it for a more encased experience.  I found this stopped me trying to play a lot.  It comes with three different size rings to pull your cock and balls through, a padlock and a plain black soft bag to keep it all in.
Initial Testing
On my first try I was ambitious and immediately went for the smallest ring.  I got an almost instant erection.  When I was trying to pull it on it was really uncomfortable.  It took half an hour for that to go down before I was ready to try again.  I had a wank then watched something boring on TV and managed to get down a bit.  It was a struggle trying again as I started to get a semi, but I eventually managed it.  All in but after a few minutes I realised one of my balls was tingling and I knew I was pushing what was safe so that ring came off and I went for the mid sized ring.  Everything fitted nicely then.
My first test of any chastity device is to see how easily I can cum in it.  The way I test this is to get myself really excited then try manipulating it.  I was able to do this by pulling the whole cage about so it was compressing my glans and managed to cum.  It wasn't a ruined orgasm by a long shot, but it did feel a bit empty in a way, it took a long time and the porn I watched was almost a distraction from the cage.
Ability To Orgasm
I'd say I was able to cum because I really challenged myself with it, but after while I'd say this can become really difficult if not impossible as it gets more difficult to get so excited when caged.  Actually I'm not so sure it was my stimulation so much of the cage and more the mental state it got me in that was to blame.
It's important to mention that in my experience there's virtually no device that guarantees to stop an orgasm, especially remembering it's entirely possible with the right state of mind to have a hands-free orgasm.  The only way you can truly achieve a guaranteed stopped orgasm is medication which is a bit of an extreme step.
Sensations During Wear
My second test is how do sensations feel with it on and with it off.  So I went off on the next day to watch some porn and have a wank, I tried wanking with the Impound Spiral Penis Chastity Device on (which was a pitiful sight but was almost possible to tickle the cage in the way I did before), then I took it off and the sensation was hugely different.  Yes, in other words it really limits sensations once it's being worn.
I tried this on and off for the first couple of days to see how I got on.  I noticed a few things in these days.  When I was getting hard my cock was almost spilling out the top and looking strangled.  It was horrible and amazing at the same time.  When I was able to go completely soft it was almost totally as if the cage wasn't there.  It was almost impossible for it to be completely ignored though as the longer I wore it the more I'd wonder if it was there or not, then I remembered it was there and I'd start to get hard which then reminded me I was caged up.
Continual Wear
Then I thought Cara's sent me this toy to test, I've promised to test it, what would I want to know about it if I read this review, so I thought I'd better wear it continuously for the rest of the week.  This was perhaps the biggest challenge of the toy. Sleeping with it was tricky on the first night as I really badly wanted a wank but I wasn't able to.  The next morning I woke up seeing my cock strangling itself trying to get hard and it wasn't possible.  Going through the day I was reminded of its presence at various points, the first was the toilet and I was forced to piss sat down.  It's easily cleaned with a piece of tissue but a constant reminder of an unspoken control over my day.
During the day I'm pretty active, exercising, working and sitting down at points too.  With well fitting underwear none of this is a problem.  Boxers are out if you want to do vigorous exercise as there's too much motion but briefs are fine.  I have some wonderjock style underwear (Christian Anderson enhancing style) and this made my bulge massive so that can't really be used. However when the Impound Spiral Penis Chastity Device is on with normal briefs or boxers it's like an appearance of wearing a wonderjock – a bit of a bulge but nothing you'd think out of the ordinary unless you're wearing really tight clothes.  Behind trousers, jeans or work clothes it's really not noticeable.  You do need to position the lock well to avoid it getting jagged on underwear and making holes.
Night-time Use
I also found at night it's essential to wear underwear in bed as laying on my side there was a heavy pull from it which kept me from sleeping.  I woke up with a bulging cage a couple of times but nothing to stop me sleeping that badly.
At the end of the week I'd set myself a deadline of writing the good, the bad, the ugly and coming out of my cage after several days.  As I took the Loving Joy Impound Spiral Penis Chastity Device off I felt strangely naked and under-dressed which was totally unexpected.  It almost becomes a comfort device.  I didn't go down the route of handing over my keys but I purposely made them unavailable to myself so it was a true chastity experience, but I am going to hand my keys over to my partner next week and see how that goes.
Summary
The good is that it's a humbling toy and one that gives different experiences as time progresses.  The bad is that I can cum in it if I really try, but that's my mental state of mind and a demonstration of how good this toy is.  The ugly is how devastating my cock looks when it's trying to get hard and oozing out the side, add in a bit of bondage to this situation and it's sure to please anyone in control of you.
The Impound Spiral Penis Chastity Device is so far one of my favourite chastity toys as it's easily worn day to day without causing any problems.  I'd recommend this for anyone who is considering getting into chastity having not tried it before, the toy is reasonably inexpensive as far as chastity devices go and it's not going to create too many problems in your daily life.  Long term I'm not sure how this toy is over say several months, but then that's not the way I want to go with chastity.
9/10 overall and thanks to Cara for letting me road test this Loving Joy Impound Spiral Penis Chastity Device 🙂
– StickyWicket
---
Where To Buy
Thanks to Pleasure Panel reviewer StickyWicket for this review of the Loving Joy Impound Spiral Penis Chastity Device. 


This product was sent free of charge in return for a fair and honest review here at the Cara Sutra sex blog.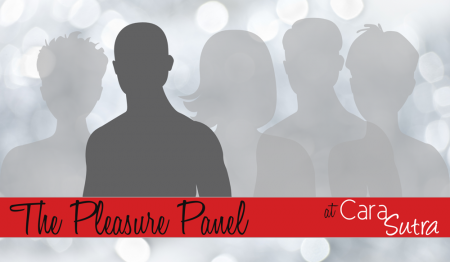 Contains affiliate links.