Liquid Silk Opaque Water Based Lube Review (50ml Bottle)
By Pleasure Panel reviewer Jon Pressick
Liquid Silk Opaque Water Based Lube review: When we think of the finer things in life, those touchstones of luxury and quality, we think gold and silver, diamonds and rubies and emeralds, oh my! And when we think of ways to pamper our bodies, we envision relaxing in downy velvet, soft cotton and, of course, smooth and creamy silk. Long a favourite of people who like pampering, silk is a dream material that feels glorious on the body.
So it stands to reason that a lubricant that takes it's name from one of the finest materials on Earth should attempt to live up to that reputation of luxury and care. And it does. The Liquid Silk Opaque Water Based Lube is, simply, one of the finest personal lubricants you'll ever have the pleasure of using.
Water-based and non-tacky, Liquid Silk Opaque Water Based Lube is a high quality product that is fantastic for any sexual situation. Whether you're looking to add a little extra slickness to vaginal intercourse of getting all prepped for anal, Liquid Silk feels delightful and has exceptional staying power. It takes a lot of action for this lube to become even the slightest bit sticky, and that is easily remedied with a couple drops of water. But really, you're going to have to go at it a long time for that to be a concern!
What makes Liquid Silk Opaque Water Based Lube so appealing is the lube's viscosity. Some lubes are think and feel as if you're smearing peanut butter on tender bits. Other lubes are so runny the liquid slips right through your fingers and end up coating sheets more than it does skin. Liquid Silk captures that awesome middle ground!
The only true concern is that the Liquid Silk Opaque Water Based Lube may not be right for you if you are sensitive to multiple chemicals in your lube. The ingredient list is fairly extensive so you might want to read it through to ensure it is body safe for you.
[Ingredients: Highly Purified Water, Propylene Glycol, Isopropyl, Palmitate, Dimethicone (2% Silicone), Cellulose Polymer, Polysorbate 60, Sorbitan Stearate, Cetearyl Alcohol, Glyceryl Stearate NSE, B.N.P.D, Di Sodium EDTA, Phenoxyethanol, Methyl Paraben, Butyl Paraben, Ethyl Paraben, Propyl Paraben, BHT]
If all looks good, then you can lay back and imagine yourself to be royalty when you partake in this fine product.
9/10 to the Liquid Silk Opaque Water Based Lube – if only a lube could be this good without the chemical additives!
– Jon Pressick
---
Thanks to Pleasure Panel reviewer Jon Pressick of Sex in Words for this review of the Liquid Silk Opaque Water Based Lube. The reviewed lube is a 50ml bottle; 25 bottles can be purchased for £59.99 equating to £2.40 a bottle.
The Liquid Silk Opaque Water Based Lube was sent free of charge, in exchange for a fair and honest review by the Pleasure Panel, by Freedoms Shop. You can find all their Liquid Silk lube bottles and sachets here.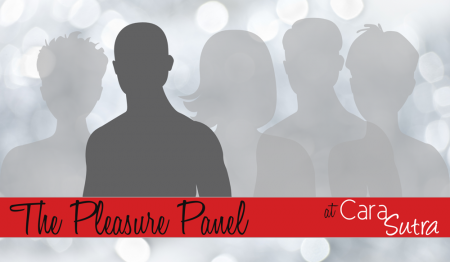 This review contains affiliate links.