Earthly Body Strawberry Edible Massage Oil Review
By Pleasure Panel reviewer FesureMaybe
This oil is strawberry flavoured and is designed as an edible massage to ensure an erotic and romantic massage. The bottle of Earthly Body Strawberry Edible Massage Oil is 2oz so a decent size for if your planning a night away with some goodies and has an easy unscrew lid to allow access to tip easily onto your partners back or where else you might fancy…
This Earthly Body Strawberry Edible Massage Oil bottle is a little travel size black bottle with particularly small writing, so on had to come the glasses to get a glimpse at the ingredients.
The blurb for the bottle states that its slick and sexy massage oil uses hemp and other quality natural skin oils to give you professional slip and penetrating softness. Other ingredients in this include apricot and almond so nut allergy people beware this is not suitable for you, I do feel this should have been mentioned on the bottle.
Oh this was an attraction for me with the way it was written, it just gave off sexiness and ooof!. This is also 100% vegan and also lickable which makes all more for fun, also this product is condom safe too which makes it a all-rounder for different areas!
After having a nosy online the Earthly Body Strawberry Edible Massage Oil has a little picture of a bunny leaping which I discovered is a symbol for showing the product has not been tested on animals which I thought was absolutely amazing and would be another reason I would buy the product.
The Earthly Body Strawberry Edible Massage Oil is super greasy on your skin, I used a little on my hand at first and then tried a load on my partners back it still felt greasy but it spread well and it proper got into the skin making it much easier to massage into his back. This also makes it super tasty for when I start kissing his neck and collar bone, also further down.
The Earthly Body Strawberry Edible Massage Oil is quite thin so can be use sparingly and means you will get plenty of use out of one bottle which is a bonus considering the price. Even though this is strawberry flavoured it is quite a sickly flavour so I don't suggesting using it a lot unless you can handle the kind of sickly taste to it. It is definitely strawberry though, there is no doubt in that!
Overall this is a lovely little bottle to have and handy too. Not only for its size but for how well it works into the skin. Ive struggled to find much I didn't like about the Earthly Body Strawberry Edible Massage Oil apart from the nut allergy. It feels great, it goes far, its amazing size and it isn't tested on animals. This product is a complete win for me!
9/10
– FesureMaybe
---
Where To Buy
Thanks to Pleasure Panel reviewer FesureMaybe for this review of the Earthly Body Strawberry Edible Massage Oil.


The Earthly Body Strawberry Edible Massage Oil was sent free of charge, in exchange for a fair and honest review by the Pleasure Panel, by Bondara. Thank you! 🙂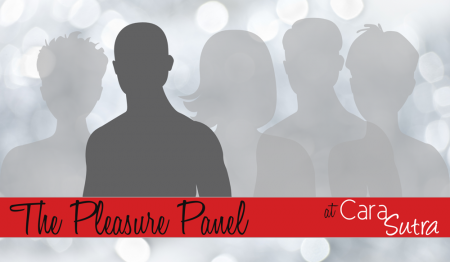 This review contains affiliate links.