Fun Factory Stronic G Pulsator 2 Review
By Pleasure Panel reviewer Jezebella
Rarely do I come across a new sensation in what looks like a standard G spot vibrator. But the Fun Factory Stronic G is not a vibrator. It's a thrusting pulsator, with a motor of the likes I have never encountered before.  To say I was excited to try the Fun Factory Stronic G Pulsator 2 would be an understatement.
Packaging & First Impressions
The Fun Factory Stronic G Pulsator 2 comes in a nicely designed cardboard box. The Fun Factory Stronic G is pictured on both sides of the outer sleeve of the box. If you remove the sleeve, you are left with a plain box with Fun Factory printed on the top. Inside is a clever cardboard design, safely holding the Fun Factory Stronic G Pulsator 2, the charging cable, and instruction booklets. Although I appreciate the functional simplicity of the box design, it is not sturdy enough for long term storage, and there is no other storage option included with the product.
There are several warnings on the packaging and the instruction booklet that the Fun Factory Stronic G Pulsator 2 could be dangerous for people with pacemakers. If you have a pacemaker do not purchase this product.
Upon removing the Fun Factory Stronic G Pulsator 2 from its box, I can tell straight away that it is a sturdy, well-made product. It is heavier than I was expecting; there's a definite weight to this product which could be due to its unique motor. The silicone that the shaft is made from is completely seam free and a vibrant hot pink colour. It also has a good deal of give to it, I can squeeze the end firmly in my fingers. The base of the Fun Factory Stronic G Pulsator 2 is made from a hard plastic, that looks and feels well-made and durable. So far I am impressed.
The shaft of the Fun Factory Stronic G Pulsator 2 is straight until it reaches the head, at which point there is curve forward at about a 40-degree angle. The shaft feels more solid, as if there is something hard beneath the silicone, but the head feels like it is just solid silicone.
Charging
Before the first use of the Fun Factory Stronic G Pulsator 2 I charged it up fully. It is very simple to charge it. There are two magnetic points at the very base of the toy. You simply need to clip the magnetic USB charger to the points on the Fun Factory Stronic G, then plug the other end into a USB port. If it is contacting correctly the base of the charger (the black part) will glow with a red LED.
The buttons on the Fun Factory Stronic G Pulsator 2 will also light up. Which of the three buttons that are lit up tell you how charged the battery is. If just the – button is lit up it means the battery is at 0-33%, if the + and the – are lit up the battery is at 33-66%, and if all three buttons are lit up the battery is at 66-100%. This is the first sex toy I have used that has given me some indication of how full the battery.
Controls & Functions
The Fun Factory Stronic G Pulsator 2 has ten different functions, and a travel lock. Mine arrived locked. To unlock it I had to hold the fun and the + button down for a second. To lock it again I would need to hold down the fun and – button for a second.
Once the Fun Factory Stronic G Pulsator 2 is unlocked, you need to press the fun button to switch it on. It turns on at the first lowest constant mode, and already I can tell the Fun Factory Stronic G is something special. I can feel a weight being thrown back and fourth, causing a thrusting motion that moves not only the toy, but my whole arm and hand that is holding it. Unlike a vibrator, it is not shaking, it's more like a forward force then a backwards force. It is also surprisingly quiet, much quieter than my conventional vibrators. It sounds like a bit like a tractor idling, but really really soft.
To access the ten different functions is not completely straight forward. If you begin by pressing the + button you will get access to four constant modes, each pulsating faster than the last, and three patterns. These patterns are named "roller ball" (think spinning coin slowly coming to rest), Vienna Waltz (reminds me of a steam train slowly ramping up speed then slowly right back down again) and Rumba (slow pulsing for a second followed by very fast pulsing for a second).
Once you reach Rumba, pressing the + button again will do nothing, it'll just stay on Rumba while you confusedly try and work out if the pattern is any different. You can press the – button to scroll back down the functions. Once you reach your starting point (slowest constant pulsation), pressing the minus button again will give you access to the remaining 3 patterns. If you want to access these from the beginning, you just press – after pressing fun.
The first is called rattle (it's like constant but with a little extra push), the second gallop (how it sounds; the rhythm of a galloping horse), and the third dirty dancing (exactly like a pulsating heart beat). Once you get to dirty dancing pushing the – button will do nothing, you'll need to push the + button to scroll back up through the functions.
Basically, the thing you need to remember is while usually sex toy modes are circular, the functions on the Fun Factory Stronic G Pulsator 2 are linear: you can go along them in a line using the + and – buttons, but once you reach the end you need to turn around and go back in the other direction. Pressing the Fun button at any time will turn the Fun Factory Stronic G off. When you turn it back on again it will always start from the first constant mode.
In Use
I really enjoyed using the Fun Factory Stronic G Pulsator 2. I found I could easily insert it into my vagina after a quick warm up with the aid of some water based lube. The curved head put pressure on my G-spot, and the thrusting motion created a new experience for me. It was more like having my G-spot rubbed than stimulated as it is with a vibrator.
Rather than being a quick fix, I found the motion allowed my body to build up steadily towards orgasm, which resulted in a larger, more satisfying G spot orgasm in the end. I have since found I can speed up this process by using a clitoral vibe at the same time, but to be honest I enjoy the ride and build up. The Fun Factory Stronic G Pulsator 2 is the kind of toy I'd use if I was after a longer, satisfying session.
I have read that some people were able to use the Fun Factory Stronic G Pulsator 2 hands free. That did not work for me; I have strong kegel muscles and my vagina likes to expel things that aren't held in place. I also felt when I didn't hold the Fun Factory Stronic G that there was a lot more motion in the handle and less against my G-spot which was not ideal.
Holding it wasn't uncomfortable, and you could also just have something solid in place for you to trap it against if you don't want to or can't hold on to it. It has to be fairly solid though. I tried kneeling up with the base of the toy on the mattress, but this just resulted in my vagina holding on to the Fun Factory Stronic G and the mattress being pulsated up and down.
Clean up is easy being the Fun Factory Stronic G Pulsator 2 is made skin safe and non porous materials, and is 100% waterproof. I clean it after every use with antibacterial soap and warm water.
Conclusion
To sum up, I really like the Fun Factory Stronic G Pulsator 2. I think it is well designed, sturdy, and offers a genuinely different sensation that I enjoy. The only downside I can think of is that it has a big price tag and comes with fairly simple packaging with no storage options. I'm a fan of all the little extras and with Fun Factory valued including some. I'd like to thank Cara Sutra and Fun Factory for providing me with the Fun Factory Stronic G Pulsator 2 free of charge in exchange for an honest review.
9/10
– Jezebella
---
Where To Buy
Thanks to Pleasure Panel reviewer Jezebella for this review of the Fun Factory Stronic G Pulsator 2.


The Fun Factory Stronic G Pulsator 2 was sent free of charge, in exchange for a fair and honest review by the Pleasure Panel, by Fun Factory. Thank you! 🙂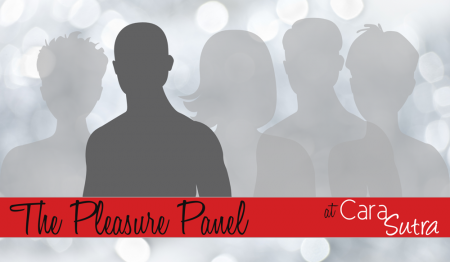 Unaffiliated review