Fleshlight Turbo Ignition Blue Ice Masturbator Review
By Pleasure Panel reviewer StrapOn_Banana
Thank you Cara Sutra and the Pleasure Panel for selecting us to review the Fleshlight Turbo Ignition Blue Ice Masturbator, a review for the peeps over at Bondara.co.uk. We are especially delighted to be reviewing this as Mr Strapon_Banana has never had anything like it.
Packaging
Good simple packaging shows what you're buying. Nothing to really get excited about but most importantly no silly pornographic images.
First Impressions
On opening the box, we find the plastic hard shell of the Fleshlight Turbo Ignition Blue Ice Masturbator and we can see the blue wobbly centre.
At the entrance end of the Fleshlight Turbo Ignition Blue Ice Masturbator we have a simple screw cover keeping the contents in and ensures the jelly centre is kept nice and clean. The slimmer end of the flesh light has another simple screw cap though it isn't actually so simple it acts as a regulator increasing or decreasing suction but more about that later.
The vibrant blue jelly inside is extremely stretchy almost feels a little tacky to touch, the Fleshlight Turbo Ignition Blue Ice Masturbator is advertised as "The ultimate blowjob experience" …. well we haven't got round to testing yet but it certainly doesn't look like a mouth not a human mouth anyway! More like a deep-throating alien perhaps.
First Use & Our Experience
Ok so the Fleshlight Turbo Ignition Blue Ice Masturbator is a penis masturbator so its over to Mr Strapon_Banana for testing and reviewing, the lucky man!
Yes, the Fleshlight Turbo Ignition Blue Ice Masturbator. It's worth having a look at the instructions before use and one thing that might not be obvious is the suggestion to remove the jelly inner and run some warm water through it. This gets the jelly nice and warm and I found out later that it really does enhance the experience, after all one's mouth is not a cold place. The jelly removes from the plastic shell and easily pops back into place once warmed up.
As mentioned earlier the Fleshlight Turbo Ignition Blue Ice Masturbator is the first toy of its kind in our collection which is amazing as we know how popular they are and we own just about every other toy going! I guess we have never bothered before as we kind of thought they wouldn't be that great. Oh boy were we wrong!
With a generous amount of lube applied to my cock and a generous amount of lube squirted down the aliens throat my cock was able to slide in with ease and OH! what a sensation this really got me by surprise the sensation and feeling of this toy was simply amazing I instantly loved it Mrs Banana  could see the delight on my face and started wanking the Fleshlight Turbo Ignition Blue Ice Masturbator up and down on my cock in the same way she would with a hand job and it felt GREAT ! the suction adjustment at the top really made a difference if its closed to much we got far to much suction and the enjoyment was partially lost. It's a case of trial and error to get the perfect amount of suction, but it doesn't take long and the rewards are ample.
You can probably assume by my reaction on how enjoyable it felt that it didn't take me long to reach orgasm. Its at this point you think ah… I've just cum inside this alien thing so I can't have a quick wipe and just roll over.
Thankfully clean up isn't as bad as you might think, we removed the inner jelly completely and we found that with care you can position the jelly entry over the top of a bathroom tap and run warm water straight through the centre of it. Its so stretchy we periodically pinched the end and aloud it to fill up like a water balloon and then let go just to ensure no internal surface was left untouched and everything is flushed out, just be careful doing this don't fill it to much or like a water balloon it could pop & split your new exciting toy.
After the internal rinse we filled our sink with hot soapy water and gave the Fleshlight Turbo Ignition Blue Ice Masturbator a good soaking ensuring everything was nice and clean for next time. Allowing to drip dry is probably the best technique for this and you should avoid putting it back into the plastic casing until it's completely dry.
Conclusion
We were both very impressed especially to say we weren't holding out a great deal of hope for this kind of toy. Mr Banana was literally blown away with how good the Fleshlight Turbo Ignition Blue Ice Masturbator felt. This wont be a toy at the back of your naughty box; this will get used over and over.
10/10
– StrapOn_Banana
---
Where To Buy
Thanks to Pleasure Panel reviewer StrapOn_Banana for this review of the Fleshlight Turbo Ignition Blue Ice Masturbator.


This product was sent free of charge, in exchange for a fair and honest review by the Pleasure Panel, by Bondara. Thank you! 🙂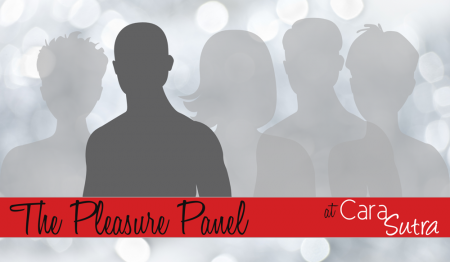 This review contains affiliate links.