Bondara Crystal Clear Purple Jelly Showergasm Vibrator Review
By Pleasure Panel reviewer PlugSocket
Review of the Bondara Crystal Clear Purple Jelly Showergasm Vibrator available from Bondara.co.uk.
The Bondara Crystal Clear Purple Jelly Showergasm Vibrator is a water-resistant battery-operated vibrator, featuring a bracket with strong suction cup which can attach to a smooth, shiny surface such as a glass shower screen, ceramic bath or tiled surface.  The Crystal Clear Jelly Showergasm Vibrator is intended to facilitate hands-free playtime allowing the user to ride to their hearts' delight, enjoying the variety of vibration modes available.  The toy is suitable for any orifice.
The suction cap is very strong and features a lever to clamp the suction pad down to the surface it's being applied to.  The pad also has a small tab to make release easy for safe storage for when the in-laws visit.  The suction cap is linked to the main body of the vibrator via a small clamp which can be released allowing the angle of the insertable part to be moved through 180O or so.  This means that one can find exactly the right angle for comfortable penetration, especially important for hands-free riding.
Practicalities
In practice, the Bondara Crystal Clear Purple Jelly Showergasm Vibrator is a little bit cumbersome.  Because the suction cap is designed to be attached to a smooth surface, this limits the number of areas where one could attach it.  Our shower cubicle has curved glass doors, which are no good for the suction cap.  It would attach well to the flat glass panels however and showed no sign of coming away in the middle of playtime.  It would have been better to attach the base to a smooth walled area within the shower, but our tiles are not smooth, so this would not have worked for us, something for future buyers to be aware of.  In fact, I'd almost stipulate that during shower playtime this product should be used against a smooth walled area and not glass.  We tested the product fairly gently, but rigorous use could potentially cause damage to glass on a shower cubicle, which could well put a dampener on things.
Since this product isn't supplied with an ingress protection (IP) rating I would strongly advise that the Bondara Crystal Clear Purple Jelly Showergasm Vibrator is not submerged in water, which means that bath-time play is probably not a good idea, despite the suction cap working well on the bath type surfaces.  After a few uses, the vibrator part started to come slightly away from the plastic base on our Showergasm, which meant that the wiring within was exposed.
Overall
My wife and I tried the Bondara Crystal Clear Purple Jelly Showergasm Vibrator with mixed results.  We liked the texture and feel of the product and easy-to-use button controls.  The range of vibration settings features various pulses and varying intensities, so everyone will find something they enjoy.  But, the main USP of this product is the fact that it could be used in the shower, but we felt that unless you have a large walk-in shower with large smooth tiles for attachment, this product could be awkward to use and a bit of a faff.  However, it's versatile in that despite its shower limitations, it can still be used as a regular vibrator since the suction cup is detachable.  We'd also recommended rechargeable batteries for this product, as they depleted quite quickly, when compared to other toys we have.
Specs
Type: Insertable, battery powered vibrator
Colour: Pink/purple
Base (of insertable): Knobbly
Weight: 220g (approx.)
Material: Thermoplastic Elastomer (TPE)
Feel: Firm but flexible
Base of unit: Plastic with suction pad, suitable for smooth glass or tiled surface
Width of insertable part: 36mm to 51mm
Diameter of suction cup: 79mm
Position of vibrator within insertable: Head
Length overall, extended (max): 310mm approx
Lubricant required: Water based
Batteries required: 2 X AAA
Power on LED: Yes, red
Vibrate mode button: Yes
Modes available: 10
IP rating (ingress protection): Not supplied but the Bondara Crystal Clear Purple Jelly Showergasm Vibrator is probably splash-proof, not waterproof
Likes: Good suction cup, novel idea.
Dislikes: Construction feels cheap, despite price.  The bracket would not put up with overly enthusiastic use, battery life wasn't great.
My rating: 5/10
– PlugSocket
---
Where To Buy
Thanks to Pleasure Panel reviewer PlugSocket for this review of the Bondara Crystal Clear Purple Jelly Showergasm Vibrator.


This product was sent free of charge, in exchange for a fair and honest review by the Pleasure Panel, by Bondara. Thank you! 🙂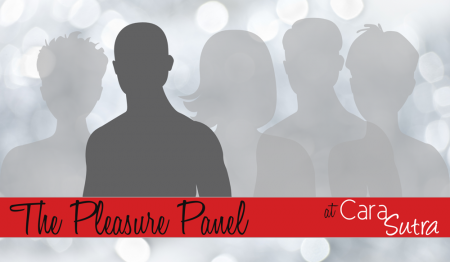 This review contains affiliate links.