Bondara Cheeky School Girl Outfit Review
By Pleasure Panel reviewer Just Jess
I've never really understood the school girl fantasy, I was the biggest geek at school (and still am really). I certainly never felt desirable in my school uniform and didn't have any of the student/ teacher fantasies I know a lot of my friends did. However I do know one of the people I'm dating has a big soft spot for school uniforms, especially if they have little tartan skirts. So, being the good girl that I am, I volunteered to review the Bondara Cheeky School Girl Outfit (One Size) in November's Pleasure Panel round.
The Bondara Cheeky School Girl Outfit packaging is simple but effective, a see-through plastic box with a cardboard insert showing a model in the outfit with the individual items separately wrapped in cellophane bags. The set includes a tartan skirt and detachable braces, boob tube, Velcro neck tie and white stockings.
The school girl skirt with built in thong has a high rise back to reveal your bum. I had a big problem with this, I couldn't get the waist band over my butt! With much wiggling, and giggling, I managed to pull it up but had to position it above my hips so it was very high, both front and back giving me a huge wedgie. In my pictures I've added an additional pair of white panties as the look ended up very pornographic. Perfect for the bedroom.
A slight draw back of the built-in thong is it's not crotchless -and as I'd had to pull the skirt up high, there wasn't much material available to pull it to one side meaning it had to come off for sex. This would be less of an issue if you are slimmer than me as there's be more material available for manoeuvring.
The Bondara Cheeky School Girl Outfit (One Size) is designed to fit sizes 6-14, I'm currently a 12/14 and found the skirt especially very snug. I'd suggest 8-12 being more realistic sizing for the outfit.
The braces are very stretchy and ended up a little loose on me. At 5'7" I'm not short, so if you're under 5'5" these are likely to be too long for you. They attach to the skirt with large white buttons, so the skirt could easily be worn without them if they were too big but it would be a shame as they do add to the aesthetic of the outfit.
The boob tube is very sheer and includes a large satin bow on the front. I don't think this is particularly school girl(y) and the outfit would work just as well without it. I don't think it's substantial enough to add much of a tease and the Velcro neck tie is much more in keeping with the school girl look.
The stockings are held up by single strap suspenders from the skirt. Again, I found these came up a little small. I have quite slim legs and found they gave me little thigh muffin tops if I pulled them up too high.
Quality wise I was surprised at how well made the Bondara Cheeky School Girl Outfit set was for £21.99. I was expecting the materials to be quite cheap and tacky, but for a novelty outfit it is really well made.

I wasn't hugely keen on how I looked in the Bondara Cheeky School Girl Outfit, feeling it was all just a little bit too small to be flattering however the reaction of people I'm dating and my lovely Twitter followers was an emphatic thumbs up. It was a real confidence boost hearing how other people felt it looked on me.
8/10 losing a couple of marks for the sizing but otherwise I'm a very happy school girl.
– Just Jess
---
Where To Buy
Thanks to Pleasure Panel reviewer Just Jess for this review of the Bondara Cheeky School Girl Outfit.


The Bondara Cheeky School Girl Outfit was sent free of charge, in exchange for a fair and honest review by the Pleasure Panel, by Bondara. Thank you! 🙂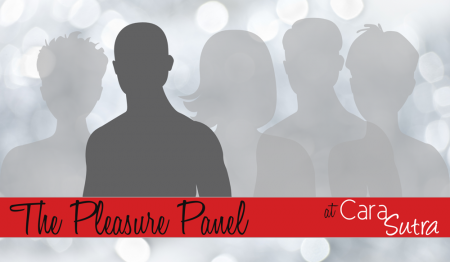 Contains affiliate links