Adrien Lastic O Venus Vibrator Review
By Lily Palmer
When I first saw the Adrien Lastic O Venus Vibrator, I was instantly intrigued and wanted to try it. The Adrien Lastic O Venus Vibrator is a clitoral and vaginal vibrator designed by the sex toy tester Venus O'Hara, powered by two motors for some extra vavavoom! Venus O'Hara explains in her YouTube presentation of the Adrien Lastic O Venus that she thought about creating such a toy when she realised that she was using a combination of toys and sometimes not in the way they were meant to be used. I can totally relate to that, as I often combine toys but it would be nice to only have to use one hand sometimes.
Enjoy all our Adrien Lastic reviews
Presentation:
The box itself is quite pretty and voluminous, and it features a picture if the toy itself.  There are also illustrations showing you how to use the toy (which were quite welcome to be honest, as the design of the Adrien Lastic O Venus Vibrator is quite unusual).
Inside the boy, you can find the instruction manual, the Adrien Lastic O Venus Vibrator, the USB charging cable and……that's it. I wasn't too impressed with the overall packaging. A pouch to store the toy would have been nice.
Technical:
The Adrien Lastic O Venus Vibrator is made of silicone and ABS. It has two motors and 10 independent vibrations modes. Its battery is rechargeable. The Adrien Lastic O Venus is splash-proof but it is NOT waterproof. It charges in 90 minutes, and it can apparently last 40 minutes.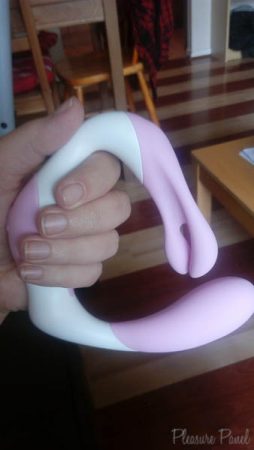 I didn't test it to see if it did last that long, and I will explain why soon. You can navigate between all the different vibration modes by using a single button.
First Impressions:
What really intrigued me about the Adrien Lastic O Venus Vibrator was its design. The shape somehow reminded me of the Facehuggers in Alien or the controllers used by Jude Law and Jennifer Jason Leigh in Existenz. It is definitely not your regular sex toy (I nicknamed mine Ripley). It can look a bit terrifying for a newbie, and I definitely recommend using the instructions.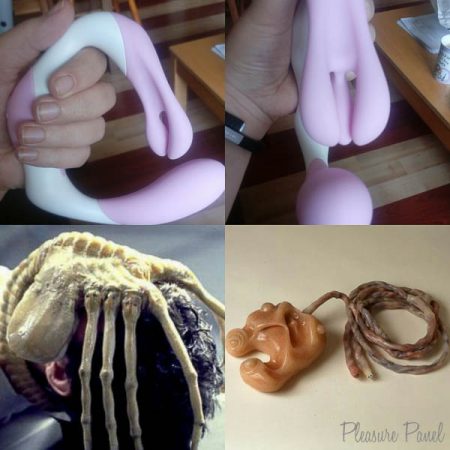 The plastic itself is very rigid and not very soft either.  If you were expecting to adjust the toy to your anatomy, you will be disappointed. This toy has one position and one only. The Adrien Lastic states though that it was "constructed with the opinions and advice of professional gynaecologists", so I decided to keep an open mind. Before testing it myself, I checked all the vibrations modes, and I admit that the Adrien Lastic O Venus Vibrator is definitely powerful (but not very quiet).
First Try (and second, and third, and so on):
How can I describe what the Adrien Lastic O Venus Vibrator felt like? It was……painful, awkward, frustrating, difficult to use, and it didn't make me feel like a goddess (one of the promises from the description on the box).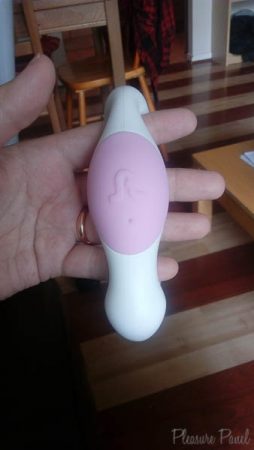 I don't know if the creators of this toy actually researched the word "ergonomic" in the dictionary, but I definitely wouldn't use that word to describe the Adrien Lastic O Venus. I wondered for a second if something was wrong with my anatomy: it felt like an intrusion of my body (I had smear tests that were more pleasant), and it didn't hit ANY of the right spots. The Adrien Lastic O Venus managed to miss my clitoris AND my G spot. This, by itself, is some kind of achievement.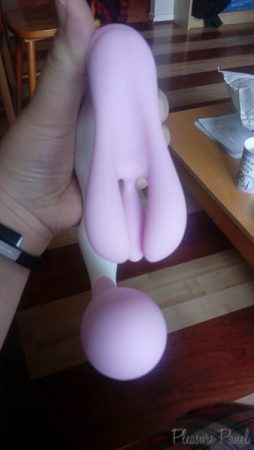 I didn't manage to orgasm once. And I tried. I tried four times, because I am not a quitter. I tried in different positions, in different rooms, with or without porn in the background. I really did try. And I failed. Not only did I not orgasm, but I was also in pain. I just wanted this to stop as soon as possible. The Adrien Lastic O Venus Vibrator has gone back into its box, and I never want to see it again, unless I get to use it as part of a sci-fi cosplay outfit. I'm sure the battery will last more than 40 minutes, because it won't be turned on again anytime soon.
Conclusion: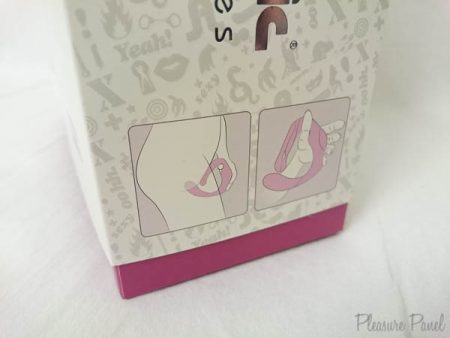 I definitely do NOT recommend this toy. I am not sure how the final design got approved or if it got tested altogether before its release, but it is a total failure.  The initial idea was interesting, but the execution was poor: sex toys should make you shake with pleasure, not from fear.
– Lily Palmer
---
Thanks to our reviewer Lily Palmer for this review of the Adrien Lastic O Venus Vibrator.
This product was sent free of charge, in exchange for a fair and honest review by the Cara Sutra team. This review contains affiliate links.