Wicked Crème Masturbation Cream For Men Review
By Pleasure Panel reviewer Nat and Tom
We received the Wicked Crème Masturbation Cream from wickedsensualcare.com to review as part of August's Pleasure Panel round. Thanks Cara!
Packaging
The Wicked Crème Masturbation Cream arrives in a sleek black tube with the product name written on the front and a description, some directions for use, a few cautions and a full ingredients list on the back. This simple presentation is discreet and would not be obvious if left out on a shelf unless someone was looking closely at the label. You receive 120ml of Wicked Crème Masturbation Cream per tube which is rather decent and should last several months. It can however be used for up to twenty-four months after opening.
Dispensing
This Wicked Crème Masturbation Cream dispenses via a flip top and squeeze method. We usually prefer pump bottled lubricants but masturbation creams like this one are the exception to that. The consistency of the product inside makes it hard to overuse, waste or spill which is one of the main reasons we prefer pumps. My partner said that one small squeeze of this tube will give you more than enough product to last one masturbation session as long as that session is not an edging marathon. You may need to top up for those experiences.
Patch Test
Before use, my partner did a patch test on his inner elbow to make sure the Wicked Crème Masturbation Cream was compatible with his skin. He's rather sensitive and doesn't want to take the risks of having a negative reaction. Wicked Crème Masturbation Cream contains two different parabens, which he's had issues with in the past, but after leaving the product on for around ten minutes with no signs of irritation, he deemed it safe to use on his genitals. If you'd rather avoid parabens and/or glycerin then stay away from this. Likewise, I would not be able to recommend this to those who react to dimethicone or aloe based products.
His First Impressions
His initial impressions were that this product resembles some sort of face cream or moisturizer. The Wicked Crème Masturbation Cream is bright white out of the tube and has a definite creamy feel to it. It is thicker than he was expecting, having tried one of Wicked's water based formulas recently, but he was very pleased about this. It stayed put in place until he massaged/rubbed the product into his skin, rather than running or dribbling. Once it has been rubbed in, the colour begins to dissipate and eventually becomes clear. The cream then thins out slightly but not enough to be super noticeable.
During Use
The Wicked Crème Masturbation Cream remains thick enough to provide a level of comfort and glide that isn't possible with regular water based lubes. I won't go into too much detail but I will say that my partner is uncircumcised and can find moving his foreskin back and forth whilst masturbating uncomfortable unless there's enough lubricant. He said that the Wicked Crème Masturbation Cream reduced the discomfort he feels when masturbating without lubricant and felt particularly great around the glans and foreskin.
Formulation
He feels that the Wicked Crème Masturbation Cream provides a smooth, easy-sailing slip and slide that lasts much longer than any lubricating product he has used in the past. I believe this is due to the inclusion of dimethicone, coconut oil and sweet almond oil. He has not encountered a need to reapply thus far and I doubt he'd need to unless he was going for longer than an hour. It doesn't feel greasy or tacky on the skin once applied and can be removed fairly easily with soap and water afterwards. He said that he felt there was some moisturizing properties with this product (due to the addition of tocopheryl acetate – vitamin e) and he would be happy to continue to use it based on his testing experiences.
Scent
Oil based lubricants often have a scent to them that I'm not particularly fond of but the Wicked Crème Masturbation Cream was basically odourless. I couldn't pick up anything good, bad or otherwise. It didn't have a negative taste either but I'm not fond of the texture of these types of products so I wouldn't give him oral after using it. We haven't tested it out for penetrative sex due to the inclusion of glycerin and parabens, but I suppose that it could be used for that purpose for those who are inclined to do so.
Conclusion
After getting frustrated and fed up with needing to reapply water based lubricants every five minutes during masturbation, my partner was so glad to discover that creams like this exist. He's tried a handful of them now and so far, the Wicked Crème Masturbation Cream is the best of the bunch.
He loved the consistency, long-lasting effects and the lack of odour. He was pleased that there was no greasy residue and that it absorbed well, moisturizing his skin in the process. His only criticism was the fact that this includes parabens, an ingredient he'd rather not use, but aside from that, the Wicked Crème Masturbation Cream was wonderful for him. He would happily purchase a tube of this himself in the future and would definitely recommend it to other penis owning people.
9/10
– Nat and Tom
---
Where To Buy
Thanks to Pleasure Panel reviewer Nat and Tom for this review of the Wicked Crème Masturbation Cream For Men.
The Wicked Crème Masturbation Cream For Men was sent free of charge, in exchange for a fair and honest review by the Pleasure Panel, by Wicked Lubes. Thank you! 🙂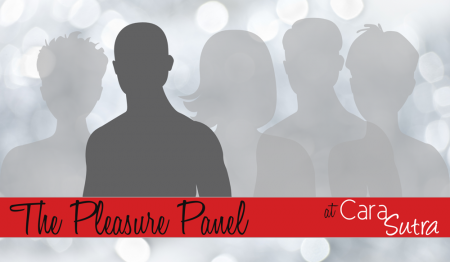 This review contains affiliate links.