TENGA Iroha Mini Sora Mikan Vibrator Review
It was pure aesthetics that drew me to the TENGA Iroha Mini Sora Mikan Vibrator (available from MEO.de), especially the "Sora-Mikan" colour. I'm more partial to fun looking sex toys versus ones with a more luxurious appearance, and the cute little shape and colours of the TENGA Iroha Mini drew me right in. Unfortunately, while this vibrator is definitely aesthetically pleasing, it isn't quite as physically pleasing.
At 6.5 cm long and 5.5 cm wide, this "palm sized" little guy feels lovely in my hand. The TENGA Iroha Mini Sora Mikan Vibrator is comfortable to hold, the one button is easy to access, and the texture is nice and soft. However, I'm bummed that this softness is made out of porous elastomer rather than silicone, so it cannot be shared between people without a condom covering it, and additionally should be thrown out after a while. For me, body safety is a must with any sex toy I may consider purchasing or recommending, so this is a pretty big disappointment.
The TENGA Iroha Mini Sora Mikan Vibrator operates on one (included!) AAA battery out of with which you can allegedly get 5 hours of play. I haven't run it into the ground yet so I cannot do anything to prove that, but it hasn't died on me after quite a few uses. Changing the battery is easy: simply twist it to pop it apart. I am surprised that this is waterproof with the ease of battery-changing, but I have tested this claim and indeed it can be submerged with no harm.
This adorable little vibe is quite the enigma. What feels like a moderate-strength albeit buzzy vibration on my fingertip feels incredibly weak on my bits. The Iroha website says it has a "side to side swing motion", but I feel absolutely nothing of that sort. In fact, I almost feel nothing at all. The vibrations are so muffled by extra flesh surrounding them that they are barely tangible, and I'm far from a power queen. It's got one button with one intensity of vibration, which although makes it easy to operate and probably shaved down some costs, is kind of unfortunate if the vibe's one setting isn't enough. I feel like this would be the perfect shape to have one button on each side: one for increasing vibrations and one for decreasing. With the way I held it, operating the toy that way would be perfect. As it currently stands, however, I don't even think I could ever orgasm from using it.
I originally looked at the TENGA Iroha Mini Sora Mikan Vibrator and thought "ooh, that would be good for trying different kinds of stimulation!". Seeing the little pinpoint nubby head with the rest of its broader body. I thought I could place the toy in different positions on my clit to get different kinds of stimulation. Perhaps I'd be able to hold the top of the nub directly on for precise action, or hold the nub sideways and press the side of the vibe against me for a little more broadness, or even hold it on it's flat side to cover as much area as it can. None of these are really possible except for the first. The vibrations are strongest in the tip, and since these vibrations aren't very strong to begin with, the tip is the only place you can really get any stimulation from.
Overall, I love this toy's shape, size, and colours, but the vibrations definitely aren't strong enough. These weak vibrations coupled with a porous material make me unable to recommend the TENGA Iroha Mini Sora Mikan Vibrator, and that makes me sad. This thing is so adorable and I wanted it to be so much more. I almost feel a little personally offended that this vibrator is wearing my website's colours but failing to do it's job. I'd love to see Iroha improve upon this design, because I think it could be really awesome with some tweaking, but until then I will set it on my shelf just to sadly look at and think of all the good times we could have had.
4/10
Visit or follow Squeaky Bedsprings!
Blog: squeakybedsprings.com
Twitter: Squeaky_Springs
Instagram: squeakybedsprings
---
Thanks to Pleasure Panel reviewer Squeaky Bedsprings for this review of the TENGA Iroha Mini Sora Mikan Vibrator (€19 from MEO.de which at today's rates converts to approx £16)
This product was sent free of charge, in exchange for a fair and honest review by the Pleasure Panel, by MEO.de. Thank you! 🙂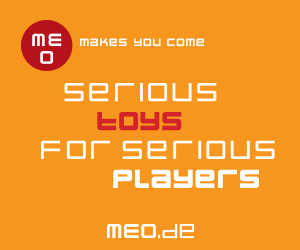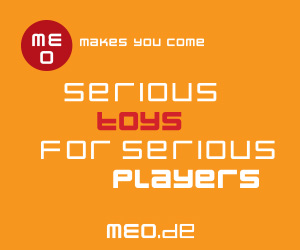 Useful Links
This review does not contain any affiliate links.