TENGA Air Tech Strong Masturbator Cup Review
By Pleasure Panel reviewer StickyWicket
Cara was mean to me last month and I spent days locked in male chastity all in the name of reviewing, so on this round she was clearly feeling a bit more charitable when she sent me the TENGA Air Tech Strong Masturbator Cup.  A neighbour had taken in the parcel and it amused me as they ran over to me with this package. I knew what was inside and they had no clue I needed to get my rocks off then write about the experience.
Here's what you need to know.  The TENGA Air Tech Strong Masturbator Cup is essentially a wanking sleeve, but it's much more than that.  It comes in a sealed, sleek packaging that is very much masculine.
Packaging
The packaging would almost be at home in a gym changing room, looking a bit like the really expensive deodorant that a kid with loaded parents would always buy in your school days and everyone else would be jealous of.  I mean this packaging is sleek. I rarely go on about it but if you pay full price for this toy it is the kind of thing you'd appreciate.
In a nice touch the outer label peels off along perforated lines which sort of says 'I've been sealed with care, you have a guarantee I'm a virgin toy'.
First Impressions
Peel off the label and the TENGA Air Tech Strong Masturbator Cup is a simple plain black plastic cup.  The lid pulls off; that wasn't immediately obvious as I tried to twist it off at first.  Then the hole is revealed alongside the very life-like texture of the material.
I liked that the material is white, not the peculiar apricot shades male masturbators often come in. The flesh tones of too many toys are rarely right plus the TENGA sort of feels more culturally right because sex toys aren't all used by white men.  There's a slight plastic odour, but nothing particularly strong at all. In any case, you don't notice it after a few minutes.
During Use
To the opposite side of the entrance is a hole and here's where it all gets rather clever and pleasurable.  I lubed up and got comfy.  Into the TENGA Air Tech Strong Masturbator Cup I popped -and it's a nice, firm, gripping sensation.  It is tight too, not quite as tight as perhaps anal but certainly tight.
I managed to push all the way to the base of my cock and the material of the TENGA Air Tech Strong Masturbator Cup felt really good against my cock base.  I'm fairly big, but if you're exceptionally big it might not go all the way down.  I then tried giving it a few thrusts and it was nice enough. In fairness I did think at this point, 'is that it?'
…Until I covered the hole at the top with my finger.  This is the interesting part.
The Suction Sensations
I'll explain how it seems to work first before describing the sensation as this may help.  In the TENGA Air Tech Strong Masturbator Cup, the sleeve sits inside the plastic cup.  On the outer part of the sleeve are lots of ridges which make up pockets of air between the cup and the sleeve.  Thrusting in expels all this air, and withdrawing lets the air back in. That is unless you thrust in first, then cover the hole at the top with your finger and no air can flood back in.  This gives a really firm feeling.
One of my favourite moves was to pull the sleeve right up whilst holding my finger over it, and this was almost exactly like a blowjob. There was a really firm sucking motion going on and a tight grip that seems to include lips, mouth and tongue.  This is a really horny sensation.
Cons
There are a couple of small disadvantages to this movement.
The first: if you're in for a long session, the whole deal with holding your finger over the hole to create suction is a bit of a nuisance.  I'd like to see a future design with a little plastic slider that can be moved across as needed.
The second: the TENGA Air Tech Strong Masturbator Cup is really well suited to couple play during foreplay and teasing, where the hole can be covered and uncovered as a tease.  Yet use it with the hole uncovered and a distracting annoying hiss of air could spoil the mood.
Design
Inside the sleeve of the TENGA Air Tech Strong Masturbator Cup there's plenty of nodules and bumps to entice and tease.
However, the whole sucking motion is what you focus on so I'm not sure these make much difference to the sensation.  I'd like to see a toy -that has so much upper suction capabilities- which is a lot tighter towards the base. Perhaps too much time was spent looking at the little texture design details and not enough on the real world sensation experience.
Clean-Up
Clean up of the TENGA Air Tech Strong Masturbator Cup is really pretty good.  Once you're done, pull the material sleeve out of the cup.  The sleeve turns inside out.  Wash, dry and put back.  You're done.  It's one of the easiest to clean male masturbators I have ever used and will keep this toy for hygienic and fun use time and time again.
Summary
In summary, the TENGA Air Tech Strong Masturbator Cup is a good male masturbator. Did I feel the almighty climax TENGA's website says this device delivers?  Honestly, no.
This is a good wanking toy though -and if you're thinking about a masturbation sleeve you won't go far wrong with this one.  The TENGA Air Tech Strong Masturbator Cup looks nice and the effort that has gone into this toy is pleasing to the eye.  The material is very realistic; if you get in the right mood you could imagine this is a real-life sensation.
The TENGA Air Tech Strong Masturbator Cup is nice to use both solo and with someone else. Also, incorporating a bit of bondage can bring the TENGA Air Tech Strong Masturbator Cup into its suckable element, working up a bit of tension.  Let your imagination run wild with the scenarios you could use this toy in!
7/10
– StickyWicket
---
Where To Buy
Thanks to Pleasure Panel reviewer StickyWicket for this review of the Tenga Air Tech Strong Masturbator Cup. You can buy it here at Bondara for £23.99.
The TENGA Air Tech Strong Masturbator Cup was sent free of charge, in exchange for a fair and honest review by the Pleasure Panel, by Bondara. Thank you! 🙂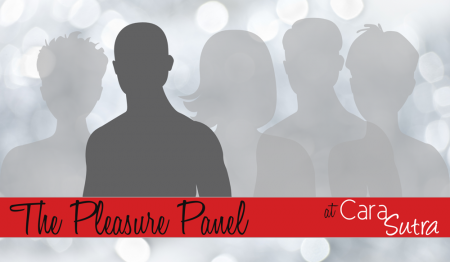 This review contains affiliate links.