Tantus Dragon Tail Review (Silicone Dildo, Anal Toy & Whip)
By Pleasure Panel reviewer DivaFoof
a
I was very excited to receive the Tantus Dragon Tail (Silicone Dildo, Anal Toy And Whip) from the Pleasure Panel for my open and honest review. I'm a massive Game of Thrones fan so the idea of being able to be bitten by a dragon was very exciting. Tantus advertise this Dragon Tail as the ultimate in bitey.
The Tantus Dragon Tail is 100% ultra premium black silicone, it's super super soft to touch. The Dragon Tail is 13.75″ in length, it's tongue length is 7 inches and it's handle is 6.75 inches. The Dragon Tail handle has a bulbous egg like to help hold at the end. Through the hole, there is a clear plastic strap that goes through which holds the Tantus label, this can easily be cut off the plastic strap.
The Tantus Dragon Tail has a combination of thuddy and stingy.  Turns out I find the stingy overwhelming and easily made myself cry when I hit myself – so I guess, job done?!   I found that regardless how you flail, the silicone is so bendy and flexible that it if you hit your thigh with the wider part of the silicone, the thinner will make contact with you …and boy does it sting, especially when unexpected.  It has a cane like feeling about it which is at the top end of my pain threshold which I can appreciate for a little while but then will eventually break me.
I have several hitty instruments in my cupboard now and this is by far the most painful one I now own -and that's compared to a devils tawse and a crop/cane. I feel I'd need to be warmed up appropriately before using this bad boy so ensure your partner is comfortable with how hard you're hitting before going full force.  I found that when there was lube present too, that the pain was enhanced, like being flicked with a tea towel isn't the same until the tip is wet?
Tantus advise that you can insert the handle in to your bottom with personal lubricant, I however, chose not to do this because there is a hole in the handle, and whilst I'm sure this is easy to clean, I've kept the plastic strap in the end because I like to hang it up. I'm also not a massive tail fan, however, naturally most anal toys have flared bases but since this toy is so long, the chances of you losing it up accidentally are very unlikely unless you're a scene out of Dr Doolittle! Going going… slurp, gone.   In any case, if you do choose to insert it into your bottom, it's has a very thin diameter and so will be good for beginners but also for the experienced alike when looking for slim toys to waggle around in your butt.
You can insert 6.75 of the Tantus Dragon Tail handle, basically the full handle in order to get a dragon tail hanging from your bottom.  The silicone is floppy and soft enough that that you can get a great waggle on if you wiggle your bottom around enough.
The Tantus Dragon Tail is fully made of silicone and can if desired be put in the dishwasher for a good wash but either way, clean-up is pretty easy, just pay attention to the hole in the handle if you do choose to put it in your butt as this could harbour germs if not careful.
This tail would strike fear in me from the right dominant and I don't think I'd ever want to be on the receiving end for a punishment with it but that just makes it so much better. I give this Tantus Dragon Tail a 10/10 as it's just delicious to play with
– DivaFoof
---
Where To Buy
Thanks to Pleasure Panel reviewer DivaFoof for this review of the Tantus Dragon Tail (Silicone Dildo, Anal Toy & Whip).


The Tantus Dragon Tail was sent free of charge, in exchange for a fair and honest review by the Pleasure Panel, by Tantus Sex Toys. Thank you! 🙂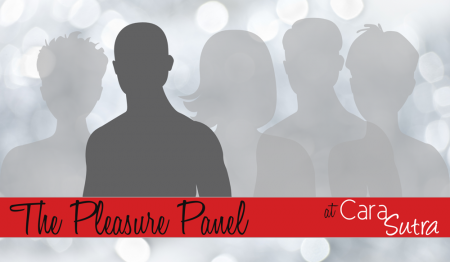 Contains affiliate links.